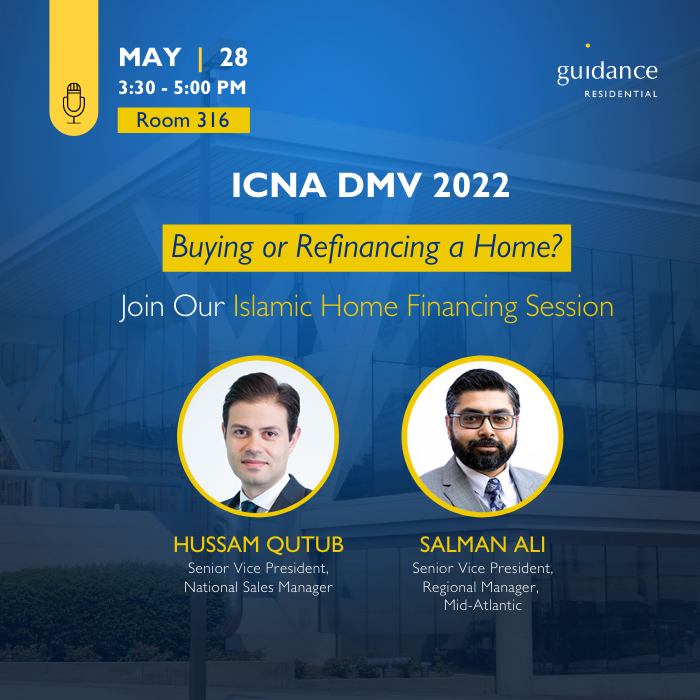 Buying or Refinancing a Home? Islamic Home Financing Session | Guidance Residential
We will be speaking and diving deep into Islamic Financing so make sure you join us:
Saturday, May 28th at 3:30 PM in Room 316
Stop by to say hello and…
Get your questions answered, talk to us about career opportunities, and learn at a special discussion on Islamic finance
See you at the ICNA DMV in Baltimore!  To connect with us before, email us at Marketing@guidanceresidential.com.
Warmest Regards,
Guidance Residential
#1 U.S. Islamic Home Financing Provider