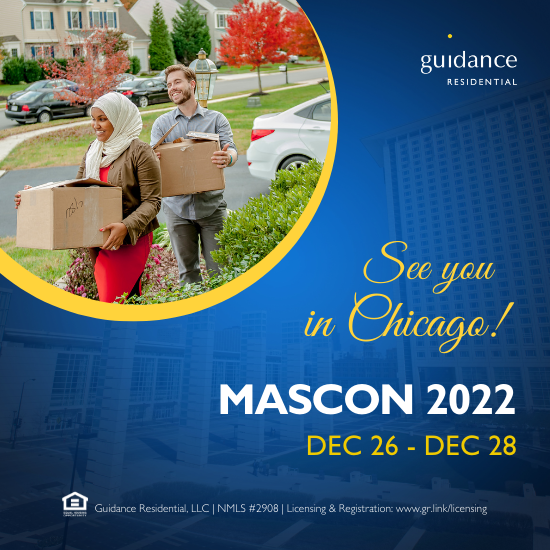 Guidance Residential Sponsors MASCON 2022 – Join us Dec. 26-28
Every year, Guidance Residential sponsors MASCON, and thousands stop by our booths. This is your chance to be first in line to talk to us.
Our licensed Account Executives will be on-site and ready to discuss your Islamic home financing needs. Book Your Free Islamic Home Financing Consultation HERE.
So come by and meet our mascot Blue, then let us answer your questions, debunk any myths you've heard, and get you started with us.  You can win prizes such as a Ring Doorbell, Apple Airpods, Apple Watch Series 7, and more!
We look forward to seeing you there!
Warmest Regards,
Guidance Residential
#1 U.S. Islamic Home Financing Provider
*Registration and event details are available at www.mascon.com.