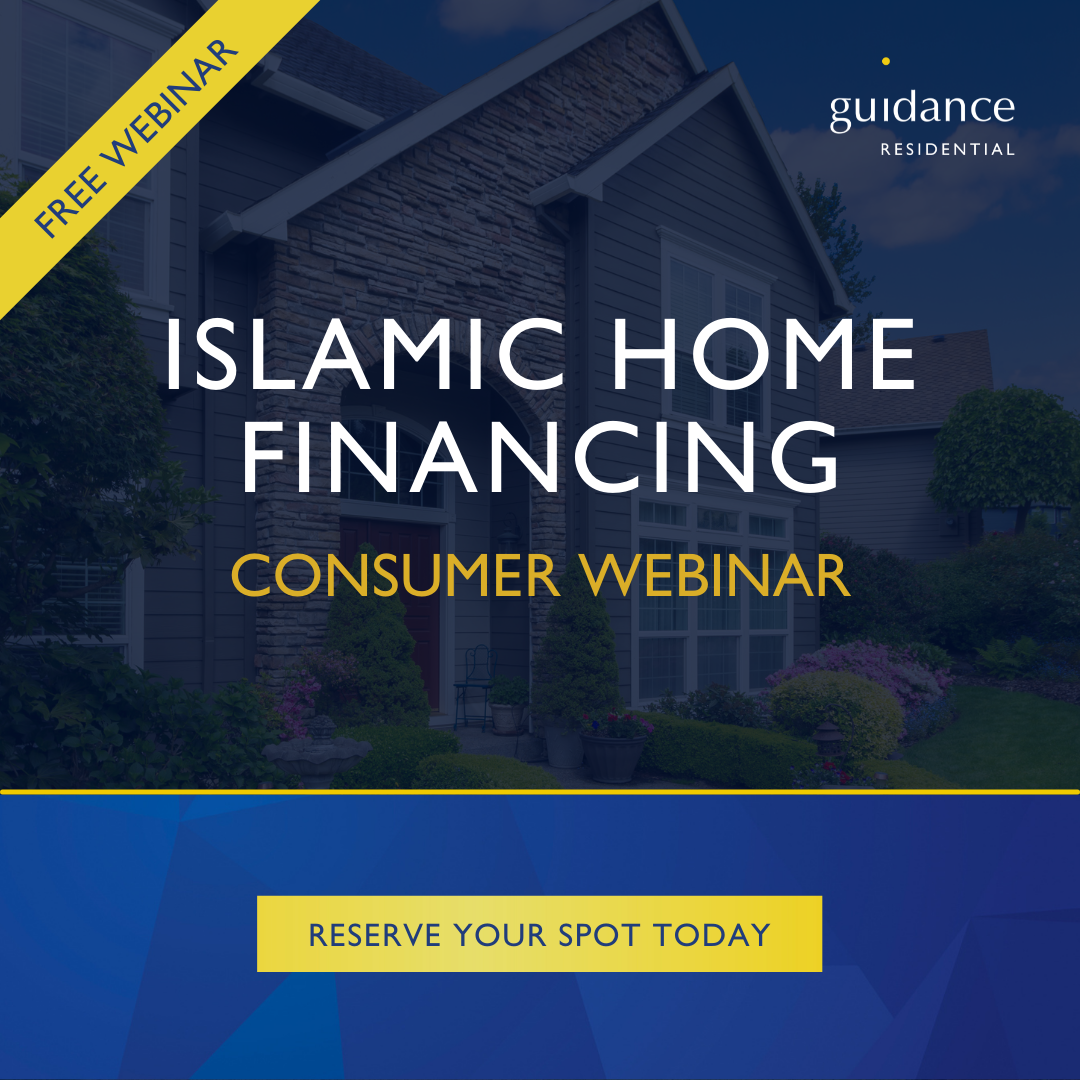 Northwest Consumer Webinar – CA, OR, WA on Saturday, October 23th at 2PM PT
Join us on Saturday, October 23th at 2 PM PT for this upcoming event!
Homeownership is on everyone's mind but often enough, getting started and assessing those next steps can be challenging. Guidance Residential invites you to a free VIRTUAL workshop on First Time Home Buying and Islamic Home Financing for an informative presentation introducing Guidance Residential and What You Need to Know as a First Time Home Buyer. This session will introduce Guidance Residential, the leading provider of Islamic Home Financing in the U.S.
We will cover financing a new or existing home without the compromise of an interest-bearing loan.
You will learn about:
– The Advantages of Home Ownership
– Understanding Riba in today's Lending Practices
– How does Guidance Residential's Declining Balance Co-ownership model work?
– Do I qualify as a home buyer?
– How much of an initial payment is required?
– How can I lower my closing costs?
– How much will my monthly payment be?
– What tax benefits will I enjoy as a homeowner?
– A Q&A for First Time Home Buyers
We look forward to seeing you there!