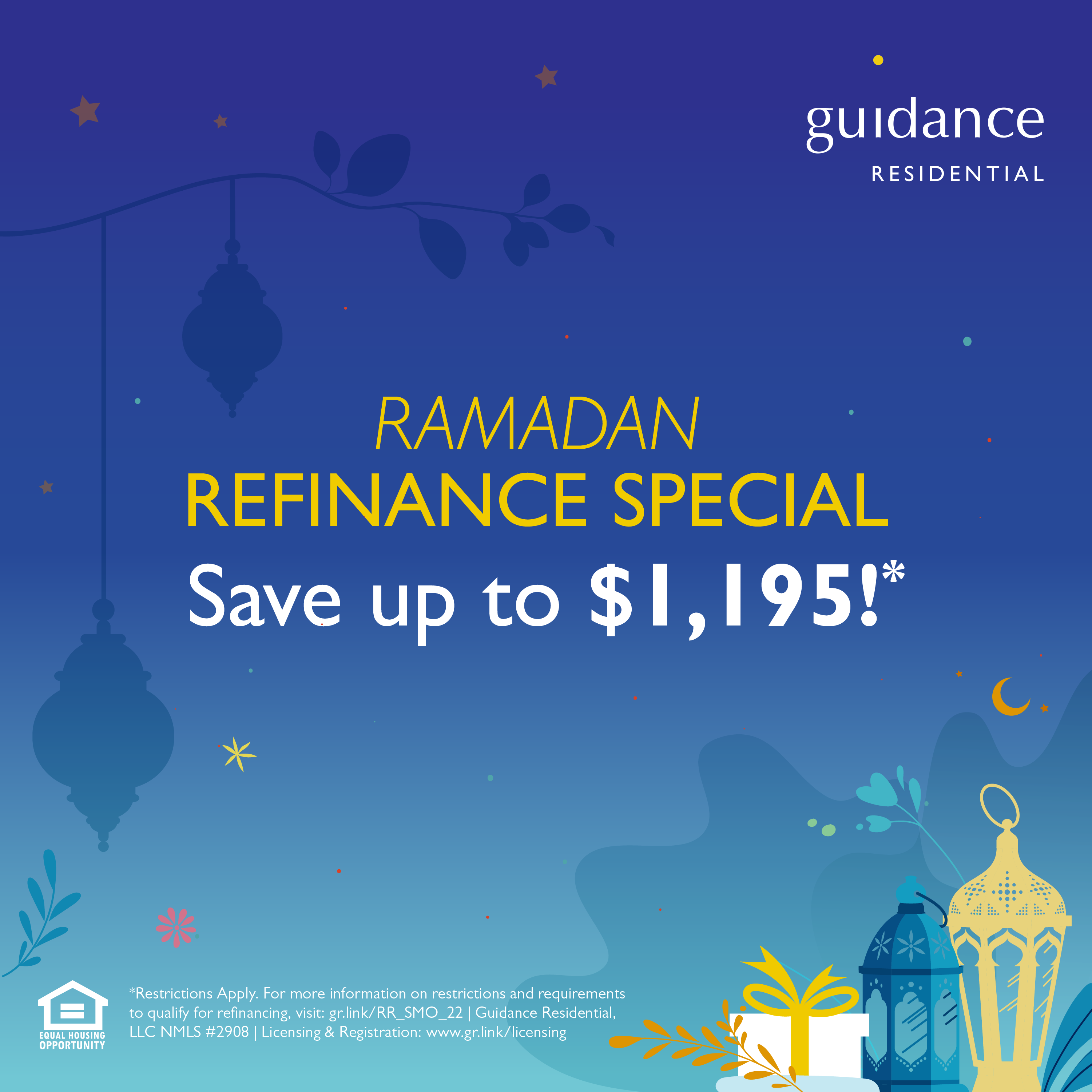 Ramadan Refinance Special | Save Up to $1,195 Towards Your Closing Cost
During Ramadan, we plant seeds for growth. Don't forget to do the same for your biggest investment.
Refinance your home contract NOW while rates are low! You can also:
Save your family thousands of dollars over the course of your contract
Own your home in full sooner
AND align your home contract with your faith and values
$1,195 credit for 15-Year contracts
$1,195 credit for cash out refinance contracts of any term
$500 credit for no-cash out 20-Year and 30-Year contracts
Contact an Account Executive for more information. This is an opportunity we think you won't want to miss.