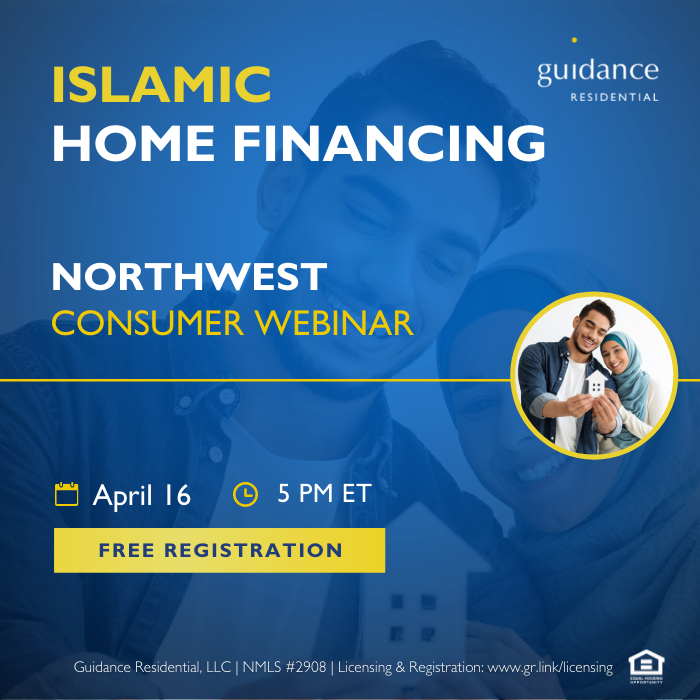 Guidance Residential Consumer Webinar | The Benefits of Islamic Home Financing
Join us as we share best practices and tips on how to make the home buying experience smooth and easy for you and your community.
The topics we'll cover include:
• The benefits of homeownership
• Understanding riba in today's lending practices
• Differences between The Shariah Way & The Conventional Way
• How to prepare your finances and mistakes to avoid
• What to expect during the home buying and searching process
• A Q&A for first-time homebuyers
Share this memorable event with your networks and register as we have limited seats! We look forward to seeing you there.