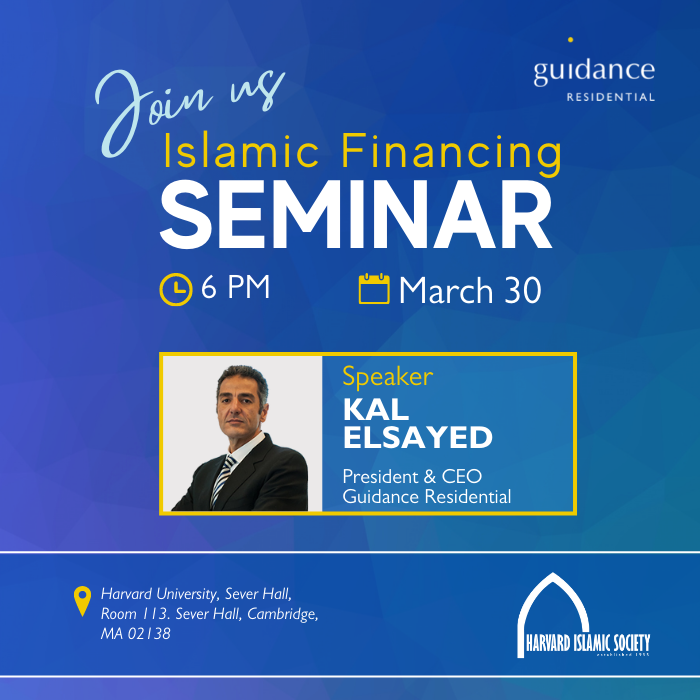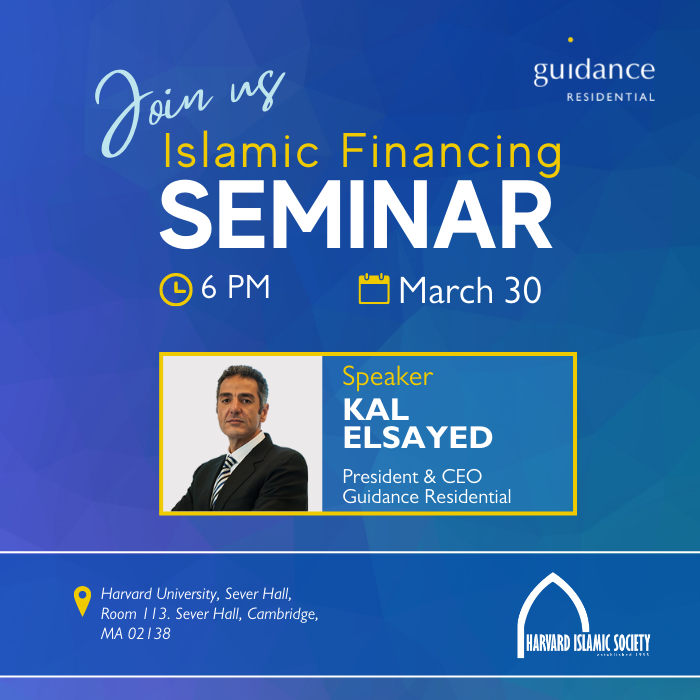 Harvard University Islamic Home Finance Presentation | March 30, 2022
This event will further emphasize Guidance Residential's position as the leader in the Islamic finance sector in the United States, while simultaneously contributing to its mission to educate students and community leaders as a knowledge hub and resource for Islamic finance.
Guidance Residential's President & CEO, Kal Elsayed will present with a Q&A session in Sever Hall, followed by a sponsored dinner for attendees.
This event occurs in the company's 20th year of providing Muslim Americans the ability to finance their homes without compromising their faith.
Guidance Residential continues to maintain its rolodex of relationships with Muslim Students Association (MSA) groups across the nation, including MIT, Boston University, Brown University, Babson College, and is looking forward to speaking with those of the Harvard University group.
Registration is currently open and available to non-students.