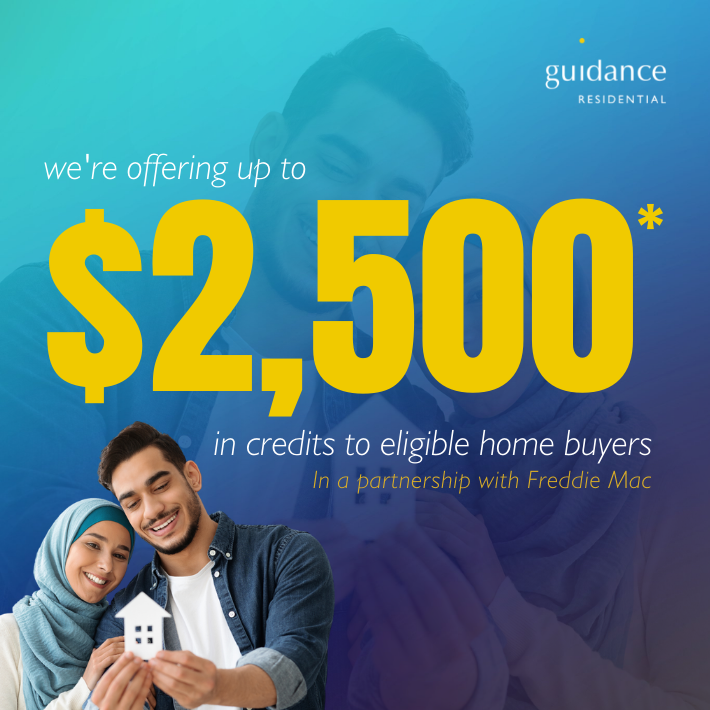 Freddie Mac Promo: Up to $2,500 in Down Payment Assistance
New for qualified buyers: Up to $2,500 in down payment assistance!
Guidance Residential has partnered with Freddie Mac to promote homeownership by offering up to $2,5001 for eligible customers towards the purchase of their new home. Apply for a credit toward your down payment or closing cost.
If you're a Real Estate Agent, share this great promotion with your buyer and help them save up to $2,500! More information is available here!