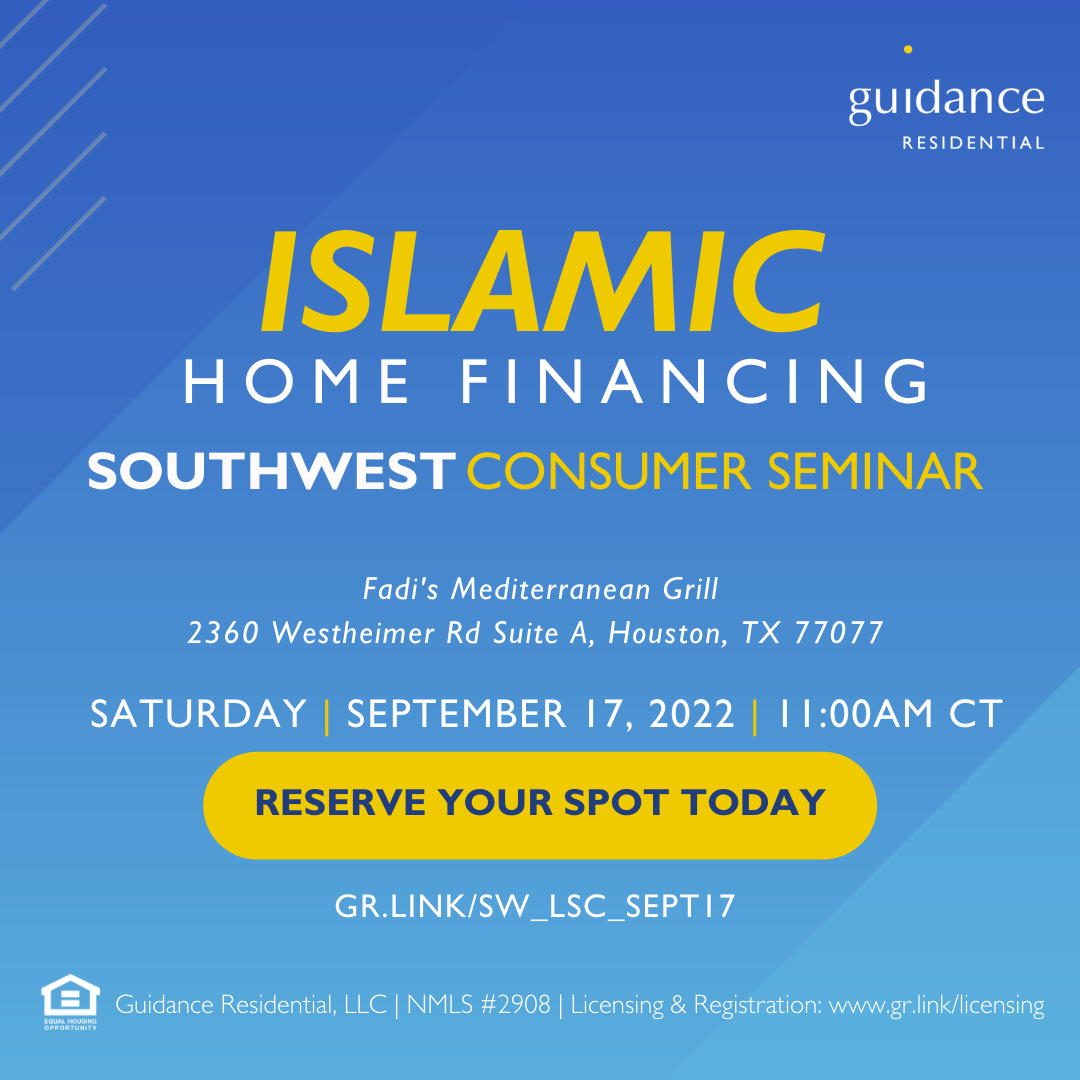 Islamic Home Financing | Houston, TX
Alsalam Alaikum,
We are honored to invite you to attend our educational session on Islamic Home Financing. This brunch is being hosted by Guidance Residential Houston Office exclusively for our beloved communities Masjid's Imams and Community Leaders.
REGISTER HERE
.
Your attendance is greatly appreciated!