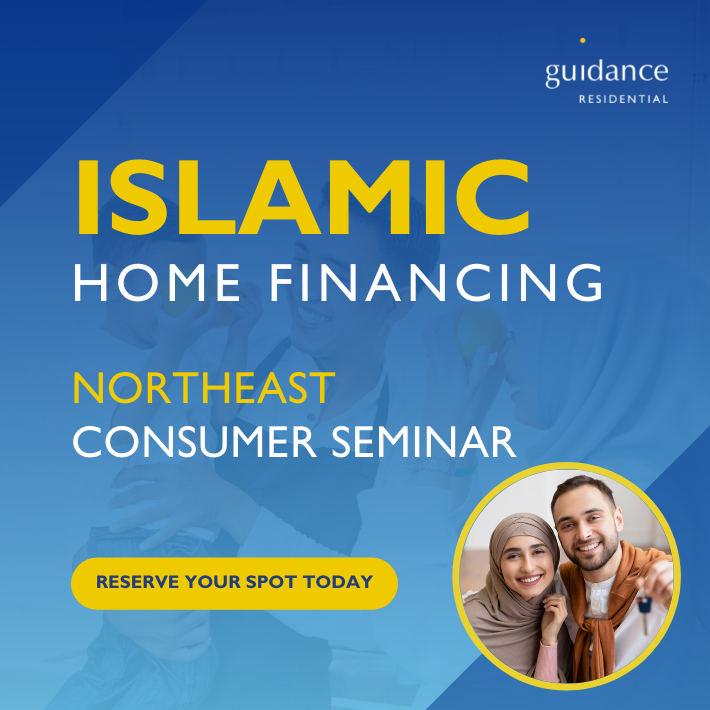 Islamic Home Financing Seminar – Allentown, PA
Guidance Residential is proud to present our Islamic Home Financing Seminar at the Islamic Education Center of Pennsylvania on Tuesday, February 11th!
Are you interested in Home Ownership? Are you interested in Islamic home financing? Are you interested in refinancing your current home?
Come explore the difference between Guidance Residential's Declining Balance Co-ownership Program and other home financing options. Guidance Residential is the Largest provider of Sharia home financing in NJ and NY, we have provided over $8 billion in home financing to Muslim American homeowners over the last 20 years.