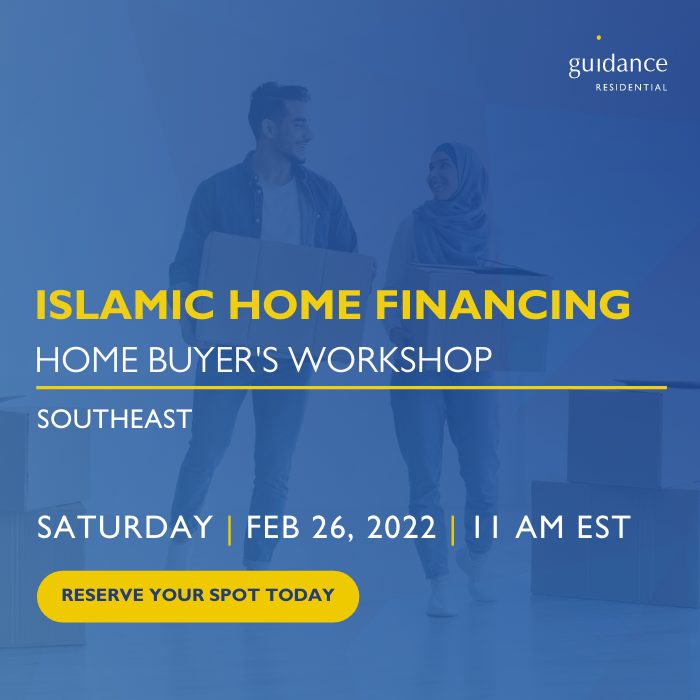 Islamic Home Financing Seminar | Pembroke Pines, FL
Join the #1 U.S. Islamic Home Financing Provider®, Guidance Residential, Irfan Khan realtor with Ace Core Group, and Yasir Billoo with International Law Partners, LLP to learn all about Islamic Home Financing.
If owning a home is in your plans this year, take the first step by joining our Islamic Home Financing session on February 26, 2022, at 11:00 AM at 120 SW 70th Ave, Pembroke Pines, FL 33023.
In this session, you'll learn:
Who Guidance Residential is
The difference between Islamic and conventional home financing
Understanding Riba in today's lending practices
How Guidance differs from banks
Debunk myths about Islamic Home Financing
How to get started
Explore the current state of the real estate market
2022 real estate market projections
Q&A session
We look forward to connecting with you for your home financing and real estate needs.