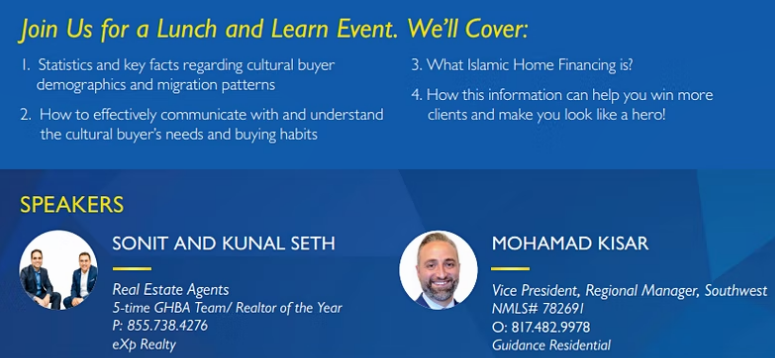 Islamic Home Financing | Sugar Land, TX
Alsalam Alaikum,
We are honored to invite you to attend our educational session on HOW TO DECODE AND WIN CULTURAL BUYERS. Register HERE!
Learn how to effectively communicate with and understand the cultural buyer's needs and buying habits—and earn clients for life! Be sure to Join Us for this Lunch and Learn Event!
Your attendance is greatly appreciated, and we look forward to seeing you there!