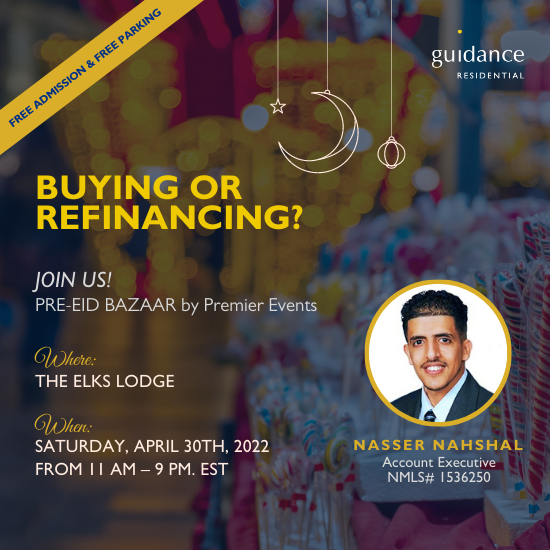 Pre-Eid Baazar by Premier Events | Guidance Residential
Join Us Saturday April 30th 2022 for Pre-EID BAZAAR by Premier Events at the Elks Lodge from 11am – 9pm.
FREE Admission. FREE Parking.
Shopping For The Whole Family
Arcade and Video Games!
Latest Eid Fashions, Designer Dresses, Men, Women, Kids Clothing, Perfumes, Elegant Jewelry and Accessories, Hijabs, Abayas, Clutches, Bags, Shoes, Bengals, and More!
Long Island Eid Bazaar by Premier Events is the bazaar you can trust. Find something you'll love!
This event is sponsored by Guidance Residential & Zakat Foundation of America.