5 Fun Things to Do on Eid al-Adha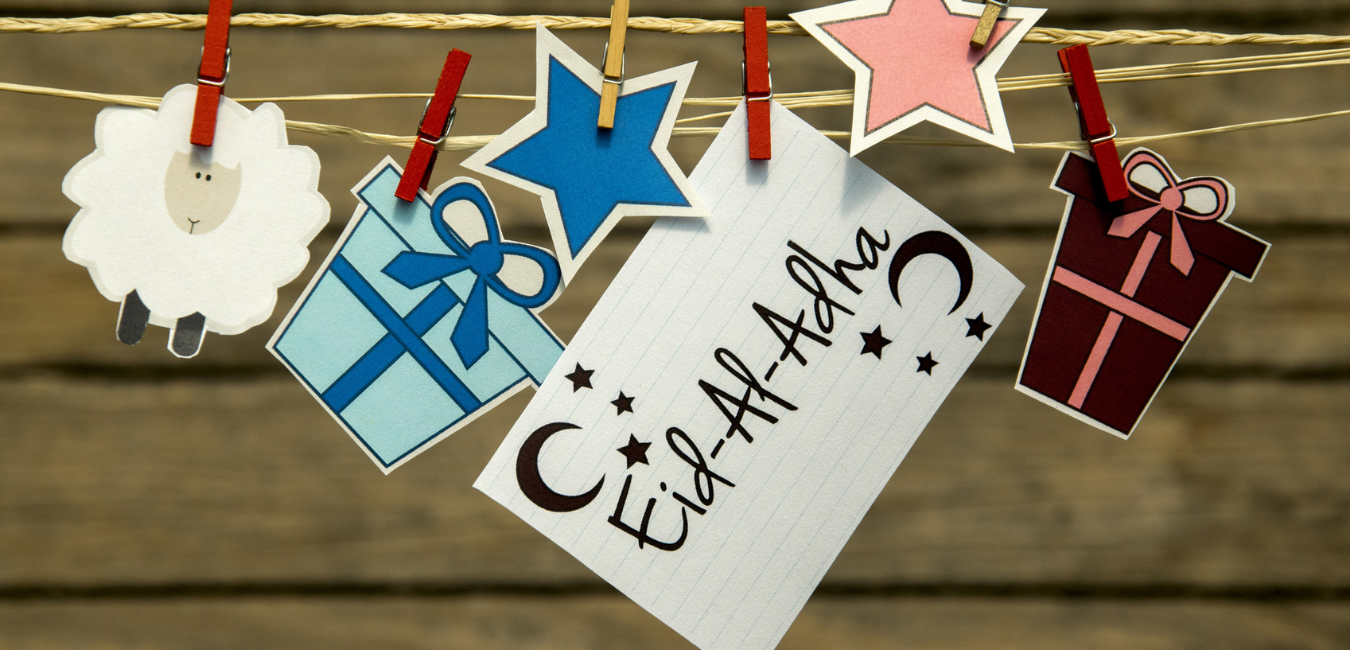 Some of our favorite Eid traditions here at Guidance Residential are those meant to bring peace, tranquility, and mindfulness into our homes for family members of all ages — particularly on Eid al-Adha 2023.
To help you welcome this blessed day, we have put together a list of a few fun things to do on Eid al-Adha. In addition, we have created a short checklist of tips on how to prepare for Eid.
We hope this checklist of preparations and our suggested Eid celebration activities help you and your family make the most of this joyful day.
How to Prepare for Eid al-Adha
Tip #1. Pick out your outfits ahead of time.
There will be a lot of things happening on the morning of Eid al-Adha. So you don't want to wake up and sift through your closet to find something that fits the occasion. Shop for your Eid outfit at least a week ahead so you know it looks great and fits just right.
Tip #2. Order presents early.
Make a list of all the people you want to get gifts for and try to shop early. If you don't have time to visit stores, shop online. Don't wait till the last minute to think about gifts as you want to make sure the presents will arrive before the blessed day.
Tip #3. Decorate your home.
Consider adding extra decorations to your home just before Eid al-Adha. Ask younger kids to help you add balloons, lights, banners, and streamers. Encourage all family members to partake in making handmade Eid Mubarak posters to start a new family tradition.
Tip #4. Try to take time off.
Eid is about spending time with family and friends. Put in a request to get a few days off around the expected date for Eid. This way you're not checking emails and can focus fully on the Eid celebration activities.
Tip #5. Make a list of people to call.
Eid is best spent with loved ones. Try to safely visit friends and family. But don't forget the loved ones who might be out of the state (or the country). Make a list of the people you want to call on Eid to ensure you don't miss anyone.
Tip #6. Plan for a light breakfast.
After fasting, your stomach might not be used to the early morning food. As tempting as it might be, try to keep it light in the morning. You can't go wrong with some delicious dates and coffee. Then you'll have extra space for all the delicious treats later in the day.
5 Fun Things to Do on Eid al-Adha
Eid is a special time for celebrating and spending time with family. This year, if you're celebrating at home or with family, there are plenty of ways to make the occasion especially fun and memorable. Get some ideas going with our suggestions for fun things to do on Eid al-Adha. Make this Eid one the whole family will remember for years to come.
1. Make Eid themed crafts.
Tap into your creative side with the whole family. With Eid-themed crafts, you can use the family's completed crafts to decorate the house, take the opportunity to talk about the holiday, and most importantly, spend time together. Let everyone glue cotton balls onto sheep-shaped cutouts. Or for the older ones, build a mini Kaaba by cutting an empty milk or juice carton into a cube, painting it, and adding gold detailing out of glitter or ribbon.
2. Take the festivities outdoors.
This year, Eid al-Adha lands in a summer month, so enjoy the festivities outside in the sun with outdoor activities. Get some water activities going or make it extra special with a bounce house, and end the day feasting on a barbeque meal and ice cream or other sweets.
3. Plan a treasure hunt.
Get the family to work in teams for an Eid scavenger hunt. This is a fun way to test the family's knowledge while working together to find their Eid al-Adha gifts. Print or write out Eid-themed clues with simple riddles or trivia questions, hide them around the house and make each clue lead to the gifts.
4. Bake treats together.
Sweet desserts and treats make celebrations even more unforgettable, especially those you reserve for making just once or twice a year. Make your family's traditional treats on Eid al-Adha or delicious Eid cookies. Have the whole family involved in baking, then eat it fresh and warm out of the oven. It may taste even better-knowing everyone put in a helping hand.
5. Extend the celebration virtually.
Can't celebrate with extended family who lives far away? Include them in a virtual gathering over a video call. Have everyone enjoy a meal with the camera on, or bring those far away closer by doing crafts or baking activities simultaneously. Feel even closer together by sending those afar family members a box of the materials needed for crafts and use your creativity while chatting over video.
As Eid al-Adha approaches, we're reminded of the blessings of our homes. Since 2002, Guidance Residential has helped more than 28,000 families celebrate Eid in their homes. We are so thankful to be part of their celebrations.
If you have friends or family members who may be in need of down payment assistance for their home purchases, please invite them to check out our down payment assistance program for qualified buyers and encourage them to apply to get pre-qualified today.
To learn more, speak with a friendly and knowledgeable Guidance Residential Account Executive by calling 1.866.Guidance now.
Originally published April 2021. Updated January 2023.