MAS-ICNA Convention 2022: What to Expect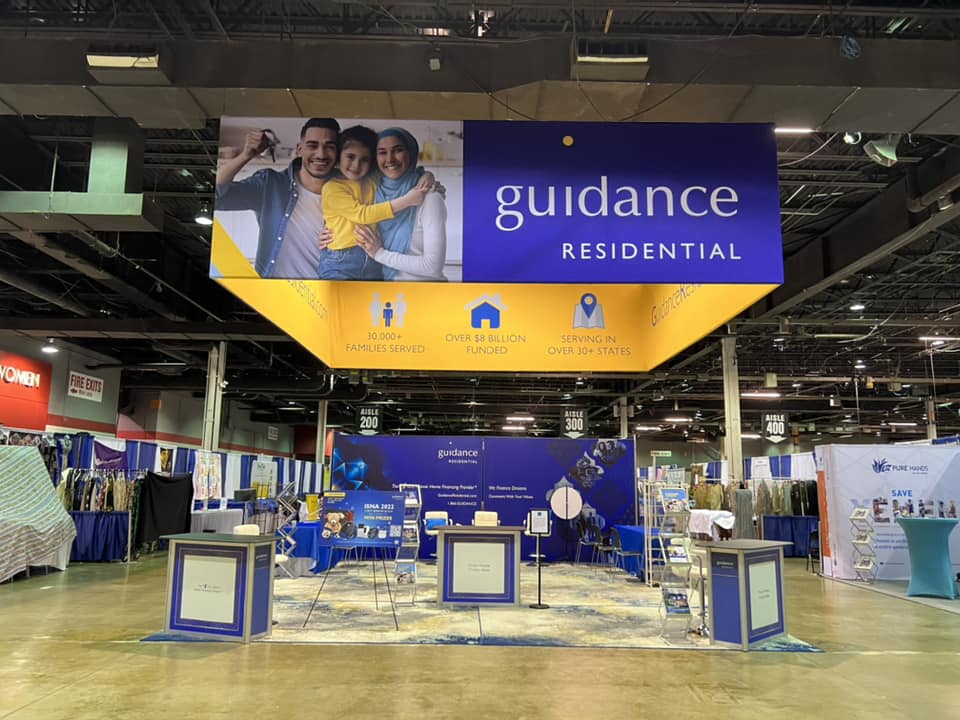 What is MASCON 2022?
Muslim families from around the country will head to Chicago, Illinois, in December 2022 for one of the biggest Islamic conferences in America—the 21st annual MAS-ICNA Convention.
This annual event, which takes place in Chicago every December, grew from 1,500 attendees in 2001 to more than 25,000 by 2019. After a break in 2020, it resumed successfully last year, and organizers are planning to build on that success for the 2022 convention.
This family-oriented event is focused around a variety of lectures and workshops for adults and youth featuring acclaimed speakers, as well as a huge bazaar with more than 500 booths, a carnival for children, and entertainment sessions. Multiple events occur at any given time, so attendees can choose topics of interest to them.
Speakers include Dr. Omar Soleiman, Sh. Suhaib Webb, Sr. Ieasha Prime, and Sh. Siraj Wahhaj.
Each year, the lectures focus on a different theme. This year's theme is "Islam and Modernity: Challenges & Opportunities".
What You Need to Know
When
This year's conference will run all day Monday, Dec. 26, to Wednesday, Dec. 28, when many people are off from work and school. Thursday, Dec. 29, is the departure day.
A separate intensive Knowledge Retreat is available before the main conference, on Saturday-Sunday, Dec. 24-25.
Where
This year's convention will be held at McCormick Place in Chicago. The largest convention center in America, McCormick place is near Lake Michigan, just south of downtown Chicago.
Accommodations are available at reduced rates at nearby Hyatt, Marriott, and Hilton hotels. Several hotels are connected to the convention center, so attendees can walk from their rooms to the lectures without stepping outside. MASCON offers a portal for attendees to find and reserve a hotel room. A limited number of rooms is available, so it is recommended to make reservations early.
Parking is available in the convention center lot for $23 for 16 hours, or $36 per day for up to 24 hours. Vehicles cannot leave and return during that time. The partner hotels offer reduced rates for their overnight guests, and most allow vehicles to leave and return.
Food will be sold in the hotels and in the convention center.
Ticket Pricing + Discount Code
Tickets for the main convention on Dec. 26-28 cost $99 for adults, $89 for college students and seniors, and $79 for children 0-17 years old. An additional fee of $1.99 is charged per person.
Tickets to the intensive retreat on Dec. 24-25 are $40 each, for all ages.
A coupon code of MAS30 provides a discount of 30% off.
What to Expect at MAS-ICNA 2022
The 2021 convention was a resounding success after a break due to Covid in 2020. Close to 20,000 attendees came out to hear talks by renowned scholars and community leaders, to see friends, and to shop at the gigantic bazaar. This year's event is predicted to be even bigger.
This year's convention is expected to feature the following:
25,000 anticipated attendees from almost every state and continent
Two days of pre-convention Knowledge Retreat, and three full days of convention program and activities.
Over 550 exhibitor and sponsor booths
Over 100 scholars, acclaimed speakers, and world leaders
Programs for all ages and interests
Activities for children and toddlers
Representation from over 250 regional and national organizations
Main program
During the main program, speakers will tackle pressing issues facing American Muslims today. Attendees can expect to gain knowledge and find inspiration to take action. This program is geared toward adults.
Main program parallels
Parallel sessions delve deeper into an array of topics in a smaller setting. Participants can choose from among many speakers—including highly respected contemporary scholars—and get answers to questions on topics from religion to current events. These are also geared toward adults.
Bazaar
While knowledge is the primary purpose of this convention, the bazaar is always a major attraction. More than 500 vendors are expected to set up booths in a vast hall selling clothing, books, toys, and much more, or providing information about organizations serving the community.
Booth registration is open now for individuals and businesses that would like to reserve a spot as a vendor.
Quran competition
Attendees have the opportunity to compete in what is billed as the largest Quran competition in North America.
Knowledge Retreat
An intensive Knowledge Retreat will precede the main convention. This is for participants interested in serious study and self-improvement. Separate registration is required.
Singles event
Singles can take part in this special programming intended to help them find a spouse.
Funville carnival
Carnival attractions are available to entertain children during the convention.
Training workshops
Workshops at the convention will provide hands-on training in a small setting. Topics include leadership, dawah, community service, education, family issues, health, and activism, with special sessions also available for groups including Latino Muslims and reverts to Islam.
Yaqeen/MAS academic conference
This portion highlights work by Yaqeen Institute for Islamic Research, a research institute that aims to instill conviction and inspire contribution among Muslims, based on the study of mainstream Islamic texts.
Youth program/Young youth program
High-school students will find talks geared specifically to them in the youth program, offered in a more open and relaxed setting. Cafe time is a popular addition.
Meanwhile, a slightly younger crowd of 9- to 13-year-olds will find content just for them as well. The young youth program is meant to provide a sense of community and belonging. It includes interactive lectures, team-building activities, and sports to both educate and entertain.
School/Daycare
The Fun Land Program entertains kids ages 3-8 with arts and crafts, activities, and kid-friendly performances, while certified and experienced counselors are available to care for babies and toddlers age 2 and younger in the daycare.
These programs allow parents to focus on seeking knowledge without worrying about entertaining young children.
Guidance Residential will be a sponsor at MASCON 2022! Come by our booth and say hello.