New home financing resource center launched! More information, easier to use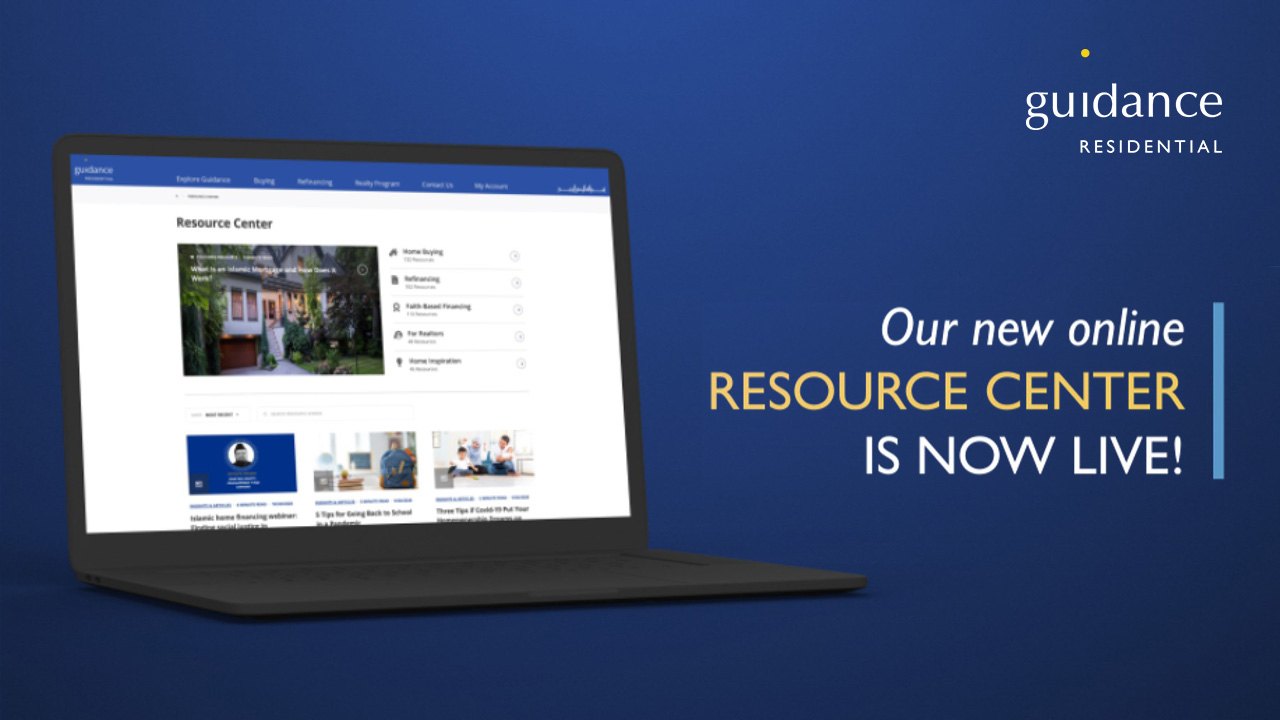 Want to read about the top 10 mistakes home buyers make, so you can avoid them? Find detailed and in-depth answers to your most pressing questions? Listen to a podcast, catch a webinar you missed, or watch a one-minute video overview of how the process works?
You can find all this and much more at Guidance Residential's new Resource Center!
We've pulled together our top resources, like articles and videos, and we've added brand new blogs with in-depth answers to all of your top questions. And now it's all broken down into categories so it's easier than ever to find what you're looking for quickly.
At the top of our resource page, you'll find a featured article. To the right are several categories you can choose from, such as Home Buying, Refinancing, and Faith-Based Financing.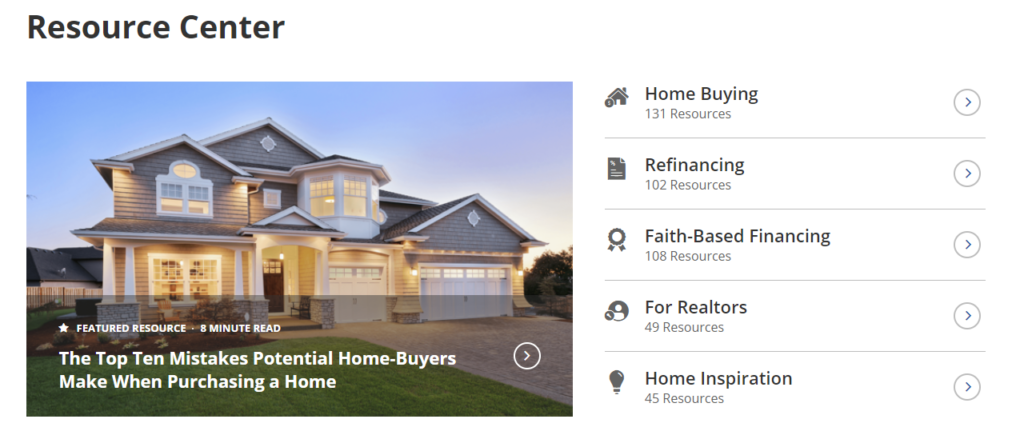 Underneath, you'll find all the most recent blogs and articles. And at the bottom, you'll find even more: quick videos, our past webinars, ebooks, white papers, and podcasts.
Here are some of our favorites:
We're still adding much more, so if there's something you'd like to see, let us know! Your Guidance Residential Account Executive is here to help with any questions. Looking to refinance or purchase? Rates have dropped to historic lows! Have a friend or family member who is looking for a home? Call 1.866.Guidance, or start an application today!
Start Your Home Buying Process