10 Habits of Successful Real Estate Agents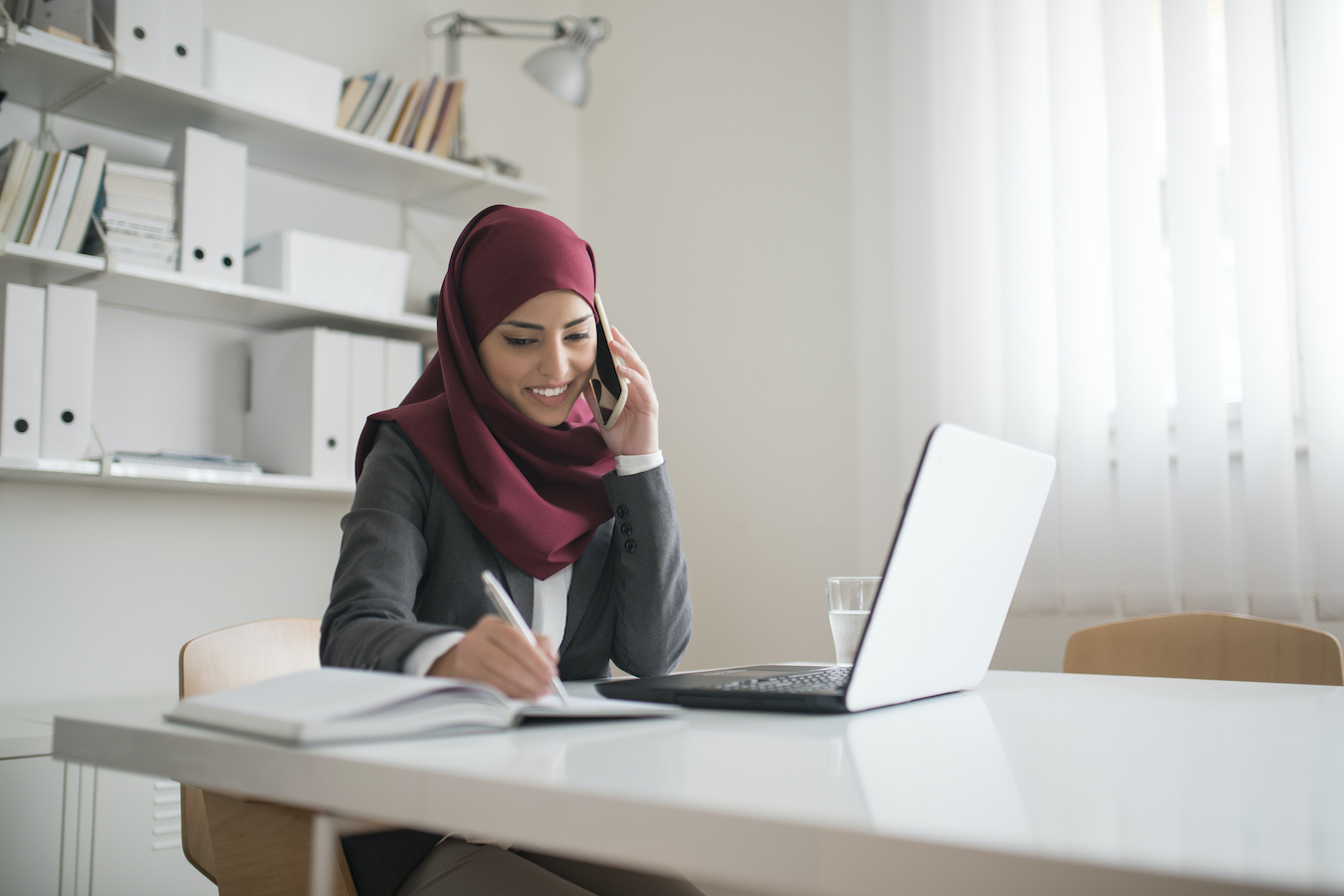 What separates the high-performing, successful real estate agents from every other real estate agent? The top-producing agents are known to have similar daily habits they follow to stay focused, keep consistent and ultimately, reach their goals. Being a real estate agent isn't easy, but creating these habits will keep you motivated and stay on track. See progress as you form these habits of successful real estate agents and work day by day to take your business to the next level.
10 Best Practices for Real Estate Agents
Whether you're a seasoned or brand-new real estate agent, check out this list of best practices and see how you can incorporate a few into your routine. When you form these habits and apply them to your business, you're one step closer to working towards becoming a top producer.
1. Set a Daily Routine
Consistency is key, and when you have a daily routine you keep up with, you're more likely to be more efficient and organized. Getting into the habit of keeping a routine will ensure you set aside time for the important aspects of your real estate business, including making phone calls to past clients and for sale by owner (FSBO) listings, door knocking, and daily prospecting. However, it isn't just limited to real estate activities. Getting a morning routine going, like scheduling a workout session and a time for journaling and reading may make a difference to set the tone for your day. If going into the office will make you more productive, reserve a space at your brokerage or if you need to, rent a workspace away from home. Go each day and keep the consistency going.  
2. Time Block Your Schedule
If you're ever stuck wondering where your time and efforts are going, you don't have to wonder anymore when you practice the art of time blocking. This is a time management strategy where you schedule everything from answering emails, showing or listing appointments and prospecting, to journaling, lunch, and short breaks in blocks. Get your to-do list together at the beginning of the week and add the time blocks. When you do this, it allows you to see an overview on your calendar. For each block of time, make sure you focus all your efforts on only that task. Don't get distracted and do something else during this block. See if this method works and adjust accordingly if you find you work better in the morning or evening.
3. Know Your Neighborhoods
"Location, location, location" is often said in the real estate business, but do you really know the location or neighborhood you're working in? Stay up to date on what's currently on the market, recently sold, and any insight on upcoming listings you may have. At the same time, remember that your clients, especially new homebuyers moving into the neighborhood, will have questions about public transportation, walkability, stores, gyms, and schools. They'll look to you for insider information, so get involved in the community and know the neighborhoods you work in.
4. Know Your Clients
On your first contact with a client, you will typically ask for the basics— preferred neighborhood, how many bedrooms they need, their financial situation, budget, and timeline. This information is important to know but additionally, get to really know your client. This means you'll need to work towards understanding their motivation for buying or selling and what is a non-negotiable versus the nice to haves. The knowledge will help you as you search for the right buyer or the perfect home for your client. Additionally, you can work towards acquiring clients in a niche that you gravitate towards or have extensive knowledge about. It could be empty nesters looking to downsize, clients looking for multi-family homes, or young families moving from another state.
5. Know Your Mortgages and the Market
Since your clients are looking to you as the expert in real estate, they will appreciate your ability to answer questions they may have about mortgages and home financing. While you don't need to know everything there is to know about mortgages, make sure you at least know the basics, It is useful to understand what your clients are going through. Find a partner or two in the home financing industry that you can refer your clients to or get answers from. Depending on your niche, it may also be helpful to know the difference between an Islamic mortgage and a conventional mortgage.
6. Communicate Quickly and Effectively
In today's world of technology and online communication, clients expect their correspondence to be answered quickly and effectively. Delaying communications when it comes to closing a deal, negotiating, or putting in an offer may negatively impact your efforts. Work towards implementing a system. Maybe it's hiring someone to help with email communications or answering the phone when you aren't able to. You'll also want to communicate with your client what time and which methods you can be reached at. Set expectations prior to the relationship of working with a client so they will know what to expect when it comes to returning calls or texts in a timely manner.
7. Network with Connections
They say it's all about who you know, and when it comes to real estate, 92% of consumers trust referrals from people they know. Schedule time to network with connections. Your past clients and partners in the real estate transaction, like lawyers, home inspectors, insurance agents, and contractors are great to start with. Host network events and parties that will benefit your connections. Create value by introducing them to others or being an adviser when it comes to all things related to houses. Send out postcards on holidays and keep track of birthdays to let your connections know you're thinking about them. In this way, you'll stay top of mind and feel more comfortable when it comes time to ask for referrals.
8. Maximize Social Media
If you're not already using websites and social media for your real estate business, it might be time to. In fact, 43% of home buyers search online before even contacting an agent. When it comes to social media, maximizing it is one of a few creative tips on how to get clients in real estate. While you can post listings, testimonials, and events, you'll also want to use social media to show off your knowledge. Exhibit your expertise in staging homes, or teach your audience how to read current market trends. Answer questions, get people interested in what you're posting, and ultimately, lead them into becoming clients. For reaching an even larger audience, consider running ads on social media platforms to reach targeted potential clients.
9. Set Goals and Track Performance
Setting goals and tracking performance will help you stay motivated as you work on your business. These will help you set those daily routines and habits to keep the momentum going. Choose an overall goal, like how much you want to make in total commission per month or year or how many leads you want to achieve per month. Having a set number will help you track progress. Do this visually on a spreadsheet or on a whiteboard on the wall. Then, give yourself an incentive for reaching the goal. Share these goals with an accountability partner who you can check in once a day or every so often to keep you on target and encourage you to move forward.
10. Be Resilient
Your road to becoming a standout real estate agent will be challenging. Trials will come, you will get rejections, an offer may not go through, or a client may decide to work with another real estate agent, but it is key to stay resilient throughout it all. Continue to work on your networking abilities, handling objections, communication skills, and positive thinking. Get into the habit of practicing gratitude by journaling and writing down those big and small wins of the day to remind you of your successes.
Do the Work
Most importantly, form these habits, take one step at a time and remember to just keep going. Stay focused on your goals and keep moving forward and improving to become a top-producing real estate agent. If you don't do anything and at least try, you can't expect results. Don't give yourself excuses. You can do it.
Take action today to learn about the Guidance Home Services real estate referral network.
Get Pre-Approved Referrals