How Many Homes Does the Average Realtor Sell a Year?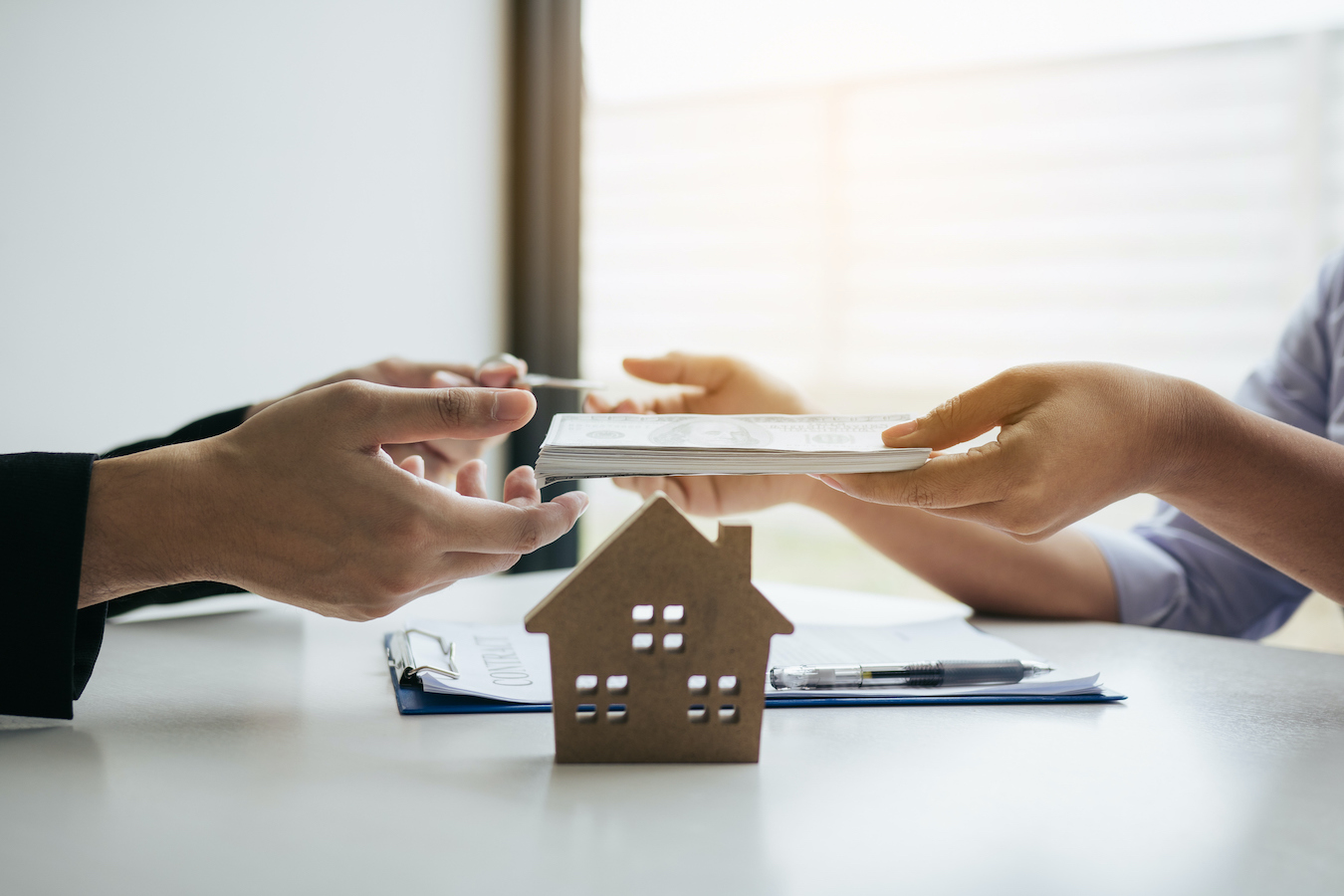 Today's housing market is anything but normal. Inflation has impacted everything from construction materials to labor costs, driving up home prices. At the same time, the influx of buyers, including first-time homebuyers, has led to unsurpassed demand, while limited inventory means that sellers have the advantage and have been able to ask for higher and higher prices.
With property prices rising, real estate agents stand to earn more via commission for each sale. And, as long as the market stays hot, real estate agents could make frequent sales, particularly as buyers forgo traditional requirements like home inspections and contingencies.
But the hot market has a secondary effect on commission fees: With limited properties available, real estate agents are increasingly competing with each other to secure those clients. Sellers have realized that they can ask real estate agents to lower their commission fees, and many agents are doing so in order to get a seller to agree to let them represent a house. Suddenly, a real estate agent's income depends not only on how many homes they sell per year but also on how well they've negotiated their contingency fees.
So How Many Houses Does a Realtor Really Sell Each Year?
How many homes does the average realtor sell a year? On average, realtors sell just 12 homes a year. While that number might be surprisingly small, it's important to consider how a home sale contributes to a real estate agent's income, as well as why that average number of sales may apply to some realtors, but not others.
The cost of a home will directly affect the real estate agent's commission, and that's related to the realtor's location. If a real estate agent is located in an area where home sales average just $200,000, that real estate agent will need to sell more homes to earn the same amount of commission they would earn in an area where home sales average $1 million.
Consider the commission earned on a $300,000 home sale. An industry standard commission rate of 6% would be $18,000, which is divided between the agent's broker, buyer's agent, and buyer's agent's broker. That $18,000 is split between the sales agent and the buyer's agent. Then, the sales agent's broker typically takes 40% of the remaining $9,000, leaving the sales agent with $5,400.
A real estate agent whose home sales average $300,000 would stand to make $64,800 in commission each year. In contrast, a real estate agent whose home sales average $1 million would make $216,000 in commission if they sold all 12 houses.
Keep in mind that real estate agent home sales can vary significantly, too. A real estate agent living in a highly populated area with a thriving real estate market could naturally sell more houses, whereas an agent in a more rural area with a more limited market might struggle to sell just six houses in a year.
To sell 12 or more homes per year, realtors must leverage their networks to close more sales.
>> Learn More: Guidance Home Services Network
Average Days on Market
Real estate market trends also affect the average number of homes a real estate agent sells per year. In a hot housing market, like the one we've experienced for the past two years, real estate agents have many opportunities to earn commissions. In hot markets, houses sell rapidly, and some buyers may even waive contingencies and offer cash purchases for a faster sale. Real estate agents spend less time marketing and showing houses, allowing them to take on and sell additional homes. Plus, home prices have climbed dramatically, meaning agents stand to make higher commissions on the homes they sell.
In a hot real estate market, competition against other real estate agents is often the biggest factor that can restrict an agent's ability to sell homes. Today's hot market was partially driven by limited inventory, meaning real estate agents compete more for the available homes that are going up for sale. In this type of market, an agent who has plenty of experience and who has built a strong reputation in their market will often thrive.
But in slower markets, home sales can take longer, making it more difficult for realtors to earn commissions. A real estate agent might spend months marketing and showing a listing, and they might not reach that 12-home average. Home prices also tend to drop in these slow markets, so the commissions that real estate agents do earn will be smaller than what they could earn in a hot market.
How Much Work Does a Realtor Have to Do to Make a Living?
Realtors often work hard for a single sale, and their work can start weeks or months before they actually sign an agreement to sell a home.
Marketing and Lead Generation
Real estate agents are continuously working to find new clients, including buyers and sellers. They may rely on their personal networks for leads, but may also use several other lead-generation strategies, such as approaching homeowners in neighborhoods where homes are selling well or reaching out to homeowners who are entering foreclosure. Some agents use direct mail to reach out to a broad audience of homeowners who might want to sell their homes.
In addition to performing this outreach, real estate agents then need to follow up with leads. They might answer many phone calls or respond to email inquiries, providing each lead with personalized information. A few of these leads may turn into clients.
Administrative Responsibilities
A large amount of a real estate agent's time is spent on administrative tasks. These tasks include creating budgets, developing marketing materials for listings, organizing and scheduling appointments and showings, completing real estate documents and contracts, creating flyers and promotional materials for homes, and more.
Experienced agents with thriving businesses may handle an assistant to help with some or all of these responsibilities, leaving them with more time to interact with clients, conduct showings, and more.
Working with Clients
A real estate agent will also spend significant time interacting with clients, whether that's over the phone, through email, or in person. That time might be spent viewing a home, photographing a property, hosting an open house, and meeting with a buyer or seller during closings. While much of this work takes place during normal business hours, it's also common for an agent to work in the evenings and on weekends, especially when leading up to a closing.
>> Related Read: How to Get More Real Estate Referrals: A Guide
What Is the Commission for Realtors?
Realtors earn their income through commissions on the homes that they buy and sell. Industry-standard commission rates used to be 6%, but today's commission rates actually range from 4.45 to 6.34%. Such rates are averages, so it's possible for rates to be higher or lower than those figures.
Average commission rates can also vary by state. For example, as of June 2022, the average listing agent commission in Ohio was 3.19%, but in the District of Columbia, it was 2.47%. This variation in rates reflects the varying real estate markets that you will find in different states.
Remember, too, that real estate agents often split these fees with their broker, as well as with the buyer's agent. A broker may take 40 to 50% of the commission fee.
The real estate market also impacts commission rates. In hot markets, commission rates often drop as more agents compete for fewer in-demand home sale listings. However, home sale prices also climb in these markets, which often makes up for the difference in commission rates.
How a Realtor's Experience Adds Up
A real estate agent's experience will also affect their average home sales. An agent who is new to the market will be building their networks from the ground up, and they won't have a large portfolio of successful sales and referrals to help them secure new clients. They may also face steep competition since the United States is home to more than 3 million active real estate licensees and 1.6 million members of the National Association of Realtors.
However, an agent who has spent years building their career and who has proven their skills in selling homes is more likely to be able to bring on new clients and potentially sell more homes. That experience is compelling to homeowners since it indicates that an agent will be more likely to quickly sell their home for a good price.
>> Related Read: Understanding the Lender-Realtor Relationship
How to Deal with First-Year Realtor Roadblocks 
Your first year as a real estate agent will be full of challenges. Full-time real estate agents without a year of experience make $15,000 a year, and 80 to 90% of new agents do not make it into the third year of their career.
But there are ways to increase your chances of success, especially as you are working to gain valuable experience. Start by joining a brokerage or firm that is a good gift for your overall career goals, since the firm will be a valuable source of experience. It can also be helpful to find a mentor who can help to guide you through the first few years of your career.
Taking the time to develop a business plan can help you to set goals and actionable steps to build your experience. It's also important to consider which niche might be right for you to explore.
How a Realtor's Network Adds Up
A well-established network can make a major difference in how many homes a real estate agent is able to sell each year. Today's market is full of potential, and a network can help you to find those homes that are just about to go up for sale.
While the early years as a real estate agent can be tough, Guidance Residential's sister company, Guidance Home Services is a network for real estate agents that connects you to real consumers who are pre-approved for home financing, removing many of the client acquisition difficulties you might face. Join the Guidance Home Services network today.
Get Pre-Approved Referrals