7 Tips on How to Get Clients in Real Estate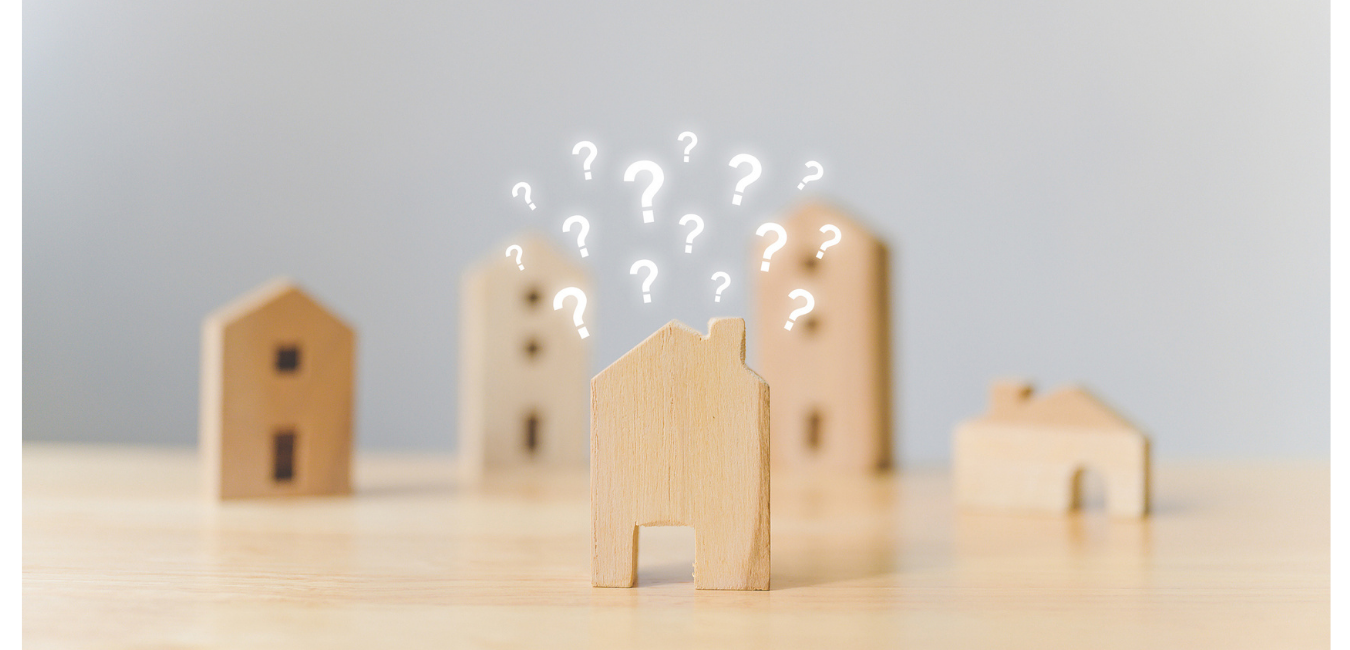 Your success as a real estate agent starts with knowing how to attract clients. Keeping the business running requires a consistent flow of new real estate clients to your database. You won't be able to sit in your office and just wait for leads to come.
While you may have tried methods like tapping into your sphere of influence, there are more ways to attract real estate clients. Since your search needs to be a daily activity, below are some ideas to change it up and start thinking creatively about finding your new clients.
What Home Buyers Want in a Real Estate Agent
Many potential home buyers opt to partner with a real estate agent in the home buying process to guide them through each step. Whether you are working with first-time homebuyers to those who are purchasing their second, third, or fourth property, these are the skills you as the real estate agent should be ready to exhibit or work towards developing:
Tech savviness
Negotiation
Knowledge of the local area
Communication skills
Honesty and trustworthiness
What Home Sellers Want in a Real Estate Agent
When homeowners look to sell their homes with a real estate agent, they also have expectations. Stay above the competition and keep up with and understand their wants and needs by working on the following skills.
Proper pricing of home
Neighborhood reputation
Negotiation
Marketing skills
Tech savviness
Staging creativity
How to Get Clients in Real Estate: 7 Tips
Whether you're a new real estate agent or a seasoned professional in the real estate industry, successful real estate agents actively search for and nurture their database of clients. Doing this starts with generating leads and finding those real estate clients.
We've listed these seven tips to get you started with finding your new clients.
1. Build Authentic Relationships
Building relationships in all areas of life takes work, but the rewards are long-lasting. When it comes to your real estate relationships, find ways you can bring value. Instead of outright asking for leads, start with asking the person how their job or business is doing. Send them resources or a connection you have that may benefit them. You will know when the timing is right and you've built trust to ask for a referral.
2. Leverage Existing Connections
Make a list of every person you know, including every possible place you interact with people. Start with those close to you like your family and friends, then think about all the people you encounter in your daily routine. Maybe it's the barista at your local coffee shop or even that parent you just say hello to every morning at your child's school drop-off. The connections you already have, and the briefest interactions you have with others routinely can be major opportunities to tap into their networks.
3. Maximize Your Digital Presence
Setting up a social media account and your real estate website are good steps toward having a digital presence. But taking it to the next level requires creating exceptional, eye-catching content. Consider recording an introductory video to introduce yourself so potential clients can get a feel of your personality, what you have to offer, and what you're passionate about. Get your email list going and send weekly email newsletters to stay top of mind and share neighborhood news and home inspiration tips to existing clients and potential clients alike.
4. Get Involved in Your Community in New Ways
Volunteering is a rewarding and great way to get involved in your community through your local community centers, library, schools, or animal shelters. While meeting pressing needs, you'll also get to know people living in the area and have a chance to build a good reputation. If you don't have time, you can also sponsor a local nonprofit organization's event monetarily. Get your name out by having your logo potentially at their booth or brochures.
5. Show Rental Properties
When business is slow, or if you're new to real estate, don't sleep on showing rental properties. This is not only a way to keep business running by making some money, but an opportunity to develop relationships with property owners who may look to you to find renters, or to sell their home in the future. Other agents at your brokerage may not have time for rentals, so offer to help them show or host rental open houses. The commission for lease signings may be lower than a purchase or sale, but the relationships you build along the way will be priceless.
6. Find Your Real Estate Niche (and Own It)
Don't just be known as a real estate agent, become an expert real estate agent in a niche. Be the expert people think of when they think of wanting to purchase a new development or a vacation home, for example. A niche like luxury, apartments, vacation homes, environmentally friendly, commercial, or working with international buyers, investors, first-time homebuyers can set you apart from your competitors. Think about the groups that you naturally lean towards and enjoy working with. To further enhance your expertise, earn a professional designation in your niche.
7. Know Where to Find Clients for Real Estate
Your database is the lifeblood of your real estate business. Have you thought about the ways you're currently attracting real estate clients? Is it time to give your methods a refresh for new leads?
Knowing where to find the right clients that you want to work with is key. While you'll want to consistently ask for referrals from past clients and friends and family, here are some additional creative ideas to help you find new potential clients.
Open Houses
Hosting open houses is more than just a time to show off a property. Each visitor, even if they don't end up purchasing that specific property you're showing, is a potential client. From greeting all the way until saying goodbye, you have a chance to show you're a real estate agent they can work with for other properties. Be friendly, exhibit your expertise, ask the right questions to find out their preferences and be sure to get their contact information and follow up.
County Public Records
If you have access to your county's public records, consider digging into it to find files for divorce. Many couples may be looking to sell their home during this time, becoming a potential client you can work with. However, remember that these divorce leads are couples who are going through tough times. You may need to do separate meetings for everything from the listing agreement to closing and work with empathy throughout the process.
FSBO Listings
When homeowners decide to go the for sale by owner (FSBO) route, they put their contact information out for potential homebuyers to contact them directly. That means you also will have their contact information. Now, it's a matter of turning those FSBO prospects into clients. Convincing these sellers to use your services will require you to show them where you fit in. Most FSBO transactions fail because of a homeowner's pricing or marketing. So show them you can be of service by evaluating the price they should be listing it for, presenting them with your connections to attorneys or home inspectors, or showing off your staging and marketing skills.
Social Media
Posting content on social media is one opportunity for potential real estate clients to get to know you. It's also a platform for you to share information that will be valuable to them and give a positive impression of your services. Plus, prospective clients can contact you directly, so make sure your contact information is easy to find. It's worth the time it takes to build your presence online with social media posts that develop your name recognition. Get creative and let your personality show through in your material.
Friends and Family
Your friends and family can often be your first source of business. But do most of them even know you're in real estate? If you haven't already, inform them that you're in the industry. If you feel uneasy about telling them and don't want to sound salesy, keep in mind that you're offering services and get creative in the way you remind them. For example, if you're excited that a client purchased or sold a home in your friend or family member's neighborhood, tell them you'd like to introduce them to their new neighbors.
Show Up In Person
Keep an eye out for local events that you can attend and meet potential new real estate clients. Some events you can attend in your professional capacity. But don't underestimate simply frequenting local businesses like restaurants and coffee shops. Get to know employees, business owners, and customers alike. This approach takes time, but those connections can be invaluable.
Real Estate Directories
Think about the website you would use to start your real estate search. There are sites like Realtor.com, Zillow, or Yelp. These directories have free tools where agents can make a profile page that customers can look to for reviews and a record of the agent's past sales. Your contact information is also available for potential clients to see on these profiles, becoming another source for finding leads.
Real Estate Referral Companies and Networks
Real estate referral services are a convenient way to find more real estate clients. A real estate referral company finds quality leads through advertising and other means to pass on to real estate agents. Agents typically pay an upfront fee or give a percentage of their commission back to the referring company.
Real estate professionals often provide referrals to other real estate agents on a reciprocal basis, directing clients to associates in different parts of the region or country, or specializing in different niches. But a referral company allows you to receive a steady stream of referrals without requiring you to reciprocate. Then you can focus your time and energy on your new clients and on turning those leads into sales. And by investing in expending your client network early, you can enjoy more word-of-mouth referrals from those clients for years to come.
How to choose a referral service
When considering a referral service, the obvious factors to consider include cost and track record. Several pricing structures exist; some services charge a monthly or annual fee, while others charge a fee or a percentage on commission only after a sale is closed. A low price is no bargain, however, if the track record isn't there. Check whether the company's real estate leads are ready to buy and ideally pre-approved. Check reviews and data before making a decision.
Also consider exactly what the company provides. Does it provide a dashboard or app where you can manage your leads? Does it offer expertise in a particular niche that can help you expand your network in new directions?
Guidance Home Services
Guidance Residential's sister company, Guidance Home Services, provides a direct connection to thousands of Guidance Residential buyers — an underserved and growing niche market of interested home buyers. Real estate agents are matched with pre-qualified and pre-approved leads in their area. The company charges no monthly or annual fees — only a fee after the sale is closed. And an updated app provides a convenient way to manage leads and streamline communications.
Building a Thriving Real Estate Career
With careful consideration of where to focus your time and energy, you can build a successful real estate marketing strategy. Know what buyers in your local real estate market want, build relationships and connections, and be creative and strategic in generating real estate leads. With these tips in mind, you can be on your way to a successful real estate business.
Learn more about the Guidance Home Services real estate referral network and join today.
Originally published on February 12, 2021. Updated in September 2023.
Get Pre-Approved Referrals