How to Stay Top of Mind with Real Estate Clients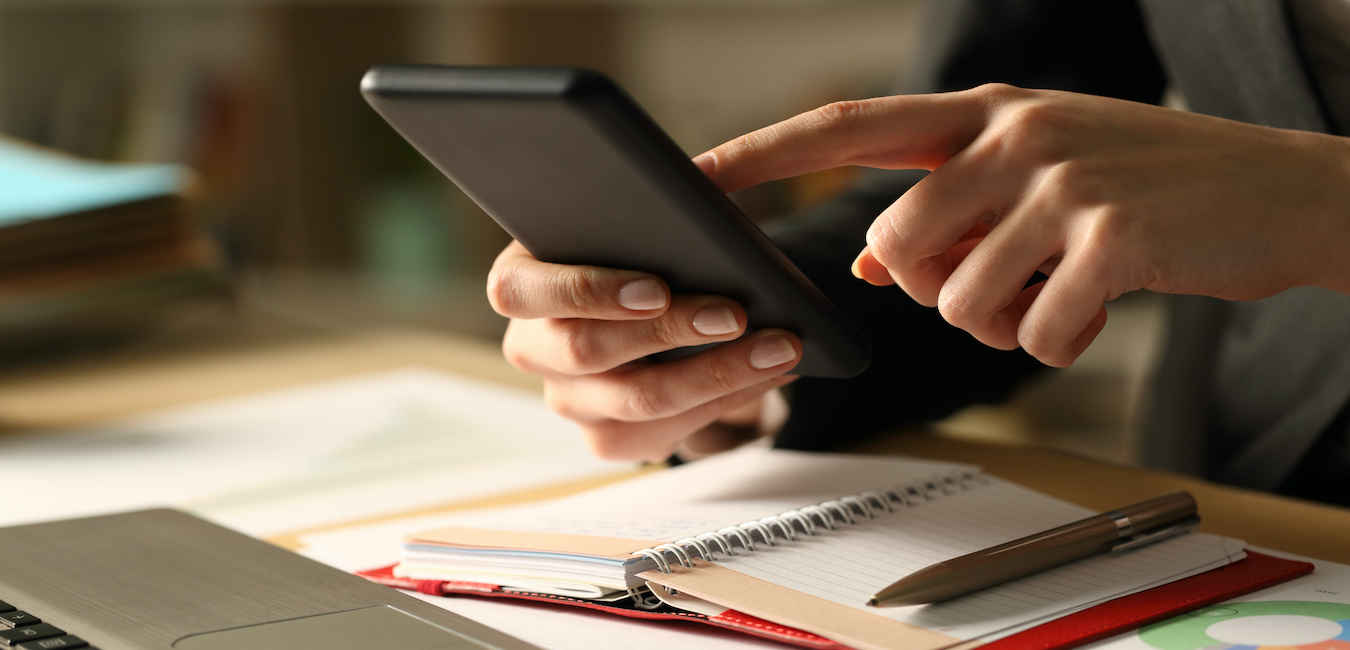 If you've helped a real estate client purchase or sell a home, how do you ensure they think of you immediately when it comes time to make their next move? What about being the first real estate agent they think of when they need to refer someone? Thinking about how to stay top of mind with real estate clients should be part of your yearly business plan. But it's not too late to start any time of the year.
Getting clients in real estate takes effort. It's all about giving value to others while communicating your knowledge and expertise effectively to set yourself apart from other real estate agents. Here we provide creative ways to stay top of mind with real estate clients to get you thinking.
5 Ways to Set Yourself Apart in Real Estate (and Stay Top of Mind with Clients)
1. Own your brand
If you ask anyone if they know a real estate agent, they'll likely be able to name a few. Those among the list may even be close friends and family members. So how do you set yourself apart from all the others on their list? This is why real estate branding is so important. With a strong brand, you can stand out among the crowd of real estate agents.
Have a brainstorming session with a few people you know well. Come up with a mission statement, logo, and the colors you'll use for all of your promotional material and online presence. Take it a step further by finding a niche you want to be known for and learn everything you can about it to become the expert.
2. Provide thought leadership
If you've just met someone for the first time who is only in the thinking stages of purchasing or selling their home, adding those potential clients to your regular lists and bombarding them with random emails, texts, and phone calls every week or so may feel intrusive. There's a high chance your messages will go to spam, ending any chances of working together. Instead, think about how you can be of value by providing thought leadership.
Some ideas include starting a blog or podcast talking about the local real estate market. Or, look for publications you can write for and have your byline in and send this to your potential client. Share content you create with potential clients to educate and check in on them instead of standard texts, phone calls, and emails that end up in junk mail.
3. Keep good track of your clients
As a real estate agent, you're talking to people all day long. One of the habits of successful real estate agents is networking and continually looking for people to talk to no matter where you are as part of your daily routine. With all these people you talk to, how do you keep track? You want to be organized and keep track of all of your leads and clients.
This way, when it comes time to reconnect with them, you know exactly who you need to reach out to. At first, it may be a matter of trial and error as you find which method works best for you. Try using something as simple as a spreadsheet, have an assistant keep a record, or invest in a Customer Relationship Management (CRM) software.
4. Stay in touch with your clients
After you've helped a client purchase a home or sell their home, is the closing table the last place you see and talk to them? Staying in touch with your clients on occasion will make it less awkward when it comes time to ask for referrals.
Do this by scheduling casual client phone calls quarterly to catch up and see how they are doing. During these calls, only ask for referrals if it comes up naturally in the conversation. And take notes and listen well during these calls. You may pick up on clues that you can use to send occasional gifts that they'd appreciate, keeping you top of mind. Or maybe your client looking for a tutor or contractor in the area. When you come across someone offering the services they are looking for, this is a chance for you to send a message over and stay in touch.
5. Reconnect with past clients
You've already been a big part of your client's lives. Selling or purchasing a home is a major life event. Throughout the process, maybe you've started to form a friendship with your clients. If this is the case, you can give them a quick call from time to time to inform them of local events that are happening. Check if they'll be there so you can say hello in person. You don't need to contact them all the time.
The best way to connect without annoying them is by reaching out with something of value. Take it online and send a real estate newsletter on a regular basis, like every other Friday, so they can expect it. Reconnect with past clients by letting them know when a unit is for sale in the apartment building they're living in, or when there's a home for sale on their street or neighborhood. Keep this as a regular part of your yearly business plan to continue relationships.
5 Unique Real Estate Marketing Ideas to Keep You Top of Mind with Clients
1. Commemorate special occasions
A typical holiday card is expected. So how do you stand out from the crowd? Why not send cards or small gifts for everything from birthdays, wedding anniversaries, and new babies to graduations, home-buying anniversaries, and even new pets?
Take it a step further and acknowledge one-offs like bucket-list trips or marathon-training milestones can help you stay top of mind while showing clients you're invested in the relationship and their personal success.
2. Capitalize on holidays, even those less popular or mainstream, to reach out
Did you know national holidays like National Dog Day and National Chocolate Chip Cookie Day exists? Some of these holidays are official, and others are non-official. Either way, these dates give you an opportunity to contact your clients to be kept top of mind.
For holidays like National Dog Day, send their pet a box of treats or a new toy. And for National Chocolate Chip Cookie Day, send or hand-deliver a box of cookies for them to enjoy.
3. Get involved in your local community
Although nowadays your clients are likely spending a lot of time communicating online, there are opportunities to take your real estate marketing offline. Build face-to-face relationships by attending local events and meet-ups in your community. Find out what's available and attended by many, like volunteering with groups that clean up your neighborhood, or being a regular in a walking or running group.
Get to know local small business owners and partner with them by working out a deal to put your information on their doors or bulletins. Your past clients may run into these and remember you. In doing this, you're also able to get your branding out there, plus build a relationship with the business owner.
4. Showcase your local knowledge in fun and engaging ways
As a real estate agent, your clients look to you as the local expert. This can go beyond houses. Your area of expertise as a local may also comprise restaurants, cafes, boutique shops, movie theaters, and other small businesses. Create a blog or video series highlighting the places to eat, an itinerary for what to do over the weekend, and other things locals do in the area to show your local knowledge.
And if you have a website, you can make showing your knowledge fun by posting a quiz about your neighborhood. Ask questions to find out how much your quiz taker knows about the area—are there famous people who live or have lived in the community? Are there historic buildings? Before getting the results, ask them to input their name and email address to also enter in for a prize. Plus, you'll have received a lead.
5. Embrace your niche community online
While you are involved in contracts, reading appraisals and reports, reaching deadlines, prospecting, and meeting client's expectations, it's ok to have a little fun and laugh along the way. When it comes to posting content on social media, it doesn't always have to be serious business-related posts. Add some humor to include trending memes that are appropriate for all audiences.
Imagine a past client calling you because they saw one of your funny posts that made their day. Try joining websites with niche groups like Reddit or Facebook groups where people post questions and look for advice. Share your expertise in these groups and you may even get the opportunity to work with them in the future.
Conclusion: Add Value to Stay Top of Mind with Real Estate Clients
Staying top of mind with real estate clients is more than adding an email address or phone number to your automated email and text campaigns. It's even more than sending the occasional holiday card. Adding value to your communication, no matter which platform or method you use will help you stand out among other real estate agents. Become the go-to expert that clients look to for referrals and for all their real estate needs for years to come.
As a real estate agent with Guidance Home Services, we not only connect you with new pre-approved homebuyers but also help those agents add value for their existing clients.
Learn more about the Guidance Home Services real estate network.
Get Pre-Approved Referrals