Which Real Estate Company Has the Best Commission Split?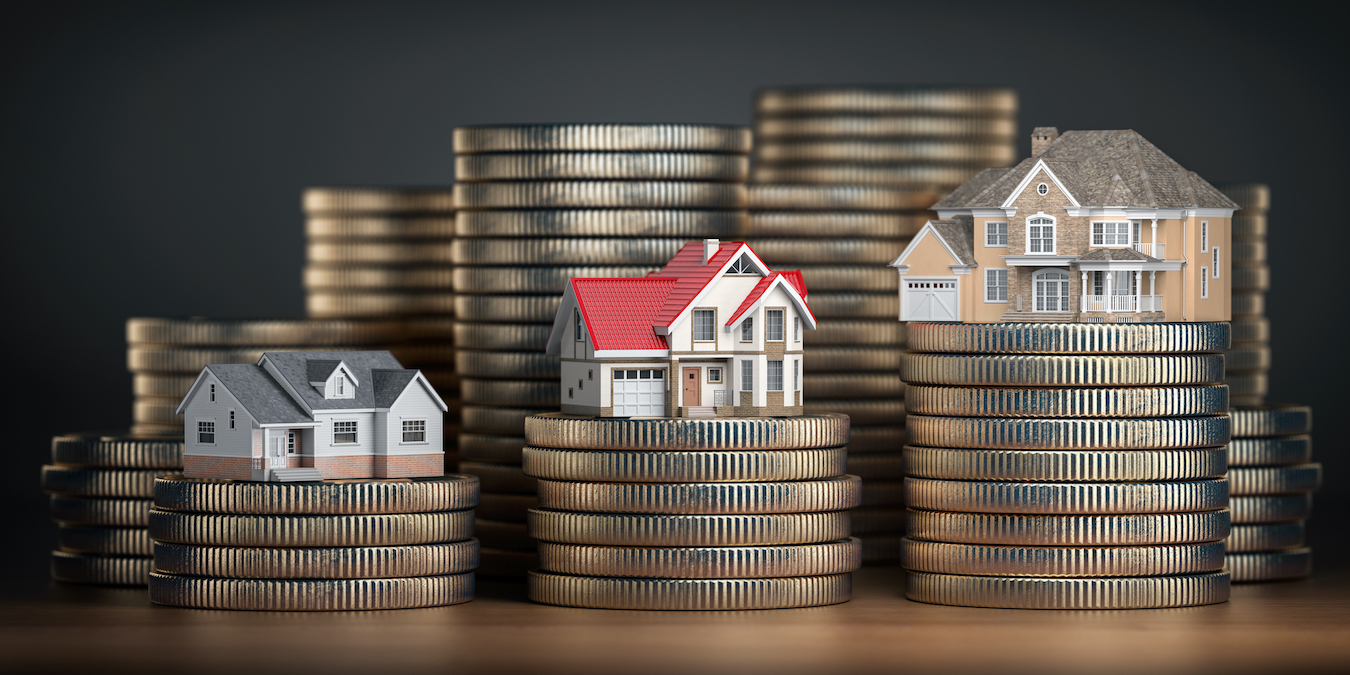 If you're a real estate agent, then you know the commission split is one of the most important factors to consider when choosing a real estate company.
Of course, it's not the only factor—as the current industry trends towards lower commission rates, you'll also want to ensure that you choose a real estate company that gives you all the tools you need to be successful in your business.
With so many different options out there, it can be hard to know which company is really offering the best commission split. That's why we've done the research for you and put together a list of the best real estate companies no matter where you are in your career.
How Real Estate Commissions Work 
Before we get into the real estate brokerage fees comparison, it's important to understand how real estate commissions work.
In most cases, when a home is sold, the seller will agree to pay a commission to their real estate agent. This commission is then split between the buyer's agent and the listing agent, with each agent typically receiving 50 percent of the total commission.
The cut that the buyer's agent and listing agent get will then be split further—this is the commission split we're talking about in this post. If, for example, you help a client purchase a home for $400,000 with a five percent commission rate, half of that will net you $10,000. If you split commissions 50/50 with your broker, you'll end up with $5,000.
Of course, the exact commission split will vary from company to company. In some cases, agents may give up a larger portion of their commission in order to receive additional benefits, such as higher leads or more support from their broker, which may be attractive to newer real estate agents who are still working to build their businesses.
That's why it's so important to do a real estate broker commission split comparison when choosing a real estate company. An unfavorable commission split can leave you struggling to make ends meet, while the right one can help you earn a comfortable living.
(New to the industry? These quick real estate statistics can help.)
Fee-Based Real Estate Companies 
Some real estate companies have started charging their agents a monthly fee instead of taking a percentage of their commissions. Depending on the real estate company, agents may pay a few hundred dollars a month, or an annual fee of a few thousand dollars.
While this might sound like a bad deal at first, it can actually be a very good option for experienced agents who close a lot of deals. With this monthly fee, you're not giving up a percentage of your commission on each deal. So, if you're closing several deals per month, you can actually end up saving money in the long run.
Of course, this option is not right for everyone. If you're just starting out, working in real estate part-time, or only closing a few deals per month, then you'll likely be better off with a traditional commission split. Fee-based companies tend to offer less support and training, too, which is important to consider for new agents.
That said, if you're an experienced agent who is closing several deals per month, a monthly fee could be an excellent opportunity for you to increase your income.
Graduated Commissions 
Another option to consider is a graduated commission system. With this type of system, new agents start out with a lower commission split, but then receive a higher split after they close a certain number of deals.
This can be a very good option for new agents who are just starting out and trying to build their businesses or those who work part-time. You won't have to worry about paying a monthly or annual fee that you might not recoup, and many real estate companies that offer graduated commissions offer more support and training to newer agents.
Of course, once you reach the higher tier of the graduated commission system, you'll likely be giving up a larger percentage of your commission than you would with other types of commission splits. For very high producers, even the most favorable split in a graduated system may not compare to what could be made in a fee-based arrangement. There is much more competition in the real estate brokerage industry for high-performing agents, so you'll want to leverage that when finding a brokerage. 
What Is a Commission Cap and Why Does It Matter?  
In addition to doing a real estate commission split comparison, another important factor to consider is the commission cap.
Now, if you've been in sales before, seeing the term "commission cap" may send up immediate red flags. In real estate, a commission cap is a good thing!
In sales, a commission cap typically means a cap on how much a salesperson can earn in commissions. When it comes to real estate, the commission cap is the maximum amount of money that an agent pays their brokerage—either per sale or in a calendar year.
In other words, you want a commission cap because it means you'll pay less to your real estate company. But you'll also want to pay careful attention to how the commissions are structured pre- and post-cap.
Pre-Cap Commission Structure 
By pre-cap commission structure, we simply mean how commissions are split before you reach your cap.
As an example, we'll discuss Keller Williams. With their system, agents have a 64/30/6 split, with 64 percent going to the agent, 30 percent going to the office (also known as the market center), and 6 percent for the franchise fee. 
If you are a new real estate agent or work part-time in the business, you'll want to pay more attention to the pre-cap commission structure of any company you're considering. More experienced agents and high producers will be much more interested in the commission split after they reach their cap.
Post-Cap Commission Structure 
The post-cap commission structure refers to the commission split an agent receives after they've reached the cap of what they need to pay their brokerage.
Returning to our example of Keller Williams, the franchise fee there is capped at $3,000, and the brokerage fee is capped based on the median home price in the area. After selling 8 to 10 houses in a year, an agent can keep 100 percent of their commission.
In simpler terms, the post-cap split is 100/0. Of course, that's only until the next year, when the agent must return to the 64/30/6 pre-cap commission structure until hitting the cap again.
Which Real Estate Company Is Best For You? 
Now that you know more about commission splits and caps, it's time to choose the right real estate company for you. Commission is certainly important, but you'll also want to consider the company's training and support, marketing resources, and technology, and make sure that the company is a good fit for your personality and work style.
Best For New Agents: Keller Williams 
We've mentioned Keller Williams above for their favorable commission split, but they're also an excellent choice for brand new agents because of the ample in-person training they offer. Keller Williams is a well-known name in the industry, and you'll be able to reap the benefits of working with an established brokerage that has a track record of success.
Training 
Keller Williams provides a training program called BOLD that teaches new agents how to build their real estate businesses. They also offer Keller Williams University, an online professional development platform where agents can stream courses on a variety of topics.
Support 
Keller Williams provides its agents with a great deal of support, emphasizing teamwork and cultivating a relationship between agent and brokerage. This is a real estate company that's invested in the success of each of their agents.
Company Compensation 
Keller Williams has a 64/30/6 split until you reach their commission cap. Once the annual cap is met, you'll be able to keep 100 percent of your commissions until the next year. Keller Williams also offers profit-sharing plans in each local office.
Best For Part-Time Agents: eXp Realty 
If you're a part-time agent, eXp is a great company to consider. They offer a more favorable commission split than many other companies at 80 percent, so you can keep more of your commissions even if you only do real estate as a side gig. It operates as a cloud-based program, which means you can run your real estate business 100 percent online.
Training 
eXp offers extensive training for real estate agents through their cloud-based platform. They have an extensive training program that covers everything from the basics of real estate to more advanced topics to help you grow your business.
Support 
You'll have no shortage of tutorials and training with eXp, but if you're looking for in-person support, you're out of luck—everything is digital here. That said, part-time agents may appreciate not being expected to go to meetings and other office get-togethers.
Company Compensation 
Your primary means of compensation with eXp is the 80 percent commission split, but there are other ways you can make money when you're an eXp agent. There are revenue sharing options for agents who want to invest in eXp stock, and you can also earn a fee via referring new agents.
Best For Luxury Agents 
Sotheby's is practically synonymous with luxury, so it's no surprise that it ranks as one of the best options for luxury agents. Not only do they have instant name recognition thanks to their connection to Sotheby's Auction House, they also offer excellent resources for their agents. 
Sotheby's International Realty is a large company with franchise locations all over the world, and it's known for its innovation in offering high-definition virtual walkthroughs.
Training 
Sotheby's is the best fit for experienced luxury agents. Each office sets its own policies and offers its own training program, so the amount of training you'll receive depends on the office you're working with.
Support 
The amount of support you'll receive depends on your location, but the main draw for Sotheby's is the prestige of the brand. Agents signing with Sotheby's do so for the ability to attract high-end clients through the brand's exceptional digital marketing and networking.
Company Compensation 
Sotheby's does not offer a fixed commission split; each office operates independently and sets their own commission split. It also has a cap system that varies from one office to the next.
Best For Commercial Agents 
There's a lot to consider when choosing the right commercial brokerage firm. Are you interested in a certain type of asset class, like residential units or hotels? Do you want to work for a large, established firm with high sales volume, or a smaller brokerage company that allows you to work more nimbly?
If you're simply looking for a solid commercial real estate company that works with a wide range of asset classes, CBRE Group is often regarded as one of the best. And it's certainly the largest, both in terms of transaction volume and with over 90,000 employees around the globe.
Training 
CBRE is known for its emphasis on training and education for new agents, as well as its continuing education for experienced agents who want to stay up-to-date on the latest market trends and technologies.
Support 
The benefit of working with such a large real estate company is the amount of support you'll receive. There's no shortage of mentorship opportunities and you'll have all the tools you need for success.
Company Compensation 
Different roles at CBRE pay differently, with some offering a salary to start and switching to 100 percent commission, others offering a base salary and commissions, and so on.
The Bottom Line 
The best way to find the right real estate company is to talk to a few different agencies and see which one is the best fit for you. Take your time, ask plenty of questions, and consult with other agents to get the inside scoop. 
No matter which agency you join, Guidance Home Services can help set you up for success by connecting you with our network of buyers and sellers. It's a great way to build your business—and there's no cost to join. 
Join the Guidance Home Services network to get connected with thousands of buyer and seller referrals without paying an annual fee.
Originally published February 2020, updated December 2022. 
Get Pre-Approved Referrals