Real Estate Branding: Ideas for Agents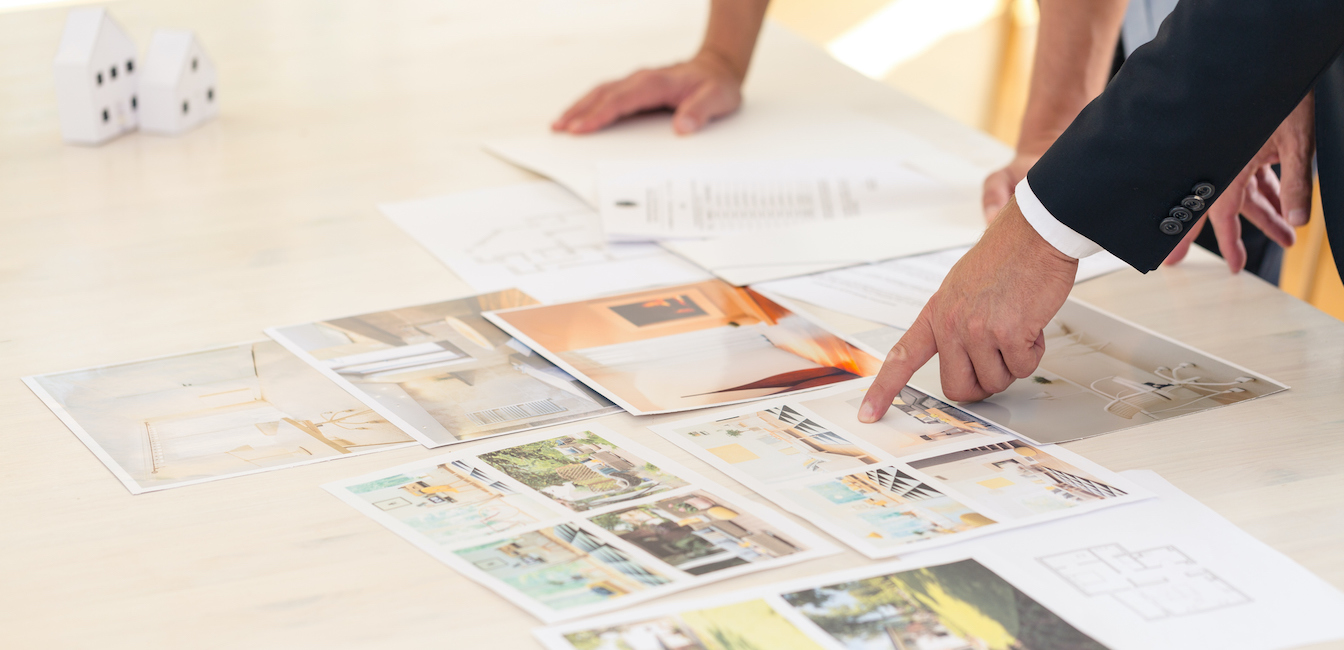 As a real estate agent, your schedule is busy. Between finding ways to get more buyer and seller referrals, hosting open houses, and consistently staying top of mind with real estate clients, have you taken a step back to evaluate your real estate branding? 
Real estate isn't an easy business to embark on. And as you most likely already know, there is lots of competition. Your brand helps differentiate yourself and solidify your place in the real estate world. But especially if you're new to real estate, it may be difficult to envision what that place is. That's why we've come up with a few ideas to get you started on thinking about your brand.
Real Estate Branding Ideas: Top 5 Areas of Focus
If you're new to real estate or looking to update your real estate brand, branding goes beyond a perfect real estate agent headshot. There are five areas of focus to consider and get you started with real estate rebranding. Each will need a lot of thought, may require a bit of trial and error, and lots of feedback from friends, family, and other agents who are willing to help with their input. But don't let this multi-step process stop you from taking the first step.
Even before getting to all of this, you'll want to understand the basics of branding then write down your goals into an actionable timeline. This way you can make sure you stay on track and achieve each task in a realistic timeframe. Leave enough time in between each task for writing down the idea, making edits, and getting feedback and input from external sources. In addition, you may also want to hire the necessary vendors and third-party companies to help you create and implement each area of focus into your marketing plan.  
1. Real Estate Brand Positioning
Combining two elements, a message, and creativity, are what creates an effective real estate brand. We'll get started with the messaging aspect by finding your positioning or niche. What can you focus on that will separate you from other real estate agents? For example, you might specialize in historic properties, or work with first-time homebuyers. Think about your past deals and find patterns in the transactions you enjoyed doing the most. If you notice that you really liked working with retirees who are downsizing or homebuyers who are relocating from other states, you may have found your positioning.
2. Real Estate Brand Name
Next, you may also want to consider a brand name to create a brand identity. This can go across your website URL, social media platforms, email signature, and all of your marketing material. To choose a name, think about something short and catchy, easy to spell and pronounce, memorable, and may have a geographic tie-in. However, don't forget to search the name you decide on online just in case it's already used by someone else. And speak it out loud too and make sure it sounds professional and impactful.
3. Real Estate Brand Story
Facts and figures may cause intrigue, but stories can speak to your client and leave a lasting impression. Your potential clients may be drawn to you based on your story of why you started in real estate, who you are as a person, and what motivates you to be in the business.
Your story should also tie in a problem and a solution you came up with that you are now using to serve your clients. This can cause someone reading it to identify with the story. Also, sharing a consistent story on your website, when you meet with your clients, and across all forms of marketing is a great way for them to get to know you and what you stand for.
4. Real Estate Branding Slogans
You may recognize your favorite brands based on a few words alone. This is the impact that a slogan can have. Your real estate business should also have a slogan to solidify your brand and communicate to potential clients what you stand for. When coming up with your slogan, you'll want to find a balance between making it memorable but beneficial for your brand. While a fun alliteration of words may sound cool, it may not serve your brand well. So, consider your audience, keep it short, and make sure to ask for feedback to come up with one that clicks.
5. Real Estate Branding Design
When it comes to design, your logo is the face of your brand. One glance at a logo can invoke emotions and how people see your brand. It's effective to stay consistent throughout every platform and advertising material you put out. This could be anything from digital content, like social media or email newsletters for effective online marketing to print material, like your listing presentation slideshow or open house informational sheets. This way, anytime a potential client sees your logo, they'll immediately know that it's tied to your brand.
Opportunity Knocks: Your Personal Brand + Our Brokerage
Guidance Residential's sister company, Guidance Home Services partners with local real estate agents to connect pre-approved buyers through a real estate referral network.
As the #1 U.S. Islamic Home Financing Provider, we offer you the opportunity to increase your business by tapping into a growing and underserved niche market. With no sign-up fees, concierge team support, and real-time delivery, Guidance Home Services may be the next step to take to grow your real estate business.
Learn more about the Guidance Home Services network now.
Get Pre-Approved Referrals