Real Estate Niches: What's Lucrative & How to Find Yours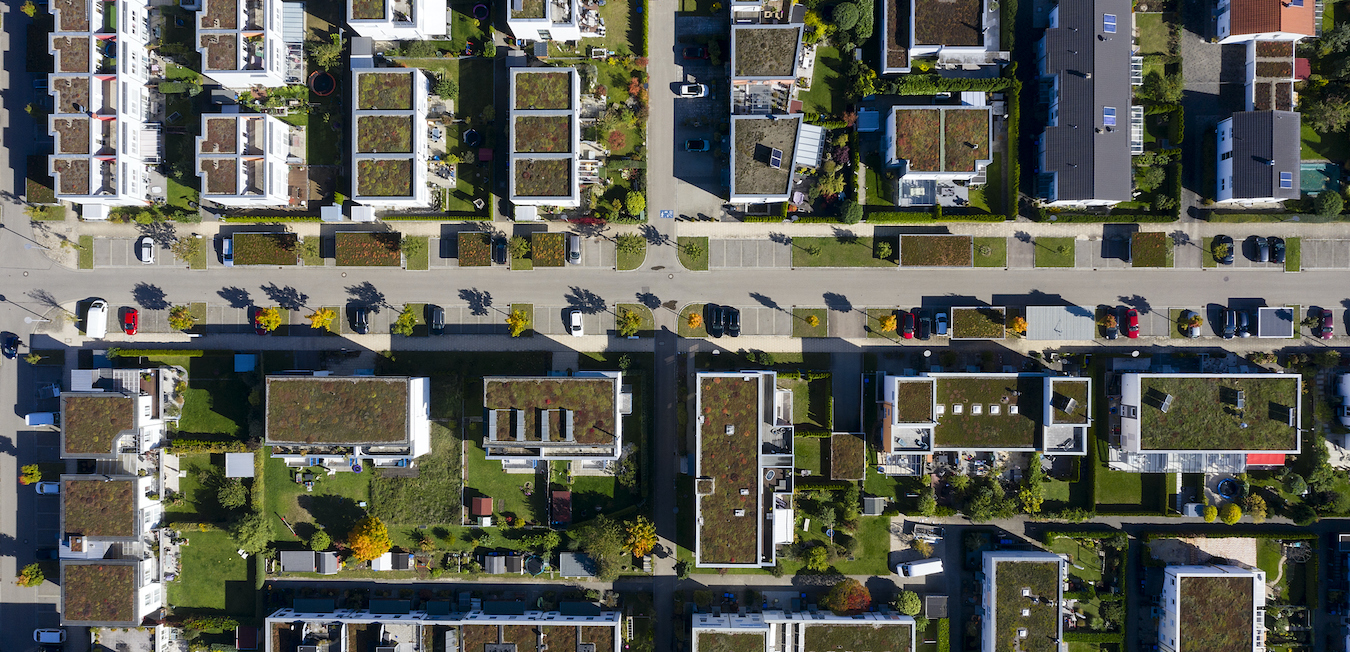 When you started your real estate career, chances were that you worked with a broad variety of clients and aided in the buying and selling of many different types of properties. But as you establish yourself as a real estate professional, making a deliberate decision to niche down can help to bring your career to a whole new level.
Why You Should Niche Down in Real Estate
Finding a real estate niche might seem like you're limiting your business, but in fact, the niche will help to establish you as an expert in a certain field. When you operate a niche real estate business, you can more easily attract clients who are looking for your specialized knowledge, experience, and service. Whether you decide to focus on luxury real estate, rural farm properties, oceanfront homes, or another specialty, the decision to niche down can be an excellent marketing and positioning strategy.  
Niching Sets You Apart From Your Competition
Selecting a real estate niche and marketing yourself as a specialist sets your business apart from the competition. Suddenly, you are no longer one of thousands of local real estate agents who might sell a handful of these specialty property types. Instead, you are the go-to local agent for that specific property type, and that can help to attract the right clients.
Selective buyers prefer agents who have expertise in the particular type of home that they're looking for. For example, a buyer eyeing local oceanfront properties stands to benefit from working with a niche real estate business that specializes in those properties. A real estate agent with that niche focus will know the ins and outs that come with buying and selling those specialty properties, and they can guide the buyers through the process, whether that's determining the right questions to ask during a viewing or planning for flood insurance that the oceanfront property will need.
A real estate agent who works in a certain niche will also have a network that can benefit buyers and sellers. When a real estate agent is known for working with oceanfront properties, chances are they're aware of nearly all of the oceanfront listings, including those that haven't yet hit the market, thanks to their connections with other professionals. Such a network may help buyers to find their dream property more easily and more quickly than they would when working with a real estate agent who doesn't specialize in that niche.
Your Real Estate Marketing Becomes a Piece of Cake
Niche marketing real estate businesses is also far easier than marketing a general real estate business is. That's because, with different niches, you can use keywords that don't really work for more broadly focused real estate agents and businesses. And that gives you a distinct advantage when it comes to search engine optimization (SEO) for your website.  
Let's say that you have a business in Reston, Virginia, and you decide to specialize in luxury homes. You can incorporate long-tail keywords into your website, like "luxury real estate in Reston, Virginia," "Reston, Virginia luxury homes," "luxury homes for sale in Reston, Virginia," and more. By identifying the phrases that buyers are most likely to search when looking for their next home, you can ensure that your real estate business is among the top search results.
Chances are there is plenty of competition for general keyword phrases, like "homes for sale in Reston, Virginia." But when you niche down, you can focus on those more unique keywords and keyword phrases that are specific to the niche. Your marketing instantly becomes easier, and you're likely to see better results from your SEO efforts.
Keep in mind that you will still need to optimize your website well for this strategy to be effective. If you're unfamiliar with SEO best practices, then it may pay off to hire a professional to help you. But niching down will make the job easier for an SEO specialist, and you're likely to see better results from your investment.  
How to Find Your Niche in Real Estate
It's evident that finding a real estate niche is a valuable strategy, but it's also important to find a niche that is the right fit for you. That niche might not be one of the most lucrative real estate niches, but it's important that it's a niche that you're personally invested in and that you enjoy working with. Examining the current real estate trends can help you to determine which niches are most promising and which ones you may want to consider.
Luckily, with so many different niches in real estate, you will have plenty of options to choose from. Asking yourself the following questions can help you to narrow down your choices.
How much money do you want to make?
The niche that you choose will need to meet your income goals. If average sales prices are low, the market is small, and demand is limited, a niche may not be the right fit if you have larger income goals.
What's the average sales price?
Consider the average price that properties within your niche tend to sell at. Think about whether that is a price point that is desirable for you, and think about how many properties you will have to sell to meet your income goals.
What's the market turnover rate?
Choosing a niche with a higher market turnover rate, where properties are frequently bought and sold, means that there will be more opportunity for you to make money. A niche with a lower turnover rate can still be profitable, but those properties will need to sell at higher prices for you to generate significant income since fewer sales will take place each year.  
How big is the niche?
It's important to choose a niche that's large enough to mean you will have plenty of clients, but a niche that's too large may be too broad, and you will lose some of the marketing benefits. Consider how the niche size will affect your business, and if the niche is too large, look for a subset of that niche that will give you additional specialization options.
How far away is it from your home?
Some niches are location-specific, and they may require you to travel. Consider where the niche is located and how that might affect your business, availability, profits, and lifestyle.
What about the competition?
Before you decide on one of the available real estate niches, it can be helpful to do some research and see who else is already working within that niche in your area. Some niches, like luxury homes, are more competitive than others, so make sure that your niche offers plenty of opportunity without meaning that you're going to be competing against dozens of other local well-established businesses.
The Most Lucrative Real Estate Niches
These highly profitable real estate niches can be a great choice, but make sure that the niche is right for your preferences and your business.
#1 Property Niches
Property niches focus on certain types of properties, like single-family homes or retail spaces. These niches tend to be in high demand, meaning you are likely to do many transactions in a single year. Properties like homes and industrial spaces can command high price points, leading to higher commissions and profits.
The barriers to entry are fairly low when it comes to property niches, particularly properties like single-family homes and condos. This can be beneficial if you're looking to build a new real estate business and want to quickly get started in a niche. However, it's important to be familiar with the different sale and application processes required by different property types. Commercial property sales require different processes and paperwork than residential sales. You will need to make sure that you are familiar with the details of the property type that you specialize in.
Consider the many property niches that exist:
Residential: Single-family homes 
Residential: Multi-family homes 
Residential: Condos and townhomes 
Commercial: Retail 
Commercial: Office 
Commercial: Industrial 
#2 Seller Niches
You might also focus on different types of sellers as a niche. By focusing on certain types of sellers, you can demonstrate why your specialized skills and experiences can help them to sell their property more quickly and for more money. Focusing on a particular seller group allows you to create detailed marketing that appeals to that seller's pain points, and that can make your marketing more effective. When you have previous seller success stories to back up your claims, you can put together a compelling marketing presentation that can help to bring in a high volume of sellers, leading to increased sales and higher profits.
If you want to niche down to working with a certain type of seller, then it's important to gain experience working with those types of sellers and their properties. You will want to have a strong track record of successful sales, and through this experience, you will learn the unique challenges and concerns of this seller group.
If you're going to niche down to sellers with unique circumstances like those facing foreclosure, then you will need to brush up on regulations and procedures that succumb to these types of property sales. Marketing yourself to specific types of sellers can be a challenge, but networking and social media marketing can help to connect you to these sellers, particularly when you can demonstrate your experience with these types of sellers.
You can focus on many potential different types of sellers:
Pre-foreclosures/Short Sales
Foreclosure Auctions 
Bank-Owned/REO 
Bankruptcy 
Burned Out Landlords 
Estates/Probate 
Divorce 
#3 Buyer Niches
Similarly to how you can niche down to working with certain sellers, you can do the same when it comes to buyers. By focusing on a certain type of buyer, you can demonstrate that your skills, experience, and connections will help them to get into a home faster and more easily than if they work with a general real estate agent. When you work with certain types of buyers, your network of contacts becomes particularly valuable, since you can help them to find the type of property they're seeking, perhaps before the property is actually advertised. In doing so, you may minimize the competition those buyers face and help to close deals faster, driving up your income.
Barriers to entry when specializing in a type of buyer are fairly low. Keep in mind that you will need to build up a portfolio of successful transactions with these buyers. You will also need to take the time to create a network within that specialty, ensuring that you are aware of the properties that come onto the market so you can offer real value to your buyers.
Long-term Rentals 
Airbnb (Short-Term Rentals) 
Vacation Rentals 
Student Rentals 
Section 8/Government Assistance 
Rent-to-Own and Seller Financing 
#4 Location Niches 
Many real estate agents also choose to focus on a location-based niche. By specializing in a certain neighborhood, zip code, or even county, you can develop a highly detailed, deep knowledge of that specific area. When you know details about the local school systems, the new restaurants that just opened up, the favorite spots of residents, and more, you can provide a unique and specialized service to your clients.
Buyers are more likely to trust you, especially if they are from outside of the area and are looking for that insider information. Sellers are also more likely to give you their business since they know you can use your location knowledge to position your property and drive the sale. Focusing on a certain location can also increase your productivity since you will save time driving to showings and may even live near your niche location.
Niching down to a certain location doesn't typically come with any significant barriers, aside from the time it takes to develop your knowledge and network within that location. If you have lived in a certain location, that can give you an advantage, since you are already familiar with the unique real estate market.
There are many different ways to develop a location-based niche:
Region of the Country 
City/Town 
School District, Neighborhoods, & Amenities 
A Single Niche Bringing In $40 Billion A Year – And Growing 
The Islamic financing niche supports a rapidly growing audience and could be a rewarding niche for you to explore as a real estate agent.
Islamic finance refers to a set of financial practices that are compliant with Islamic Law. Those practices help Muslims to achieve long-term financial goals, such as buying a first home, while following the practices of their faith. For instance, traditional mortgages require borrowers to pay interest on the funds borrowed, but payment of interest contraindicates the Muslim faith.
There are some key differences between Islamic financing and traditional home financing that make Islamic financing an increasingly appealing choice for homebuyers. Guidance Residential's Declining Balance Co-Ownership is a model in which Guidance Residential and the home buyer purchase the home together. Over time, the home buyer increases their share ownership in the home by making monthly payments, until they become the property's sole owner.  
With this model, homebuyers don't pay interest but pay Guidance Residential a fee for their ability to live in the home before they have purchased all of the shares. Those fees are capped, and the arrangement is free of the hidden costs and fees common in traditional mortgage agreements. Plus, Guidance Residential and the home buyer share the risks of home ownership together.  
Such an arrangement can better protect buyers from inequitable borrower-lender relationships and the burden of interest-bearing mortgages. As a result, Islamic financing is finding a growing audience not only in first-time homebuyers but also in homebuyers who have experienced a traditional mortgage and who are looking for a better alternative.
>> Related watch: Islamic Finance Realtor Webinar
By choosing a real estate niche, you can improve your marketing, productivity, and profitability. A niche may be the perfect way to take your real estate business to the next level, and it can help to establish you as the go-to expert in your field.
Join the Guidance Home Services Network to learn how you can become a preferred agent in your niche and receive pre-approved leads.
Get Pre-Approved Referrals