House Hunting Tips: What to Know When Hunting for a House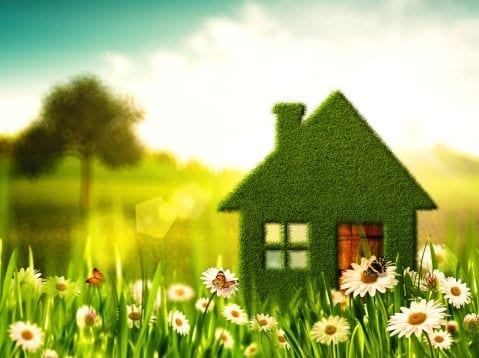 House hunting is an exciting adventure. You get to explore different houses and dream about the qualities you want to find in your new home. But house hunting can also be disappointing and frustrating. If you don't have a clear idea of what you're looking for, you might find yourself overwhelmed.
The good news is that the house hunting process doesn't have to be so stressful. With the following tips, you can prepare to buy a house, develop a clear idea of what you're looking for, and keep your search focused to increase your chances of finding the house that's right for you.
>> Related Read – What Not to Do Before & When Buying a House
How Long Does It Take to Buy a House?
The process of buying a house can take anywhere from 15 weeks to up to eight months. According to the Origination Insight Report by ICE Mortgage Technology, closing on a home takes an average of 49 days. If you quickly find a house and everything goes smoothly, you could move in within just a few months.
But the process of finding a house can affect this timeline. According to the National Association of Realtors' Profile of Home Buyers and Sellers, buyers searched for an average of five weeks before finding the house that they wanted to buy. During that time, they looked at a median of five homes and viewed four homes only online. In the 2020 and 2021 reports, buyers spent an average of eight weeks looking for a house, but that timeline lengthened to 10 weeks in 2022.
Many factors will affect how quickly you are able to find a home. The demand for and supply of homes in your area, as well as the time of year when you're looking, may mean you have more options to choose from, or it could mean your choices are more limited and your search will take longer.
If you're looking for a house with special features, like a pool or a garage, your search could take longer because of those specifics. Finally, your budget may also affect your search. If you're looking for a lot of home on a small budget, chances are it will take you longer to find the right house than if you had a larger budget.
>> Related Read – How to Get a House in This Market
House Hunting Tips
As you prepare to start the house hunting process, keep these tips in mind. They can help to ensure that the process is smooth and that you're prepared for what to expect.
Tip #1. Create a Prioritized Checklist of Needs and Wants
Start by determining both your needs and your wants. Consider what home features are most important to your family, like the number of bedrooms, a garage, the size of the backyard, and any other essential features. Next, make a list of nice-to-have features, such as a finished basement, a newly renovated kitchen, smart home features, and more.
Do the same with the neighborhood amenities. For example, your needs might include a location that's in a good school district, a neighborhood that's within a reasonable driving distance to your job, and access to local grocery stores. Your wants might include a neighborhood with lots of kids, a local dog park or playground, and more.
Once you've created these lists, prioritize those needs and wants. Determining what's most important to you and where you have a little more flexibility can help you to focus your search on properties that are most likely to meet your needs. This prioritized list can also help you to avoid being swayed by a home with a tempting feature, like an inground pool, when the home's other features really don't fit what you need.
>> Related Read – How Do I Know If A Neighborhood Is Safe? 4 Ways to Check
Tip #2. Ensure You're Pre-Qualified or Pre-Approved
Before you start hunting for a house, take the time to get pre-qualified or pre-approved. When you get pre-qualified, you will usually give your home financing partner estimated figures about your income, debts, assets, and credit score. There is no credit check, and the information that you provide isn't confirmed. The financier will give you a pre-qualification outlining the approximate mortgage amount that you could be approved for, assuming that the information you've provided is correct.
The pre-approval process is a bit more formal. You will provide documentation of your finances, as well as approval to run a credit check. The financier will verify the information that you've provided, perform the credit check, and give you a conditional approval for the mortgage amount for which you are likely to be approved. Your pre-approval can help you to better estimate your mortgage payments, so you can focus on homes within your budget. It also demonstrates to sellers that you are qualified to buy a home, and it can increase the chance of a seller accepting the offer you make on a home.
>> Related Read – Can You Make an Offer Without a Pre-Approval Letter?
Tip #3. Leave Wiggle Room in Your Budget
Once you know approximately how much you can comfortably spend on a home, look for homes that are priced below the maximum that you're willing to spend. If you put an offer in on a house that's priced below your maximum, you will still have some wiggle room to increase your offer if you get into a bidding war. Spending less on a house than you can afford can also help you to pay for the many expenses that often occur during the homebuying process, like a home inspection and homeowner's insurance.
Looking at homes below your budget also leaves you some room to make improvements once you move in. If you haven't spent your maximum budget, you could renovate the home, upgrade the appliances, and make other changes to shape the home into exactly what you want.
Tip #4. Work with a Real Estate Agent
A real estate agent is an important partner who can help you to hunt for the right house. Look for an agent who is familiar with the neighborhoods that you're interested in, and who has helped previous clients to buy and sell homes in those neighborhoods. A real estate agent with local familiarity may be better aware of new properties coming to the market and can help you to identify the pros and cons of each location that you're considering.
>> Related Read – Recruiting a Real Estate Agent? 5 Questions to Ask
Tip #5. Do Your Own Research, Too
While your real estate agent can provide you with valuable information, take the time to do your own research, too. Spend some time researching neighborhood crime rates, the reputation of the school districts, and the property values in the neighborhoods you're interested in. Consider joining the community Facebook groups to get a sense of the issues that are being discussed, and see if you can talk with some residents about what living in the community is like. Pick up a local newspaper to read about current issues and events, and spend a day exploring and driving through the area to see what it has to offer.
>> Related Read – How to Find Houses Before They Hit the Market
Tip #6. Take Notes During Showings and Open Houses
When you view a property, you'll take in a lot of information. Taking notes can help to ensure that you don't overlook anything important, giving you time to review the information again at a quieter time.
Bear in mind the home's condition, and be sure to note important details such as:
How long the home has been on the market
Whether the home is in a flood zone
The location of any easements
Whether there is a homeowner's association
Why the seller is moving
What's included with the property, such as outdoor sheds, appliances, or chandeliers
The age of the roof and the heating and cooling system
Any disclosures, including those about pests, asbestos, or mold
Any recent renovations or improvements
Any problems with the home
>> Related Read – The Best Home Improvements to Increase Value
What Not to Do When Viewing a House
While the above tips can increase your chances of finding the right house, there are also some actions that you'll want to avoid. Make sure not to make these potential mistakes during your house-hunting journey.
Don't Make Negative Comments
Avoid making negative comments during a showing. That includes when you're walking up to the house since video doorbells and cameras could capture what you're saying. Instead, write down your thoughts to review with your real estate agent later.
That includes negative comments related to the home's price. You can always make an offer below the asking price, but remember, a seller and their real estate agent have likely had several conversations about pricing the home. Avoid saying anything critical and offending them.
Don't Get Emotionally Attached
Even if a home seems perfect, avoid showing your emotional attachment. If a seller realizes how much you like the home, they could use that fact during the negotiation process to see if you're willing to pay more.
Try to avoid falling in love with a home, too. The process of buying a home can take several months, and things can go wrong at any stage, from the negotiation to the home inspection to getting final approval for your mortgage. Focus on viewing properties with a clear head, and remember that if this house doesn't work out, there are others out there.
Don't Be Nosy
If the sellers' real estate agent isn't present, then a home viewing isn't the right time to ask probing questions, such as why the sellers have decided to sell a home. Many factors can affect that decision, and you don't want to make the sellers feel obligated to disclose an event like a divorce or the loss of a job.
Don't Overshare
While you can enjoy some small talk with a seller, it's important to avoid oversharing, especially when it comes to your personal life, how much you like the house or your plans for the house. You don't want to risk offending the seller or stating anything that might make them question whether they want to sell the home to you. Focus on keeping the relationship professional, which will work to your advantage during the negotiation process.
>> Related Read – First Time Homebuyer's Guide
Key Takeaway: How to Be Confident in Your Home Search
While that's a lot of information to take in, the above tips can help to guide you through the home search process. As you hunt for a house, try to stay patient and focus on the fact that it will all be worth it in the end when you find the right house.
If you're ready to get serious about your home search, get pre-qualified online in fewer than 10 minutes with Guidance Residential today. 
Originally published in March 2016, updated July 2023. 
Start Your Home Buying Process