5 Ways to Simplify Your House Hunt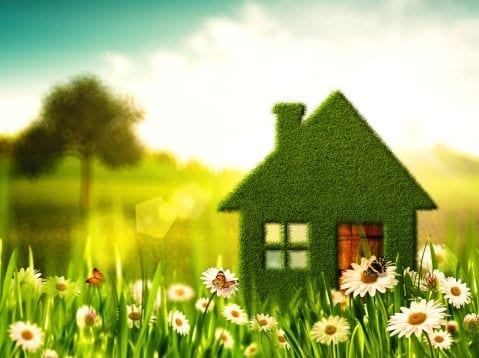 Spring is around the corner – the time that many potential home buyers start house hunting. The following five tips can help make the search for your new home a simple and smooth process.
1. Start with a Checklist
When you document exactly what you want, it becomes easier to achieve and not get distracted by all the options on the market. Buying a house is no different from any other project and as such, a checklist of criteria can help you stay on track and focus on the elements that are important to you.
The following items are a good starting point for your criteria checklist:
Location: Where do you want to live (zip code, city)?
Distance: How far would you like your home to be from work, children's schools, grocery, and other regular commuting destinations (mosque, shopping centers, parks, gym etc.)?
Number of rooms: What is your preferred number of bedrooms and bathrooms?
Square Footage: What is your preferred minimum square footage? Giving yourself a range will allow you to be more flexible in your search.
Type of home: What type of home is suitable for your family's needs and preferences (single family, condo, town house, duplex, etc.)?
Features: What specific features should your home have (large lot, open floor plan, pool, etc.)?
Price: What is your price range? Are you flexible or firm on this?
2. Prioritize Checklist Items
Once you have listed all the criteria for your home, the next step is to prioritize them. Ask yourself which items in the list are high priorities and which can be adjusted to move to a lower status. This step will give you clarity during the home search and negotiation stage. For example, the maximum distance, price range, and the number of bedrooms and bathrooms may be high priority and non-negotiable. You may be more flexible on the total square footage, room sizes and other features though based on the availability of matching homes for sale.
It is useful to get pre-qualified before you start your home search as it will give you a strong starting point regarding how much you can afford and thereby help keep your home search within budget.
3. Work with an Agent
Selecting a real estate agent will save you time and help you get the best deal on the home. www.GuidanceRealty.com is a great resource for finding an experienced, professional agent who will work with you to help you find the ideal home based on your preferences and budget. The agent you chose will know the local community and will be able to guide you quickly to the criteria that is the most important. In addition, an agent will work on your behalf to negotiate the best deal with the seller and can also help you save on the purchase price with a 0.5% commission rebate. When you finance your home with Guidance Residential – the leading Islamic home financing company in the U.S., and select a Guidance Realty agent, you will also save an additional $350 with appraisal credit.
4. Preview the Neighborhood and Schedule a Tour
After narrowing down your search results and selecting homes that match your criteria, drive through the neighborhood at different times of the day to see the advantages and disadvantages of the area, the traffic flow (is this a common commute route, school zone, etc.?), the noise level (train tracks, fire station close by, etc.?) and other factors that may be important if you were to move in. When you have your top choices, work with your agent to have them schedule a convenient time for you to schedule a tour.
5. Take Notes
As you visit and tour houses, it becomes difficult the keep track of various features in each house. Keeping a notebook to jot down notes and taking photos as you visit houses can make things easier when you are at the end of a long week of house hunting. These notes may include the condition of the rooms, roofs and exterior, landscaping details, appliance details, or garage and other points to remember. It is helpful if you rate the houses based on your criteria. Write down the three things you liked most and least about each property. The notes will come in handy and help as a quick guide for making a decision and narrowing down your choices.
Once you have finished tours in your selected houses, it is time to make a decision for the first offer and get pre-approved if you haven't already. Getting pre-approved will make your offer stand out to the seller as you will appear to them as a committed buyer which will help in the negotiation process.
Start your home buying journey here with online pre-qualification; it takes less than 10 minutes: https://www.guidanceresidential.com/prequalify
Guidance Residential is the leading Islamic home financing company in the U.S. that provides Muslim-Americans with strictly Shariah compliant home financing with equity partnership, and declining balance co-ownership model. Contact us more details: 1-866-484-3262
Start Your Home Buying Process