A Comprehensive Guide to Buying Your First House: 8 Things to Know Before You Buy Your First House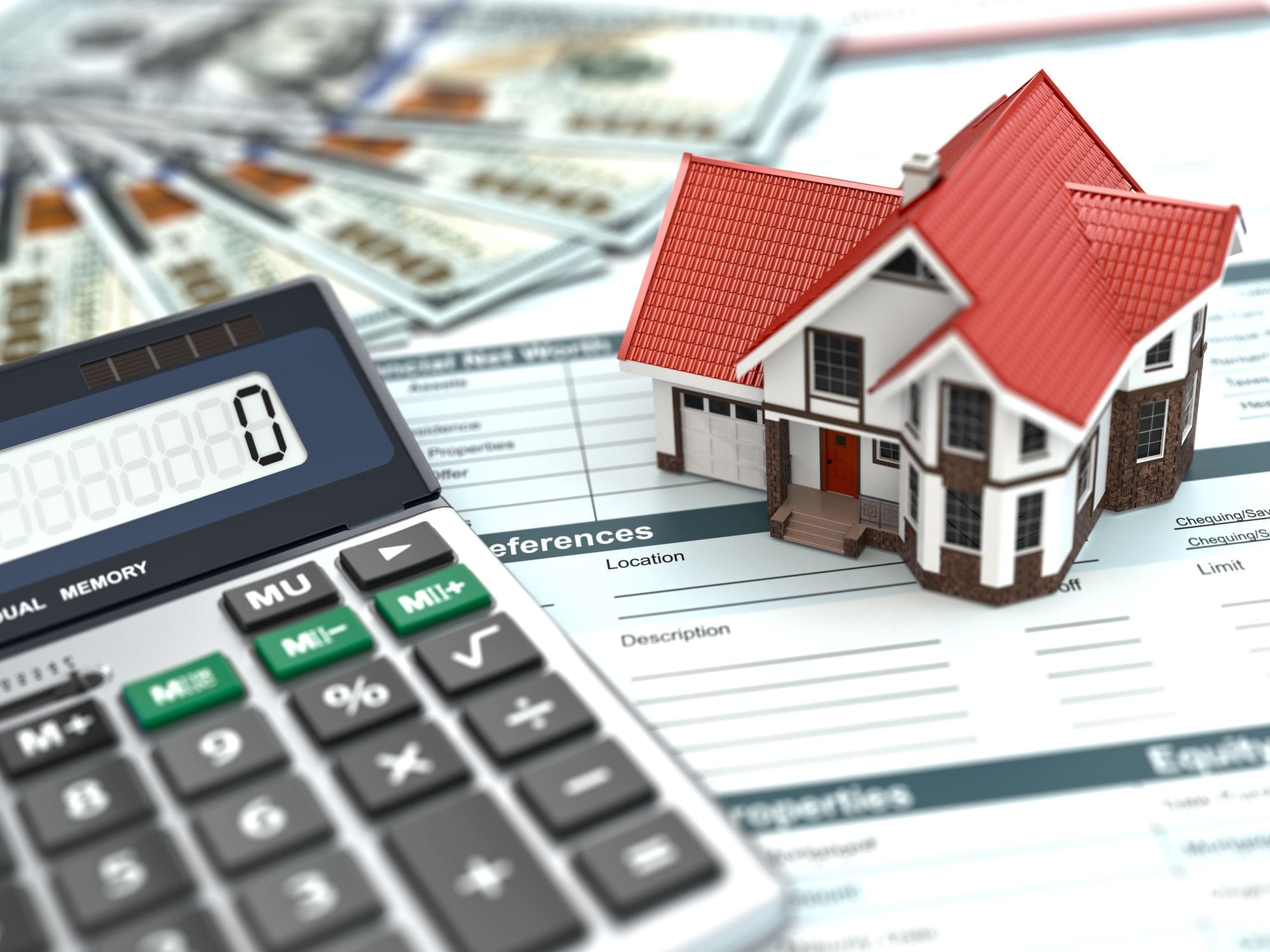 Buying your first home can be a dream come true, but it can also be overwhelming. It's a significant investment, and it's essential to know what you're doing before you start house hunting. In this guide, we'll cover eight things you need to know before buying your first house.
Assess Whether It's the Right Time to Buy a House
Before you start house hunting, it's crucial to assess whether it's the right time to buy. Here are some factors to consider:
Market conditions
Understanding the current housing market trends can help you determine if it's a good time to buy. If the market is in favor of buyers, you may be able to get a better deal.
In a buyer's market, there are more homes listed for sale than there are people buying them. You may see more sale signs in front yards, and they will stay there longer. With houses lingering on the market, sellers are more willing to lower their asking price or make concessions as part of the negotiation process.
In a seller's market, houses are in short supply compared to the demand. Sale signs appear in yards and then change quickly to say "under contract." Buyers may have to offer the full listing price or even above the asking price in order to have their contract accepted. In an extra hot market, bidding wars may ensue, with buyers bidding against each other for a home.
Paying attention to real estate news can pay dividends by helping you understand the current state of the market. While the market may trend hotter or cooler in a given year, it tends to favor sellers in spring and then shift more toward buyers in the slower fall and winter months. Buying a house off season can save you money.
Related Read – Is It Better to Rent or Buy Right Now?
Personal readiness
Assess your financial and life goals to determine if you're ready to take on the responsibilities that come with homeownership.
It's important to consider all of the expenses that come along with home ownership. On top of your monthly home payments, you will be responsible for utilities such as water, electricity, phone, internet, and garbage pickup.
You'll also need to be prepared to repair or replace appliances as they eventually wear out or break down – along with even bigger-ticket items like the HVAC system, water heater, and roof. And you'll get bills for taxes and insurance on your home. These costs add up quickly.
Determine How Much House You Can Afford
Knowing how much house you can afford is essential to avoid financial stress. You will need to consider your income and debts compared with expected monthly home payments and other expenses. Your credit score also plays a role in determining the rate you will pay for your home.
Here are some tips to help you determine your budget:
Use a mortgage calculator
A mortgage calculator can help you estimate your monthly payments based on your income, debts, and other expenses.
The 28/36 rule
According to this rule, your monthly housing expenses should be no more than 28% of your gross income, and your debt-to-income ratio should not exceed 36%. Financiers use this rule to ensure that home buyers can afford their home payments and other debts.
As an example, let's say you make $60,000 per year, or $5,000 per month. Under this rule, your housing cost should be no more than $1,800 per month. If you have other debts, your housing cost should be lower.
Remember that these calculations are not taking into account property taxes or unexpected expenses like repairs, and prepare to set aside extra each month.
Save for Your Down Payment and Closing Costs
Saving for a down payment and closing costs is one of the biggest challenges of buying a house. Here are some tips to help you save:
Determine how much you need to save
Typically, you'll need a down payment of 5%-20% of the home's purchase price, plus closing costs, which can range from 2%-5% of the purchase price.
Look into home prices in the area where you want to live to come up with an estimate of those expenses. For example, if homes in your area sell for $300,000, that means $15,000-$60,000 for the down payment plus $6,000-$15,000 for closing costs.
These numbers can be daunting, but if you are a first-time home buyer, you may qualify for a down payment lower than the traditional minimum or assistance with closing costs. Guidance Residential offers down-payment assistance – at times up to $1,500 – to buyers who meet the program's qualifications.
As you gather money for these up-front expenses, be sure to leave some funds set aside for emergencies – don't spend it all on your new home. You should have savings set aside that could cover three to six months of living. Reserve those emergency funds for a true emergency.
Related Read – What Fees Do Closing Costs Include?
Strategies to save
Start to save early as possible before you want to buy a home. Here are some ways to budget and cut costs.
Knowing where your money goes is the first step toward saving more. Track all of your spending for a few months to find out exactly where it's going. Spreadsheets and apps are available to help with this. Make sure to include utilities, food, car expenses, student loans, clothes, entertainment, and children's activities.
Then see if you can find ways to reduce any of those expenses. Food is an area where many young professionals can save. Consider bringing lunch to work rather than eating out, and making coffee rather than buying it. Similarly, dedicated couponing can significantly reduce grocery bills.
Set personal goals for savings. Having a goal to meet can provide an extra incentive to find ways to save on a day-to-day basis.
Pay yourself first. Decide on an amount to set aside in a special account at the beginning of the month or right after you receive each paycheck. Having those fund out of sight makes it easier not to spend them.
Take Advantage of First-Time Homebuyer Programs
Many first-time home buyers are eligible for down payment assistance programs that can help them afford a home.
Find out if you qualify
The definition of first-time home buyer is broader than many people realize. A person who has never owned a home before is clearly a first-time home buyer. But you're also considered a first-time home buyer if you meet any of these criteria:
You have not owned a principal residence – a home that you live in rather than rent out – for three years.
You have owned a home but your spouse has not.
You are a single parent or displaced homemaker who has only owned a home with a spouse while you were married to them.
You owned only a mobile home or other home that isn't attached to a permanent foundation.
You owned a property that didn't meet code and couldn't be brought into compliance for less than the cost of building a home.
Learn about down payment assistance programs
First-time home buyers may be able to benefit from special programs available to them. These programs include down payment assistance programs, grants, and tax credits. Some programs enable you to pay less than the usual minimum 5% down payment.
To qualify for these programs, you'll need to meet specific eligibility requirements, such as being a first-time homebuyer and meeting certain income limits.
To find out more, you can contact your local housing authority or ask your financier about programs that might be available.
Related Read: First-Time Home Buying 101
Get Pre-Approved for Financing
Getting pre-approved for home financing can help you determine your budget and make you a more competitive buyer. Here's what you need to know.
What it means to be pre-approved
Being pre-approved means that a home financier has reviewed your financial information and has determined how much they're willing to lend you.
The benefits of getting pre-approved
Pre-approval can give you a more accurate budget as you're beginning your home search, and it can make you a more attractive buyer to sellers. Many Real Estate Agents or Realtors® will not show homes to potential buyers until they are pre-approved. Sellers also will prioritize offers from buyers who can show proof that they can get financing.
It's extremely disappointing to come across a dream home and lose the chance to buy it because you haven't secured pre-approval for financing.
Pre-approval also speeds the process toward closing after your offer is accepted. You will not need to go hunting for documents under pressure – all you'll need to do is update the details about the home you're buying.
Related Read – 6 Reasons to Get Pre-Approved for Home Financing
How to get pre-approved
To get pre-approved, you'll need to provide your financial information to the home financier, including your income, debts, and credit score. Start your application today.
Find a Trustworthy Real Estate Agent
Working with a trustworthy real estate agent can make the home buying process easier and more successful. Here's what to look for:
Why you need a real estate agent
If you're planning to do more than attend open houses, you will need a real estate agent to show you homes. A good agent will help you find homes that meet your criteria and identify locations where you might want to focus your search. They may be able to see home listings that you can't find on your own.
When you find a home you want to buy, your agent will help you make an offer, negotiate a price, arrange inspections, and finally bring everyone together for closing.
How to find a trustworthy agent
To find a trustworthy real estate agent, many people start by asking for referrals from friends and family or researching online.
You can also find a good agent through a referral service such as Guidance Residential's sister organization Guidance Home Services. This service will connect you with a pre-screened agents who understand your local area and your financing needs.
What to look for in a real estate agent
As you choose an agent, you will want to make sure they have experience and knowledge about the home buying process. You'll also want an agent who has experience in your local market. That way they can best help you find the right home for your needs.
You can also look for an agent who has earned professional designations, such as Accredited Buyer's Representative (ABR) or Certified Residential Specialist (CRS).
You will want to make sure that you feel comfortable with your agent, as you will spend a lot of time together and you will want to be able to feel that you can trust them to make offers and arrangements on your behalf. If they seem too busy, that's a red flag that you should keep looking.
Related Read – Recruiting a Real Estate Agent? 5 Questions to Ask
Define Your Home Buying Criteria
Before you start house hunting, it's important to define your home buying priorities. Consider the following:
How many bedrooms and bathrooms do you need?
How much square footage?
How will you get to work and how far are you willing to travel? How about to entertainment and amenity? What is traffic like at rush hour? Try to visit at busy times and see.
What kind of property and neighborhood do you like? Do you prefer walkability or private space?
Is school district important to you? How about public transportation?
To help you define your home buying criteria, create a home buying checklist with must-haves separated from qualities that would be nice to have but are not dealbreakers. Include your budget on this list, and don't be swayed to budge from it.
Make an Offer and Close the Deal
Once you've found a home that meets your criteria and fits your budget, it's time to make an offer. Your real estate agent can help you prepare an offer and negotiate with the seller if necessary. The seller may accept your offer, or they may counter with a different price or terms.
Once you and the seller have agreed on a contract, a flurry of activity begins. Your real estate agent will arrange for a thorough home inspection, an appraisal, and more. You will get to know your new home through this process. Meanwhile, you will be updating your application with your financier and finalizing your home financing.
Along with your contract, you will also need to put down a deposit known as earnest money, typically 1% to 3% of the price of the home. This will go toward your down payment. You would forfeit this deposit if you back out of the sale, unless you find a major problem at the home inspection.
Finally, your real estate agent will help schedule closing. This involves signing paperwork and paying closing costs, such as appraisal fees, title fees, and attorney fees. If all goes well, finally you'll receive the keys to your new home!
Ready to Get Started?
Buying your first house is a significant investment, and it's essential to be prepared. By following the tips in this guide, you'll be on your way to becoming a confident and successful first-time homebuyer.
Your Guidance Residential Account Executive is here to help with any questions. Considering buying a home in the future? You can pre-qualify with Guidance Residential in just 10 minutes! Or, if you're ready to start looking for a home now, call 1.866.Guidance or contact Guidance Residential to get pre-approved for your dream home today!
---
Start Your Home Buying Process