6 Documents Needed for the Mortgage Pre-Approval Process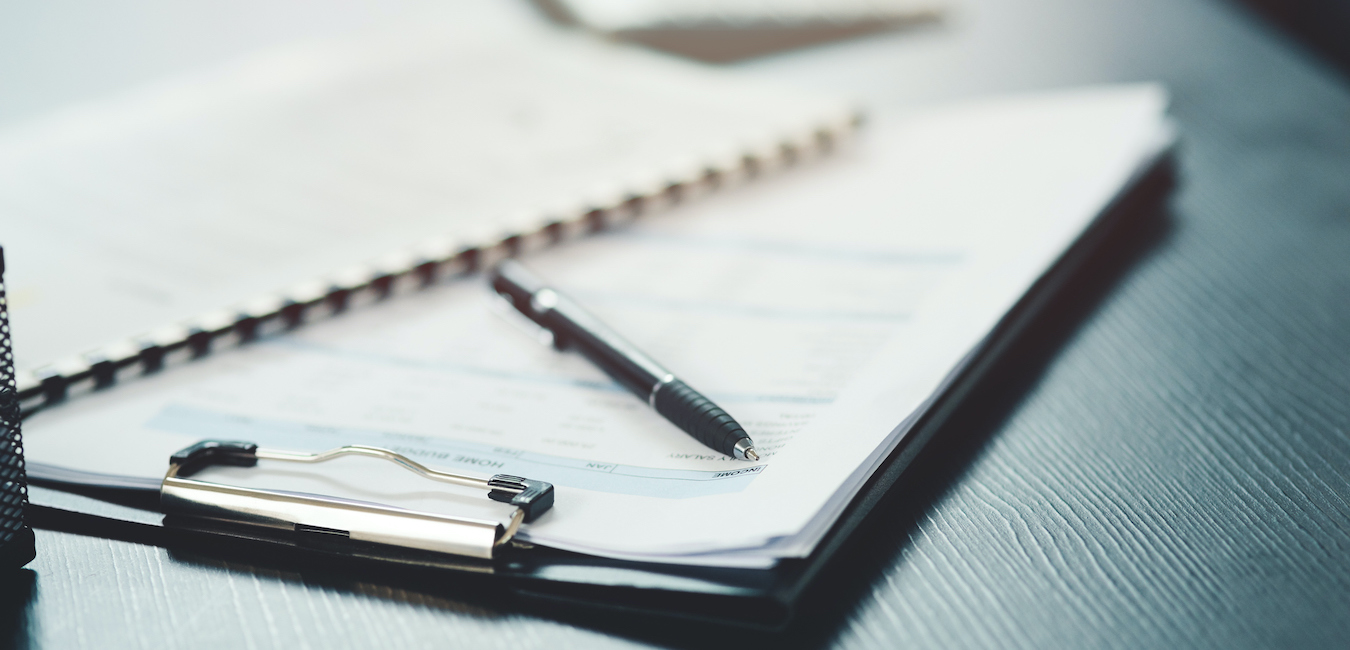 When you're applying for home financing, you want to make sure you know how to qualify for a mortgage to keep the process going as smoothly as possible. One of those steps is to provide documents that verify your income, assets, and other major obligations you might have. This will allow the financier to determine how much to approve.
Because the length of the mortgage pre-approval process does take some time, it's a good idea to start gathering the documents you'll need as soon as you decide to buy or refinance a home. This will make it easier for you and speed up the approval process.
Here's a list of the main documents needed for the mortgage pre-approval process.
Mortgage Pre-Approval Checklist: 6 Documents Needed
The documents your home financier will require fall into several categories. Most of these documents are required for all applicants but keep in mind you may need additional documents for verification based on your unique situation.
1. Identification Documents
The financier first needs to ensure that they're working with you and not someone pretending to be you. So, you will need to provide a valid government-issued ID with a photo. U.S. citizens should provide a copy of their passport. Non-citizens who have a Green Card should provide a copy of it along with a copy of their driver's license. Non-citizens who do not have a Green Card must provide a copy of their Work Visa.
2. Bank Statements
Your income and assets are major factors in determining how much funding you qualify for. You'll need the most recent 60 days' bank statements to show that you are prepared to cover the down payment and closing costs. Make sure to include all pages associated with all checking and savings accounts, even if that page is blank.
If you're self-employed or a business owner, you'll need three months' business bank statements as well as two years' year-to-date profit and loss statements.
3. Tax Documents
Track down your most recent two years' W-2 forms and two years of personal tax returns. Again, make sure to copy all pages. You'll also need to provide your most recent 30 days' pay stubs showing year-to-date earnings. If you're self-employed or own your own business, you will need two years' business tax returns instead.
4. Other Income Sources
Provide documents to verify other income sources you want the financier to consider.
If you're including Social Security, child support, or alimony in your income, for example, you'll need the related documentation.
Receive commissions, overtime, or bonuses as part of your income? You'll need to show two years' end-of-year pay stubs. If you're using funds from a 401K, stocks, or bonds, you'll need two months' transaction history from those sources as well.
If you've received a gift to help with your down payment or closing costs, you'll need a copy of the cleared deposit as well as a letter from the gift-giver.
5. Liabilities
Income isn't all that matters. Your debt-to-income ratio is an important number for your financier to consider. A debt-to-income ratio of 20% or less is considered low and you'll want them to calculate your ratio accurately by providing the proper documentation.
In particular, they will need to know about any other properties you may own, and the expenses that go along with them. If you have other properties, you will need to provide mortgage, tax, and insurance statements as well as any HOA dues, in order to document major expenses that impact your debt-to-income ratio. On the plus side, this history will boost your case by showing you have a good record of paying your bills.
6. Details on the Home
Whether you're buying or refinancing, the financier will need information on the specific property. See which additional documents are needed whether you're purchasing or refinancing below.
Documents Needed if You're Purchasing
Once you've found the home you want to buy and your contract is accepted, it's time to update your financier. Time is of the essence so as not to lose this opportunity. In this case, provide a copy of the signed sales contract as well as contact information for your real estate agent. Also, provide information about your homeowner's insurance policy. And if you're purchasing a condo, the condo association's contact information should be submitted.
Documents Needed if You're Refinancing
If you're applying for a refinance instead of a home purchase, you will need your most recent statement for your home payment as well as proof of homeowner's insurance.
4 Ways to Increase Your Mortgage Pre-Approval Amount
While you never want to be approved for a bigger home payment than you can handle, you don't want to miss out on funding unnecessarily either. Here are ways that you can increase your pre-approval amount.
1. Improve Your Credit Score
One way to make sure you receive the full financing possible is to improve your credit score. Your credit score is a number—typically between 300 and 850—that gives your financier an idea of your history of paying other obligations. It is based on your credit history, which takes into account factors like how many accounts you have open, how much you owe, and how promptly you pay your bills. If you find your credit score is low, check out these tips on how to get your credit ready for a mortgage.
2. Consider All Sources of Income
There are other ways beyond improving your credit score to increase the amount of financing you can qualify for. Don't forget income sources such as child support and regular bonuses. Also consider the pros and cons of tapping into a 401K, stocks, or bonds.
3. Increase Down Payment
If your down payment equals at least 20 percent of the purchase price, you won't have to pay for Private Mortgage Insurance each month. (PMI is a government requirement, no matter what type of financing you are using.) By getting rid of this monthly bill, you may qualify for more financing.
4. Add a Co-Applicant
If a family member is willing to join you in this venture, their income can be taken into account as well, boosting the amount of financing you can qualify for. Make sure they are prepared to provide all of the documentation listed above.
Don't Delay: Start Your Home Financing Journey Today
If you're considering buying a home, applying early in the process offers big benefits. It allows you to determine a price range in which to search, and real estate agents and sellers will take you more seriously if you have financing lined up.
A full Pre-Approval offers the greatest benefits, but a quick and simple Pre-Qualification is a good way to get started. Get prequalified online now in fewer than 10 minutes with Guidance Residential.
Start Your Home Buying Process