First-Time Home Buyer Guide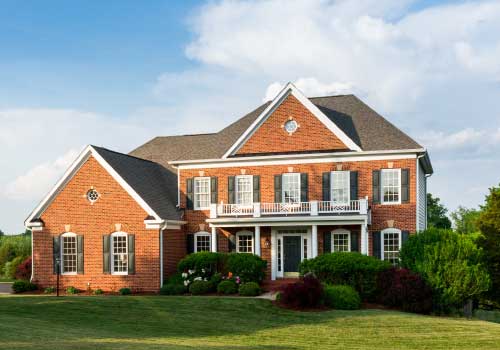 If you're ready to purchase a home but not sure where to begin, you're in a similar situation to most first-time home buyers. Purchasing a home is a complex and time-consuming task. While the reward and benefits of owning a home are great, becoming a homeowner can be overwhelming if you're not sure where to start.
This first-time home buyer guide will equip you with the knowledge you need and point you in the right direction to begin your home buying journey.
Step-by-Step Guidance for First-Time Home Buyers
Your home buying journey can be divided into just 5 steps, from the initial planning phase through closing on your new home.
1. Determine your budget.
Purchasing a home is a major financial decision, and although it can save you money in the long-run, the short-term costs can be very expensive. Determining the maximum amount that you can spend on the total costs to purchase a home will help to ensure that you do not find yourself in an undesirable financial situation.
2. Research financing options.
Finding a home financing provider that offers services tailored to your lifestyle is important. Especially if you're a first-time homebuyer, you will want to research finance providers and their services to make the best decision in the home financing process
3. Shop for a home.
As with other steps in the home buying journey, searching for a home can be overwhelming. Guidance Residential helps first-time homebuyers find peace of mind—not only with Shariah-compliant financing—but also with resources that simplify the process and help you tackle each step. We provide a streamlined process that connects you to a licensed real estate agent in your area to assist you in the home buying process.
4. Make an offer.
In a competitive real estate market, or one where homes sell almost as quickly as they are available for sale, the person who ends up acquiring the property is often the one who offers the price the seller is asking, or sometimes a higher amount. In a slow market, in contrast, the successful bid may offer significantly less than the asking price.
5. Close on your home.
The final stage in your home buying journey will be closing on your new home. You must be able to obtain a free and clear title to the property. The title provides assurance that no other person, organization, or government has any legal or financial claim that would limit ownership rights.
Inside the guide, you will find even more detailed, step-by-step information every first-time home buyer should know prior to beginning to search for a home. These tips can help prevent many costly first-time home buyer mistakes.
Every journey begins with a single step, and in this journey toward homeownership, you don't have to travel alone. Guidance Residential is there to assist you every step of the way.
Ready to begin your first-time home buying journey? Get pre-qualified for financing online in less than 10 minutes today.
Originally published September 2020. Updated February 2023.
Start Your Home Buying Process