What to Expect During the Home Financing Process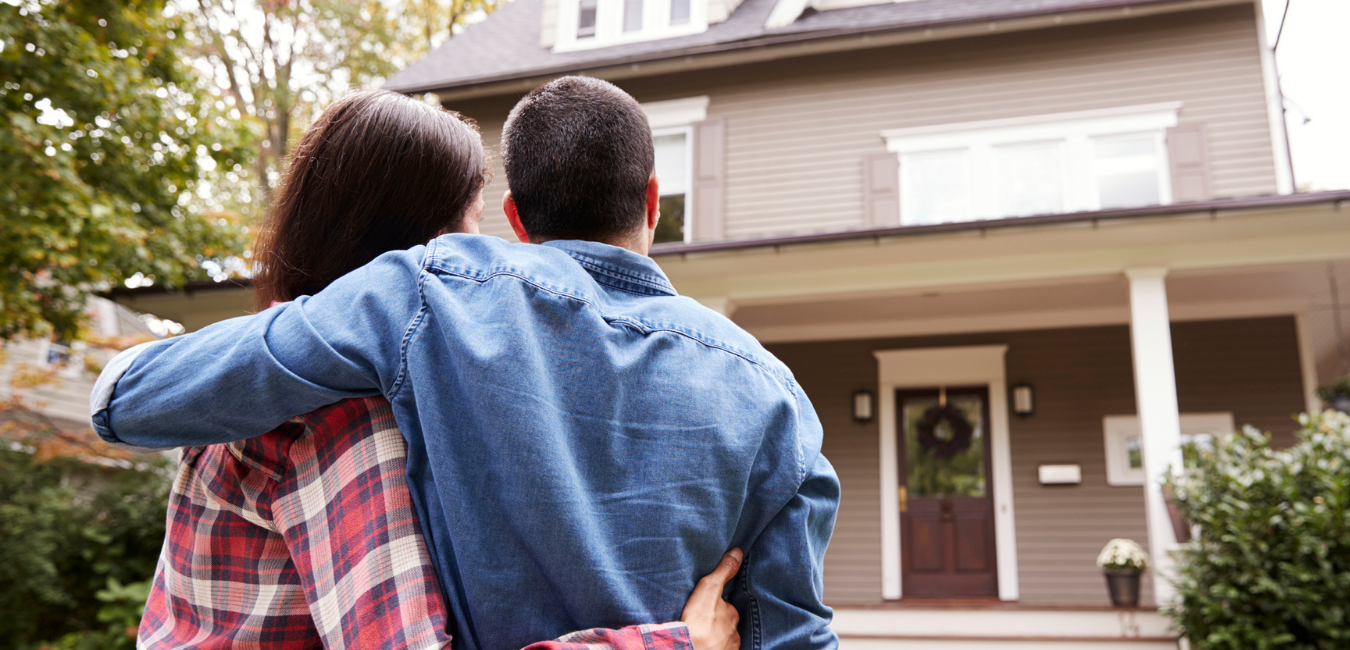 Purchasing a new home is an exciting time, but it can also be a challenging one. It can be a long process to start your home financing journey. But if you know the steps and what to expect, it doesn't have to be complicated and you can feel confident as you go through each phase.
For most, this will be one of the biggest financial decisions you'll make, so it's important to choose the right home financing partner to guide you along the way from pre-approval to making your first payment.
You may have lots of questions about when to get pre-approved, which documents you need, and when can you begin house hunting. Here's an overview of the process.
Your 10-Step Guide to the Mortgage Approval Process
Going through the mortgage approval process may seem overwhelming, so we've put together this list for you to map out and know what to expect.
Here are the steps from choosing a home financing partner to closing.
1. Choose a Home Financing Partner
Your home financing journey begins with choosing the right home financing partner. Consider talking to several mortgage lenders and loan officers to make the right decision for you. Take into consideration how responsive the representative is, starting from your first few interactions, as this is likely how their future response rate will be like. Additionally, is this person organized, knowledgeable and honest? Keep this in mind and ultimately, make the decision based on who you feel most comfortable talking to and sharing your financial information with.
2. Get Pre-Approved for a Mortgage
To help guide you as you search for your new home, you'll need a pre-approval. This will keep your search within your budget and inform you on how much payment you can make per month. You'll need to provide documents, including identification, income, and employment documentation so your home financing partner can determine how much you can afford. Check out our full list of documents needed.
And if you're wondering what the difference between pre-qualification and pre-approval is, they are not to be used interchangeably. Getting pre-qualified is a starting point and gives you an estimate of how much you can borrow based on the information you provide. Meanwhile, a pre-approval will require your home financing partner to verify your information by pulling your credit report and digging deeper, including into your employment history and assets.
3. Set a Budget for House Hunting
You may already be setting aside money for your new home. It is, after all, likely the biggest purchase you'll make in your lifetime. Get your budget in line to house hunt by figuring out how much income you're bringing in and your monthly expenses. Calculate these to see where you can allocate funds to pay off debt and save for the down payment. Having these numbers on hand will also help you see where you can cut back and put that money towards the house. Don't forget to factor in closing costs, insurance, and maybe some new furniture and decorations for your new home.
4. Find the Right House
After you've seen multiple houses, how do you know which one is the right one? Sometimes you'll just know, but other times, use these tips to help you make a decision. Make a list of the must-haves for your ideal home. How many bedrooms? Where is it located? This will help narrow your search. Is the house a new construction or historic? Then compare the house you're considering against all your non-negotiables and nice to have. Remember to take the right amount of time you need, but not too much time. There may be others in a similar position who may move faster and get an accepted offer before you do.
5. Make an Offer on the House
At this point, you've been pre-approved, set a budget, went house hunting, and chose your ideal home. Now, it's time to make an offer. Before making the offer and approaching the seller, strategize with your real estate agent. Lean on the expertise of your real estate agent to decide how much to offer based on comparable homes in the neighborhood, the time it has been on the market and if other buyers are also having their eye on the same house. And if the seller comes back with a counteroffer, work with your real estate agent to negotiate.
6. Schedule a Home Inspection
Even while you're negotiating with the seller on a price for the home you found, start looking for a home inspector. Ask your real estate agent for their recommendations, or shop around and call a few based on their availability and price. Don't skip this step. Some problems may not have been disclosed by the seller and should be flagged by the home inspector. This is a chance for you to check the condition of the house on both the interior and exterior of the house, for example, the plumbing, roofing, heating, and cooling systems, and to potentially renegotiate the price you offered or ask for a credit from the seller to cover the cost of repairs.
7. Begin Mortgage Processing
Congrats, your offer has been accepted. Now it's time to submit your application with your chosen home financer. During the mortgage processing phase, your financial information is collected and organized by the processer before sending it to the underwriter. They may ask for additional information from you and will also order a home appraisal to determine the value of the home you are going to purchase.
8. Receive Home Appraisal
Are you interested in knowing the market value of the home you're going to purchase? You'll have this chance, and it's required by your home financing company, to perform an appraisal, which is done by a third party. An appraiser will visit the home and determine if the purchase price is a fair price. The appraiser will look at the condition and other homes in the area to determine this. Note that this differs from the home inspection. It is not as in-depth and the appraiser won't be looking for specific problems.
9. Undergo Mortgage Underwriting
This is the process taken to approve your financing. During the underwriting process, home financers look at your submitted application and supporting documents to determine if they will approve your application. They'll take into account your financial history and credit and verify to see how risky it would be to partner with you. Be honest about all income, debt, and credit history to avoid any delays. Underwriters may sometimes need additional information from you, so if you don't receive updates, it's a good idea to check in and follow up.
10. Close on the Home
Congratulations! This is the final step before the house is officially yours. When the closing date is set, your real estate agent will schedule a final walkthrough typically one day before to make sure the seller's belongings are taken and ready for you to move in based on the condition that was agreed upon when signing the contract. At closing, have your photo ID, paperwork received during the financing process, and checks for closing costs ready. A representative from your home financing partner maybe there too as you sign final documents and receive your keys.
How Long Does the Mortgage Approval Process Take?
The entire process to purchase a home can take several months. Getting pre-approved can be as quick as 24 hours, up until around a week. House hunting can take around three months and can be faster depending on if you already know what you're looking for. Making an offer and negotiating with the seller can take up to a month. And getting your mortgage approval done may take anywhere from 30 to 45 days to complete.
Start the Interest-Free Mortgage Approval Process Now
A traditional mortgage enables homebuyers to make what could be the biggest purchase of their lifetime, but at the same time, it profits from their needs and creates an uneven and unequal relationship. The lender holds all of the power in this relationship.
At Guidance Residential, we take the Islamic approach to finance and trade, which allows businesses to make a profit and allows people to gain assistance with large purchases. However, it places limits on business practices to protect vulnerable people from exploitation and to help build healthy communities. So rather than a lender/borrower relationship, home financing is instead structured as an investment in which both parties share profit and loss.
It is not limited to followers of any one faith; in fact, it appeals to all people who are interested in a more transparent and ethical system of finance as well.
Start Your Home Buying Process