Muslim in NYC: Islamic Events Near Me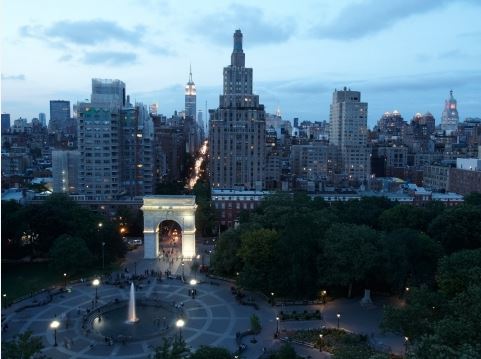 New York City is a diverse city with rich culture. The city includes a large Muslim population, and the Muslim community has lived within the city for 400 years. Being Muslim in New York, New York is full of opportunity, and there are plenty of Islamic events available. These events can help you to connect with the local community, forging important friendships and establishing a valuable support system while enjoying all that the city has to offer.
Muslim Population in NYC
The Muslim population in New York City (NYC) is estimated to include more than 750,000 people. This means approximately 9% of all NYC residents and nearly 23% of all U.S. residents identify as Muslim.
In the greater New York metropolitan area, the Muslim population is believed to surpass 1.5 million people. This represents the largest metropolitan Muslim population in the Western Hemisphere — and the most ethnically diverse Muslim population of any city in the world.
It's no wonder the state of New York has more mosques than any other state, and that those mosques are largely concentrated in New York City. There are roughly 285 mosques scattered across NYC's five boroughs.
>> Related Read – Where Do Most Muslims Live in America?
Islamic Events Near Me
Events can be an excellent way to connect with other Muslim New Yorkers. Whether you've just moved to New York City or simply want to explore the Muslim community, there are many events that can help you to make those important connections.
Muslim Prayer Times in NYC
American Muslim holiday observances and Islamic prayer times are affected by the lunar debate. While Muslims track the religious calendar by the moon, opinions are divided when it comes to how to best track the moon. The result is different tracking approaches, and since there is no single directorial Muslim body, multiple tracking approaches are in use today.
Prayer Time Calculation Methods
Several prayer time calculation methods have been officially adopted in the United States and around the world. The methods calculate different sun angles below the horizon:
Islamic Society of North America (ISNA)
Muslim World League (MWL)
Egyptian General Authority of Survey (Egypt)
Shia Ithna Ashari, Leva Research Institute, Qum (Jafari)
University of Islamic Sciences, Karachi (Karachi)
Umm al-Qura University, Makkah (Makkah)
Institute of Geophysics, University of Tehran (Tehran)
Just as there are different schools of thought regarding prayer times, there are also different schools of thought regarding Islamic finance.
>> Related Watch – The Three Models of Islamic Finance
Best Prayer Time Apps and Online Resources
Several apps can help you to track prayers, calculate prayer times, and set prayer time alarms and reminders.
My Prayer: The My Prayer app uses your phone's location to calculate prayer times. It displays all your prayer times for the day, and displays the amount of time until your next prayer.
Muslim Pro: The highly popular Muslim Pro app has been downloaded more than 130 million times. It not only shows your prayer time according to your location, but also includes the complete Quran, the direction of Mecca, the Muslim Hijri calendar, and more.
Athan: Athan is an app that displays prayer times in your location, and it also features other helpful prayer resources. You can use the app to find local schools and mosques, and can track your prayer history in the app.
Muslim Parade in NYC
Parades are a key element of New York City life. The United American Muslim Day Parade is an annual event that attracts Muslims from many different countries. It was founded to allow Muslim New Yorkers to establish a sense of belonging in the city, since parades are such a meaningful part of a New York identity.
The parade takes place in Manhattan and the route stretches through the Flatiron district. Each year's parade has a theme, and the 2022 parade's theme was "Health and Happiness for All After COVID-19."
Other Muslim Events in NYC
Parades are just one type of Muslim event in New York City. Local businesses, schools, and Islamic centers also host different types of events. These resources can help you to find Muslim events that interest you:
Muslim in New York? Join Our Community
Guidance Residential and Guidance Home Services are part of the New York Muslim community.
Guidance Residential is not a bank. Instead, Guidance Residential is a Riba-free financing provider that has helped over 40,000 families realize their homeownership dreams since 2002. The company strongly focuses on ethical banking practices, including transparency, restraint, and refusal to participate in activities that take advantage of the weak. Such ethical practices include offering riba-free mortgages.
The company's dedication to transparency is reflected in Guidance Residential's co-ownership mortgage, in which you co-own your home with Guidance Residential and gradually buy out Guidance's share. The arrangement means that Guidance shares homeownership risk with you. This co-ownership arrangement also features interest-free home financing. Rather than paying interest, you pay Guidance a monthly fee to be able to use the company's share of the home.
Join the Guidance community by following us on social media and staying up to date on our newest programs and offers.
When you're ready to buy a home in New York, take the next step and get pre-qualified online for an Islamic mortgage in fewer than 10 minutes with Guidance Residential.
Start Your Home Buying Process