Imam Tahir Anwar Praises Guidance Residential's Imam Training Seminar with Shaykh Yusuf DeLorenzo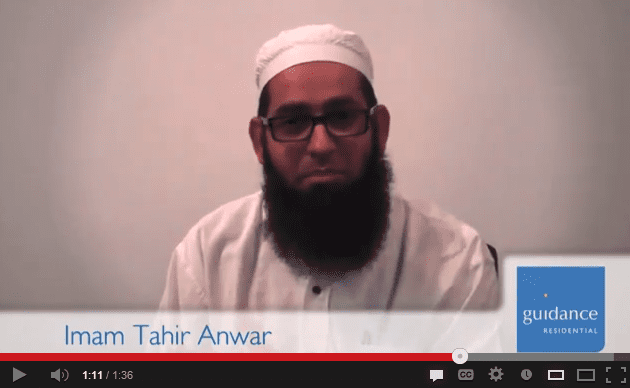 WATCH: Imam Tahir Anwar Praises Guidance Residential's Imam Training Seminar with Shaykh Yusuf DeLorenzo
https://www.youtube.com/watch?feature=player_embedded&v=Ak32O4Rv068
When Imams across the country are asked questions about Islamic Home Financing by their congregants, they turn to Guidance Residential to provide vision, leadership, and instruction.
Guidance organizes monthly Imam Islamic Finance Training Seminars with illustrious Islamic Finance scholar Shaykh Yusuf DeLorenzo where Imams can ask frank and honest questions about the Islamic Finance industry and specifically about Guidance Residential's Diminishing Musharaka ("Declining Balance C-ownership Program").
In this video, Imam Tahir Anwar, Imam of the South Bay Islamic Association and teacher of Islamic Law at Zaytuna College, praises a recent Guidance Residential Imam Islamic Finance Training Seminar at Zaytuna College with Shaykh Yusuf DeLorenzo.
To learn more about Islamic Home Financing, visit:
https://www.guidanceresidential.com/islamic-finance
Guidance Residential
#1 National Provider of Islamic Home Financing
Start Your Home Buying Process