Is It a Buyer's or Seller's Market in 2023?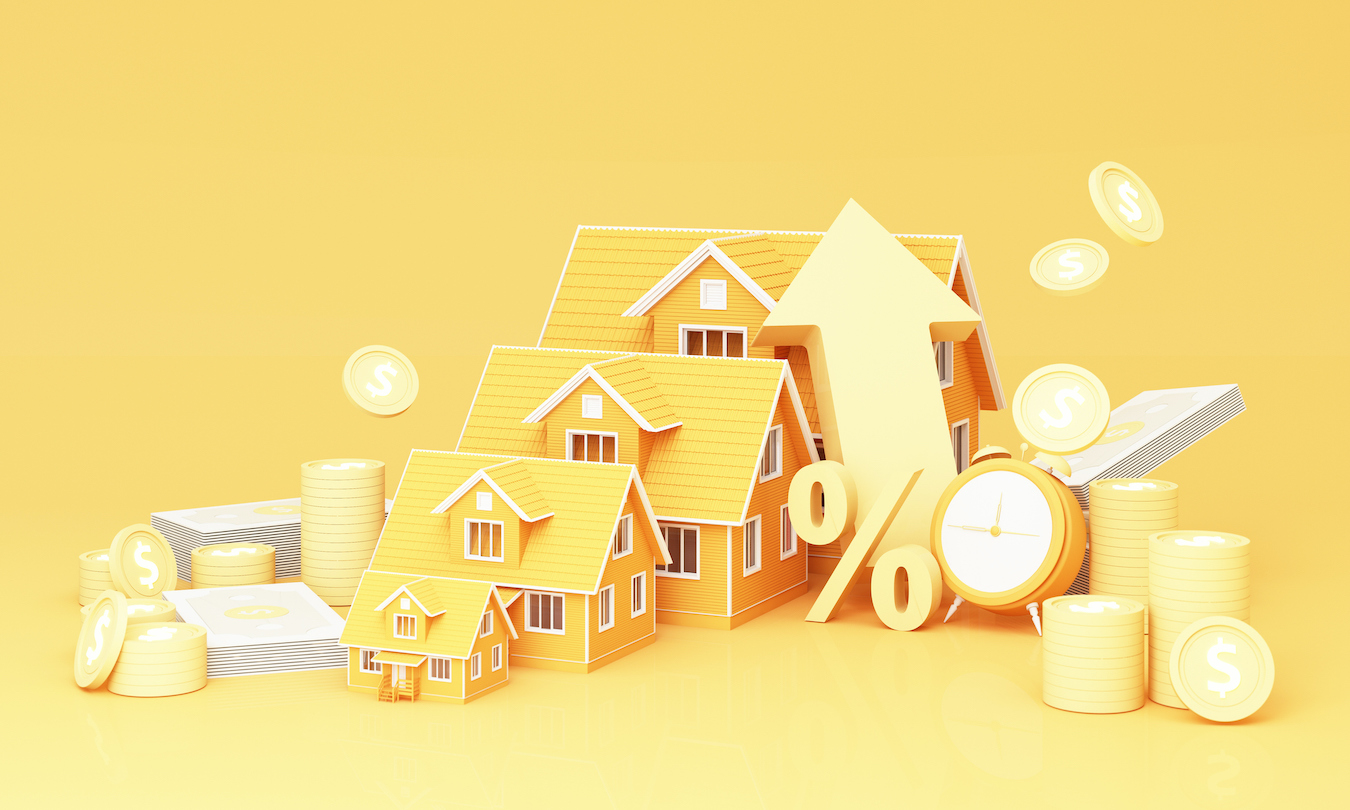 Since the pandemic, the housing market shifted definitively into a seller's market. With a shortage of inventory and increased demand, sellers held the upper hand.
But the real estate market is also shifting. Demand is decreasing, there's more inventory available, and interest rates have begun to rise. But are we in a buyer's market yet?
>> Related Read – Housing Market Predictions for 2023 + The Next 5 Years
It's Still a Seller's Market in 2023
While the housing market is cooling off, it's still a seller's market in 2023. The Knock Buyer-Seller Market Index indicates that of the 100 largest housing markets in the nation, 36 are forecast to be buyers' markets by November 2023. However, 41 markets will remain sellers' markets, while 23 will be neutral. While buyers will enjoy some leverage, particularly toward the end of 2023, we're still solidly in a seller's market.
Multiple factors contribute to that seller's market. The supply of homes for sale remains limited for several reasons. Most buyers who purchased homes during the past few years and who had very low-interest rates won't want to sell anytime soon. New home construction has also fallen in January for the fifth straight month, which is only contributing to the shortage of housing inventory.
Home prices are also affecting the market. If inflation drops, then home prices will drop some, but likely not enough to make a major difference in the market. Rising interest rates will still keep monthly mortgage payments up, so buyers are unlikely to see overall more affordable homeownership.
With continued limited inventory and the average cost of buying a home likely to remain about the same, we will remain in a buyer's market in 2023.
>> Related Read – How to Find Houses Before They Hit the Market
How the Economy Affects the Housing Market
The economy also directly affects the housing market. When economies slow down, it's more difficult to borrow money, meaning fewer buyers purchase homes, and demand decreases. In contrast, it's easier to borrow money in a thriving economy, and buyers are more likely to purchase homes.
While mortgage rates are dropping, they are still nearly double what they were a year ago. Those higher interest rates make homeownership unaffordable and unappealing to some buyers. If inflation slows, those rates may drop further, generating more sales and allowing more buyers to secure a mortgage at more affordable terms.
Looking at the Consumer Price Index also provides a gauge of the changing prices that urban consumers are paying over time. As of January 2023, food costs had risen by 10.1%, energy increased by 8.7%, and new vehicles had increased by 5.8% over the last 12 months. These percentages reflect steep increases in the prices that consumers pay. These rising costs indicate that inflation is still an issue in the country and that borrowing money may be challenging, as a result.
>> Related Read – Is It Better to Rent or Buy Right Now?
What Is a Buyer's Market?
In a buyer's market, there are more homes for sale than there are buyers looking for those homes. With so much inventory to choose from, buyers have more leverage, and sellers are more likely to drop the price of their homes to appeal to those buyers and close deals. Homes also tend to sit on the market longer.
3 Tips for Buyers in a Buyer's Market
It's ideal to purchase a home in a buyer's market, and the following tips can help you to get a good deal on the right home.
Research local properties. Spend time learning about the available local properties, as well as the prices that they sell for. Your real estate agent can help by researching comps for any home that you're interested in. With this information, you can better negotiate the price of the home.
Find the right home. Don't be afraid to take some time and wait until the right home comes along. With less competition and more inventory, you can afford to wait for the house that you really want.
Look for a home that's been on the market. If a house has been on the market for a while, the sellers may be more willing to negotiate. You may be able to lower the price or get the seller to agree to make repairs or other contingencies.
Related Read – Renting vs. Buying a House: Advantages & Disadvantages
What Is a Seller's Market?
In a seller's market, there is more demand for homes than there are homes for sale. As a result of that low inventory, buyers compete with each other for available properties. Sellers hold an advantage in this market, so they may ask for higher prices and be less willing to negotiate with buyers. It's also more common for buyers to get into bidding wars, which can further drive up home prices. Homes tend to sell more quickly, so buyers must be willing to act promptly.
4 Tips for Buyers in a Seller's Market
You can still buy a home in a seller's market, but you will need to be strategic in your home-buying approach.
Be prepared. Take the time to get pre-qualified for a mortgage to show that you are a serious buyer. Understand how much you can and want to spend on a house ahead of time, so you don't get caught up in a bidding war and accidentally overspend.
Carefully plan your offer. In a seller's market, you need to make a strong offer that's appealing to the seller. Asking for extras, like contingencies or specific closing dates might cost you the home. Instead, ask for the most important elements that you absolutely can't go without.
Don't get discouraged. In a seller's market, even with strong offers, you're bound to lose out on homes. Try to stay patient. With persistence, you will eventually find the right home and close the deal.
Hold out for the right house. It can be tempting to make an offer on houses that are just okay, simply because you're frustrated and afraid you won't find a home. Remember that a home is a major financial commitment, and you will likely live in the home for many years. Hold out for a house that you truly want to own, and that you feel you will be happy living in.
Related Read – What Not to Do Before & When Buying a House
The Bottom Line: Let Guidance Be Your Guide
In a seller's market, it's important to have a real estate agent who is well-informed, has an excellent network, and can help to guide you through the process of buying a home. The Guidance Home Services real estate agents are highly knowledgeable, friendly, and helpful, making them ideal partners to support you on your home-buying journey.
Additionally, Guidance Residential account executives are highly experienced and knowledgeable in the mortgage industry. They can answer your pre-qualification and mortgage questions and help you through every step of getting pre-qualified and applying for a mortgage.
If you're ready to take the next step, get pre-qualified online in fewer than 10 minutes with Guidance Residential today.
Start Your Home Buying Process