Islamic Mortgages for First Time Buyers, Part 2: Qualifications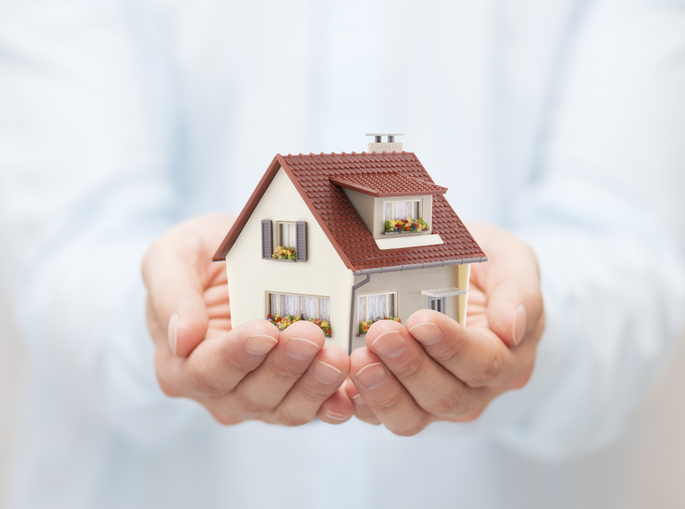 Even though an Islamic mortgage is not actually a mortgage at all, the qualification process is similar.
Let's clarify this up front: Islamic home financing is built on a very different foundation from a traditional mortgage, and it's to your benefit. A co-ownership approach is more equitable while offering benefits no other type of financing in America offers, such as shared risk.
Some aspects may look familiar, though, and one of those is the qualification process.
Read on below to make sure you know how to qualify for your financing. .
Qualifying for Islamic home financing
Qualifying for Islamic home financing is similar to traditional home financing, because any company needs to ensure that a potential customer — or, in this case, partner in this joint venture — is ready to hold up their end of the deal. You'll need to save for a down payment, fill out an application, and provide documentation. But don't worry, Guidance Residential's online tool walks you through the application process step by step, and your Account Executive is always there to help.
Can non-Muslims take out an Islamic mortgage?
Before you read further, it's worth noting that, while Islamic home financing was created to provide an option for faith-conscious Muslim families, it is a growing option in America outside the faith community as well.
Islamic home financing is available to all, and it's growing in popularity for ethical and practical reasons. Co-ownership is more equitable than a lender-borrower relationship. In addition, Islamic banking and financing guidelines aim to grow the economy while protecting the vulnerable, so many aspects are more favorable to the homeowner. If equity, justice, and favorable terms appeal to you, read on.
Getting pre-approved
The financing process generally begins by obtaining Pre-Approval. This process confirms that you meet the financier's requirements
It is possible to start with a quick Pre-Qualification if you would like to obtain a rough estimate of the home price you may be able to afford, or even to figure out a quick estimate on your own using our online calculators. But if you're serious about buying a home, you can move directly to your Pre-Approval Application. Realtors usually expect you to be Pre-Approved before they show you homes.
You can apply for Pre-Approval online at your convenience — Guidance Residential's streamlined tool walks you through the process. As you fill out your application, you will be prompted to submit documents to verify data such as income, employment and savings. Your financier will then be able to let you know what financing you may qualify for. At any time, you can speak with an Account Executive for further assistance.
Once you receive your Pre-Approval, you're ready to start looking for a home. After you find a home you love and your offer is accepted, you will need to update your application with details on your home. After that, you're on the path to closing and getting the keys to your new home.
Steps to ensure program approval
When a buyer is applying for home financing, the finance provider is looking for three things:
1. Assets—How much can the buyer put in?
2. Liability—How much does the buyer owe other people?
3. Credit history—How well has the buyer managed the obligations he or she already has?
Your credit score is a key factor for the type of home financing you may qualify for. It affects the amount required for an initial payment, the financing amount, and the rate you are offered. Luckily, there is a lot you can do to get your credit score into top shape.
Beyond that, it's important to gather all of the documents your financier requests, and send them to your financier on time. And don't make any major changes at this time — this is not the time to change your job or make a large purchase. Read on for more details, and find more do's and don'ts on our blog.
Get your credit score into top shape
One way to facilitate your approval is to check your credit score and make changes to raise it if needed.
Credit matters any time you are getting assistance paying for a large purchase. Your credit report is a picture of how you have managed financial obligations over time. This gives the provider an idea of how you'll manage the home payments. There are many components that make up your credit score. Two of the most important are your recent payment habits and how much debt you have in relation to how much credit you have available. (Lower debt is better.)
To protect your credit score, keep your credit use well under your limit for each card, pay your bills before their due dates, and pay off the whole balance on your cards each month if you can.
It can also be wise to check your credit report for errors. You can check your credit reports for free once a year. Get reports from all three credit bureaus — Equifax, Experian, and TransUnion — because the information in each report can differ. If you see any errors, you may need to write to the credit bureau and straighten out the record — but ask your Account Executive first about whether it's a good time to do so. That's because disputing an account could have negative ramifications depending on the timing.
Prepare your financial documents
Start gathering the following documentation:
Pay stubs for the past 30 days
Bank statements for the past 60 days (all accounts and all pages)
W-2 forms and tax returns for the past two years
Employment history for the past two years
Other financial statements such as 401K, stock, auto loan, and home finance statements
Be prepared to respond quickly to additional requests as well, to keep your application moving within the expected timeline.
Collect funds for down payment and closing
You'll also need to gather the funds for your down payment and closing costs. One of the best ways is to put aside savings as soon as you receive each paycheck, because it's easier to stick to a budget when the funds are out of sight. If you haven't done so recently, you may find it helpful to examine a month's worth of expenses and look for places to cut costs. Other ideas: Sell things you don't need, ask for a raise, and take a look at your skills to consider a temporary side job if needed.
If you're lucky enough to receive a gift from a family member, note that the giver most likely must be related to you. Ask them to give you the gift through check or wire transfer only to facilitate documentation — you need to avoid making large cash deposits. You will need two pieces of documentation to accompany the gift:
1. A gift letter. This shows that the gifted funds are being used to purchase a specific property, and that the donor does not expect you to repay the gift.
2. Proof that your donor is able to give the gift. This paper trail includes the source of the funds, such as a bank account statement demonstrating the donor has the money to give.
You can also ask your Account Executive if any assistance programs are available.
Avoid excessive spending
This is a time to minimize credit card usage and maintain the status quo. Don't lease or buy a new car or even buy furniture until your closing is over. Applying for car financing, for example, or even closing an unused account could throw off your scores and jeopardize your home purchase.
Maintain your income and marital status
Keep things consistent in your life outside of finances as well. Don't get married or divorced or quit your job. The goal is to avoid last-minute disruptions to your agreement.
Get started
Ready to get started? Here are some links to help.
Your Guidance Residential Account Executive is here to help with any questions. Looking to refinance or purchase? Rates have dropped to historic lows! Have a friend or family member who is looking for a home? Call 1.866.Guidance, or start an application today!
Start Your Home Buying Process