Islamic mortgages for first-time buyers, Part 3: Process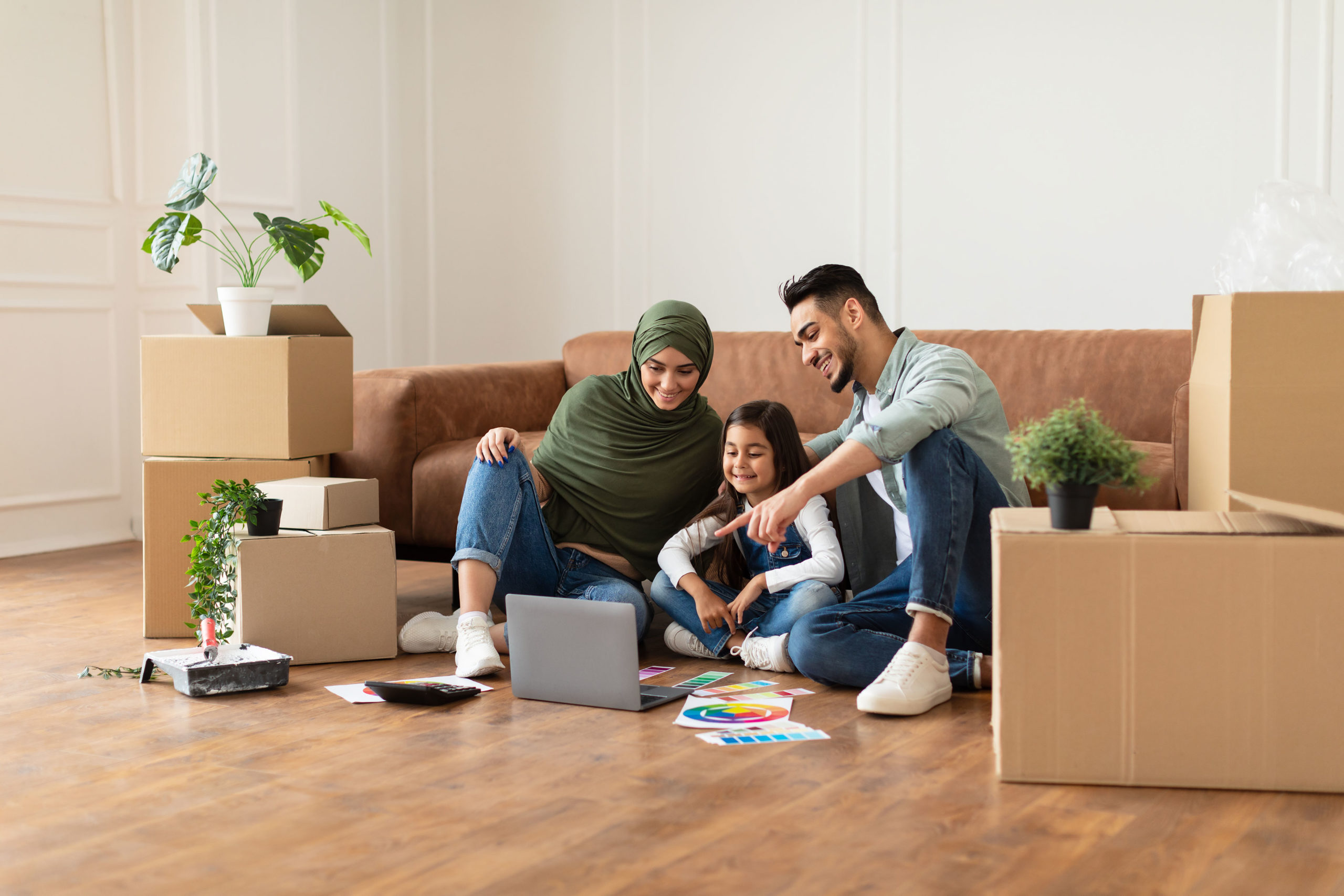 If you are a first time home buyer and want to purchase your new home in a halal way, you will want to learn all you can about the process. You may have already made a few key decisions like where you want to buy your home and what type of home you are looking for. What you may need more guidance on is how to apply for financing.
Here are a few tips that can help you navigate the process and reach your goal.
Get to Know Each Step of the Islamic Home Financing Process
Educate yourself
In order to select your options for Shariah-compliant home financing, you need to know what Islamic home financing is and how it works, what the differences are between a truly Shariah-compliant home financing product vs. a conventional mortgage. It is also important to learn the other types of home financing options so you can compare and contrast.
Here are few resources that can help you understand both Islamic home financing in general and Guidance Residential's Declining Balance Co-Ownership Program:
Pre-Qualify
If you're curious about potential costs and the amount of financing you can afford, you can always get an instant estimate yourself using an online calculator.
For a more solid idea, however, you can complete a quick and simple pre-qualification process. This will give you a better idea of what you can comfortably afford and the amount of financing you can obtain from your Islamic home financing provider.
During pre-qualification, you provide the financier with basic information about you and your finances so that the company can calculate and provide you with the maximum amount of funding you may be qualified for. Pre-qualification also gives you an idea about how much your monthly payment will be according to your qualification result. Knowing these figures in advance will help you narrow down your home search results and expedite your decision making process.
Getting pre-qualified is simple and can be done online within a few minutes with Guidance Residential's online pre-qualification tool.
Pre-qualification is optional. You can also skip right to the next step of pre-approval.
Get Pre-Approved
When you see a home for sale in the location you are looking to purchase, you will probably be competing against other home buyers also interested in the same property. Sellers give priority to home buyers who are committed. One way that sellers gauge your commitment is whether you have been already pre-approved by a financier.
During pre-approval, the financier asks for your income, expenses and related documents to verify your financial information and determine exactly how much fund they will be willing to offer you as a financier of your home.
When you choose your Islamic home financier, contact them and get pre-approval in order to present yourself as a committed buyer. Pre-approval speeds up the underwriting process and gives competitive advantage to home buyers. Once you are pre-approved, your home purchase offer to the seller becomes stronger.
Many real-estate agents will not show a home to customers who are not pre-approved, because this important step shows you are serious and ready to buy.
Connect with an Agent, Shop for Homes, and Make an Offer
Once you're pre-approved, it's time to find a knowledgeable and reliable real estate agent. Guidance Residential's sister company, Guidance Home Services, can connect you with a trusted and experienced agent.
Once you're connected with a licensed real estate agent, it's time to filter through all those listings, go on showings and submit an offer on your favorite home. Work with your local real estate professional to schedule appointments to go and see listings that fit your budget and meet your expectations.
Apply for Islamic Home Financing
Once you have made an offer on the home you want to buy and it's been accepted, it's time to apply for home financing. If you're already pre-approved, this stage will be faster and simpler — you will mostly just need to update your application with the details of the property you want to buy. If not, be prepared to provide documents quickly so you can receive approval in time.
During the application process, you work with your Islamic home financing provider and submit an application with required documentation. Throughout this stage, your Account Executive will work with you. You can complete the entire application at your convenience if you prefer, but your Account Executive also will be happy to assist and answer any questions you may have. They will also reach out for additional documentation if needed.
Guidance Residential generally uses the following main criteria for assessing your application:
Income
Current debts and credit history
Assets and available funds
The value of the property
In order to complete your application, you should be prepared to provide the following documentations in a timely manner:
W‐2s (for the last 2 years)
Recent pay stubs (two most recent consecutive)
Bank statements for all financial accounts, including investments (for the last 2 months, all pages)
Signed personal and business tax returns (all pages and relevant schedules)
If self‐employed, a copy of most recent quarterly or year‐to‐date profit/loss statement
A copy of the signed Purchase and Sales Agreement
If you are applying with a co-borrower such as your spouse, you will also need to provide the same documents for them. The company may require more documents, depending on your circumstances and depending on the type of home financing for which you are applying. Upon verification and approval of your application, the account executive will inform you of the next steps.
Closing time!
After your application is approved, you will receive a date for closing. That is when ownership of the home will be transferred to you.
During the time leading up to closing, it's important for you to keep everything the same so you don't jeopardize your financing or delay the closing date. Don't apply for a credit card, make a large purchase, or change your job. Consistency is key here. Also continue to keep the lines of communication open with your financier and continue to provide any requested documentation in a timely manner.
When the closing date arrives, you will meet with a team that includes your Realtor, the seller's Realtor, and others. You'll sign papers and receive the keys, and the home is yours!
Why Finance with Guidance Residential
Guidance Residential is the #1 Islamic home finance provider in the United States. Since 2002, the company has provided more than $6 million in financing and assisted more than 24,000 families in achieving their dream of home ownership consistent with their values.
The company's co-ownership model of Islamic home finance is completely free of Riba. An Islamic mortgage is not actually a mortgage at all — it is built on a completely different foundation from a conventional mortgage and is 100% free of Riba. Guidance Residential's model also provides a combination of other unique benefits no one else in America offers, such as risk sharing and capped fees. All along the way, the company combines the most up-to-date technology with caring assistance from your dedicated Account Executive.
It's the Guidance Difference.
Buying your first home with the help of an Islamic home finance provider such as Guidance Residential does not need to be a daunting process if you educate yourself. You are not alone. Our professionals deal with new homebuyers on a daily basis. They understand that it can be overwhelming but are available to help guide you on your path to home ownership.

Get started with your home buying experience with online pre-qualification — it takes only a few minutes, and you'll be on your way to your dream home!
Start Your Home Buying Process