January can be the best month to buy a home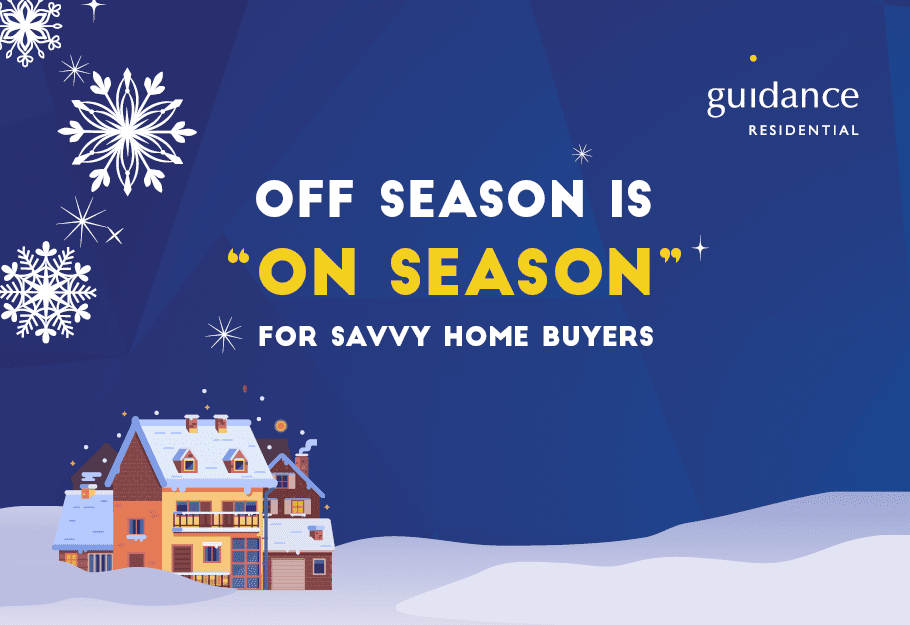 Sarah and Kareem* started looking for their first home one spring as they prepared to move to a part of the country with a competitive housing market. Shocked at the high prices, they downgraded their expectations to the bare minimum and made offer after offer on tiny homes in areas they did not like.
Each time, they missed out as the homes sold in days in a hot market.
Finally, an offer was accepted in April and they moved into their first home, which over the next few years became too small for their growing family. They couldn't imagine how they could ever move to a bigger house with a yard for their children to play in.
As they kept an eye on the market, though, they learned what many smart home buyers know – that their money would go further in the off season. In fact, the off season is the on season for money-savvy buyers.
Prudently watching this time, they found a promising home in a good area, priced well for the slower off-season market. They made an offer and it was accepted. Their new, larger home in a better neighborhood actually cost them less than their first home. This was where their children would grow up, alhamdulillah.
Sarah and Kareem's smarter shopping paid off the second time.
Smart trade-off
Spring and summer are traditionally the times when people move. The weather is better, school is out soon, and it's just more convenient.
Last year, according to Redfin, home sales rose by 37% from February to March; and in 2017, the most recent year for which full data are available, 40% of home sales nationwide occurred between May and August. This is in line with trends for past years. (1)
More homes are listed on the market in the spring and summer, but many more buyers are shopping too. Competition drives up home prices as houses sell faster. In this hot market, sellers often have little motivation to negotiate prices and other concessions.
For buyers willing to take the path less traveled and do their house-hunting in the winter, the result can pay off, as it did for Sarah and Kareem.
Many sources agree that January is the best month to buy a home: That's when sale prices tend to hit their lowest point. According to the National Association of Realtors, the median home sale price in January 2018 nationwide was about $240,800 – the lowest prices of the year. By June, the peak of last year's market, the average sale price had jumped to around $273,800. That's like paying a $33,000 fee for the convenience of moving in summer. (2)
While prices are at their lowest in January, inventory starting to pick up – more good news for buyers. More homes are on the market in January than there were in December, meaning more selection to choose from. Still, many homes selling in January have been on the market for several months, so sellers are often ready to make a deal. (3)
All of this makes January a sweet spot for smart home buyers, and February is not far behind, with prices remaining low and sellers still motivated.
Prospective buyers whose top priority is the convenience of moving during summer can sit back and relax a little longer. But those who want to find the best deal possible, it's a great time to get started.
By starting now, you'll place yourself in a stronger position to find the right home – and potentially save a lot of money.
*Names changed for privacy
Start Your Home Buying Process