Pre-Approval vs. Pre-Qualified: What's My Next Step?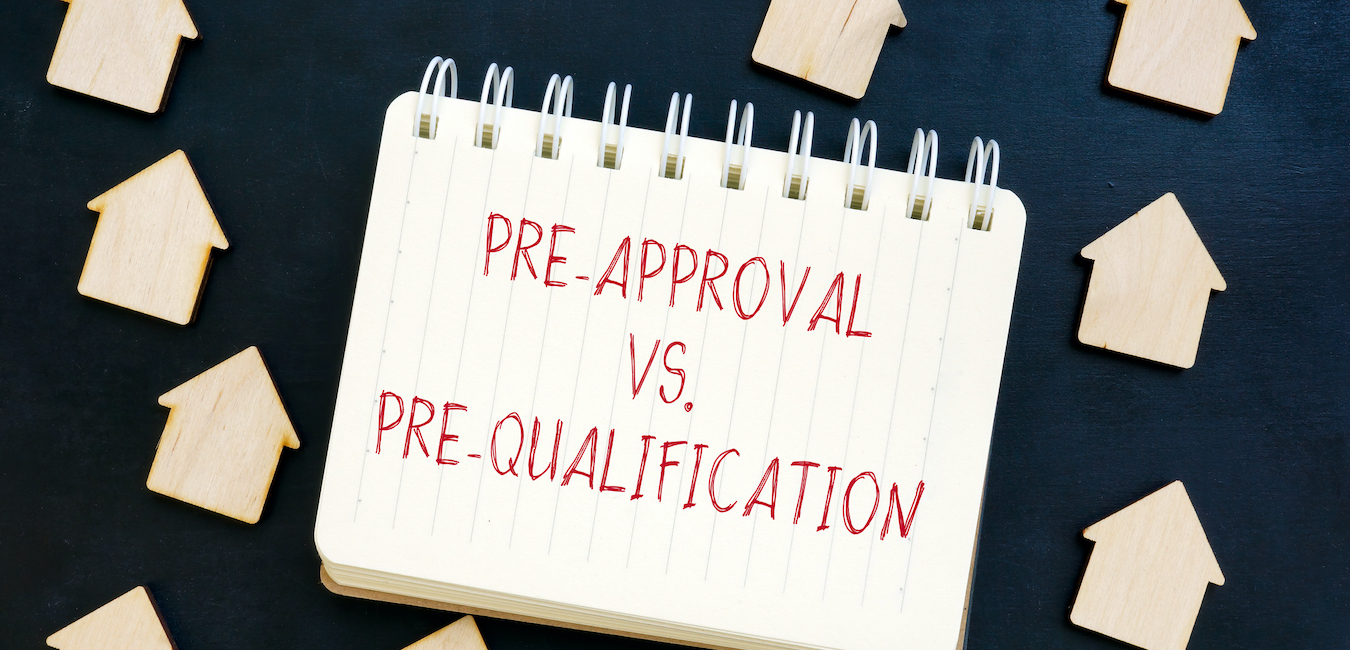 Purchasing a home can be challenging, especially when inventory is low and home prices are soaring. On top of this, investment firms are buying homes as money-making opportunities — outbidding the average buyer. How can you compete? Consider taking steps to position yourself as a desirable buyer. One way is to talk to a home financing company to weigh your options early in the home buying process. As you do this, you may come across two terms as you get ready to apply for financing — pre-approval vs. pre-qualified. Here, we'll uncover what each term means and which one you should get to set yourself up for success.
Please note some companies use these terms interchangeably. Either way, pre-qualification and pre-approval letters are not guarantees. You are not making a commitment to use that company when going through the pre-qualification vs pre-approval processes.
What Does Pre-Qualified Mean?
When you are pre-qualified, you've taken the first step to home financing. It's the preliminary step to see how likely you, the prospective buyer, are able to qualify for financing. A pre-qualification letter will give you an estimate of how much you may be able to afford. This is based on the information you provide. To receive the letter, you will self-report information like your income and debt, but no documentation is submitted. This is why the pre-qualification letter is just an estimate. The home financing company will not have had a chance to perform an in-depth review of your finances. A credit check is not required.
Again, this is the first step. But it may be worth getting one to point you in a direction for an estimated budget as you begin your home search.
What Does Pre-Approval Mean?
According to The Mortgage Reports, 42 percent of homebuyers go shopping for a home without getting pre-approved first. Pre-approval letters show a seller that you're a serious buyer. They can sometimes help make offers stronger if there are multiple on the table. Also, a pre-approval letter makes your home search easier. It allows you to know how much a home financing company is willing to provide you. With these benefits, it's worth taking the time to get one.
A pre-approval means a home financing company has performed a comprehensive analysis of your finances to find out how much they are able to provide you to finance your home. With a pre-approval, you are given a specified amount that is valid for a set length of time under specific conditions. The information you provide will be verified, unlike being pre-qualified, where you receive an estimate based on what you give the home financing company. To get a pre-approval, you'll need to provide your financial information, including bank statements, income verification, and tax returns. Getting a pre-approval may also take a bit longer because these documents will be reviewed.
Furthermore, your credit will be checked. Your credit score shows your ability to make payments on time. And this needs to be verified. Find out how getting pre-approved affects your credit score.
Pre-Approval vs. Pre-Qualified: What's the Difference?
According to the Consumer Financial Protection Bureau, there's not a lot of difference between a pre-qualification letter and a pre-approval letter. Both are letters from a home financier that states how much they are willing to provide you for financing a home. The differences arise depending on the company and whether the term is used interchangeably. But generally, when it comes to pre-qualification, credit history does not need to be checked, while a pre-approval requires it.
Additionally, a pre-qualification does not show a rate or review of your finances, while the process to receive a pre-approval letter does. A pre-qualification is an estimate since your information isn't reviewed in-depth. A pre-approval will tell you what you will actually be provided were you to choose the company as your home financing provider. You also do not typically need to be pre-qualified first in order to get pre-approved. You can go straight to the pre-approval process if you choose to.
How Far in Advance Should I Get Pre-Approved or Pre-Qualified?
You should get pre-approved or pre-qualified before searching for a home. Making an offer without a pre-approval letter isn't impossible, however, it is helpful to know your buying power before you begin your search. Talking to a home financing company early on gets the process going for a road to a faster closing. Ideally, you'd want to kickstart looking for a home financing company as soon as possible. You may want to talk to several, vet them out, and see which one you want to work with. So, begin this step when you've decided it's time to become a homeowner. Also, talking to a home financier early on can potentially bring up any financial issues that arise when reviewing your finances. If you talk to them early on, you can get those issues fixed before you purchase your home.
Pre-qualification and pre-approval letters do have expiration dates of around 60 to 90 days after the issue date because your finances can change. Though you can always ask your home financing company to update the letter, keep this in mind as you schedule when to get the letter. You may also want to factor in how long a pre-approval takes.
How Many Pre-Approval or Pre-Qualification Letters Should I Get?
There is no set rule that prohibits you from receiving more than one pre-approval or pre-qualification letter. If you'd like to shop around for rates and see which company you want to work with, you can get these letters from multiple home financing companies. Just note that it will take time to send your documents for each company to review. If you chose to get a pre-approval letter, your credit score will be checked several times, once for each company.
Pre-Approval vs. Pre-Qualified: Which Is Right for You?
Getting a pre-approval or pre-qualification letter is to your advantage for an idea of how much you can afford. A seller may put more weight on an offer with a pre-approval versus a pre-qualification letter. With a pre-approval, you're one step closer to moving the process along than someone who just has a pre-qualification because the home financing company has already looked through your finances.
Talk to a home financing company and a real estate agent to figure out which one is right for you. Getting pre-qualified is helpful when you're thinking about buying a home and are curious about the price range that you will be able to afford. Getting pre-approved is beneficial when you are ready to start looking at homes and will put in an offer immediately when you find one you like.
As you get pre-approved, know how to avoid pitfalls. One is to remember that even if you are provided up to a certain amount, you do not need to use the full amount. You need to decide for yourself what works in your financial situation and what you feel most comfortable with doing. Figure out how much you can pay per month and work backward. A pre-approval or pre-qualification letter will point you in the right direction so you can stick to a budget and manage your expectations.
Take the first step. Get prequalified online today in fewer than 10 minutes with Guidance Residential.
Originally published August 2020, updated November 2021.
Start Your Home Buying Process