6 Reasons to Get Pre-Approved for a Mortgage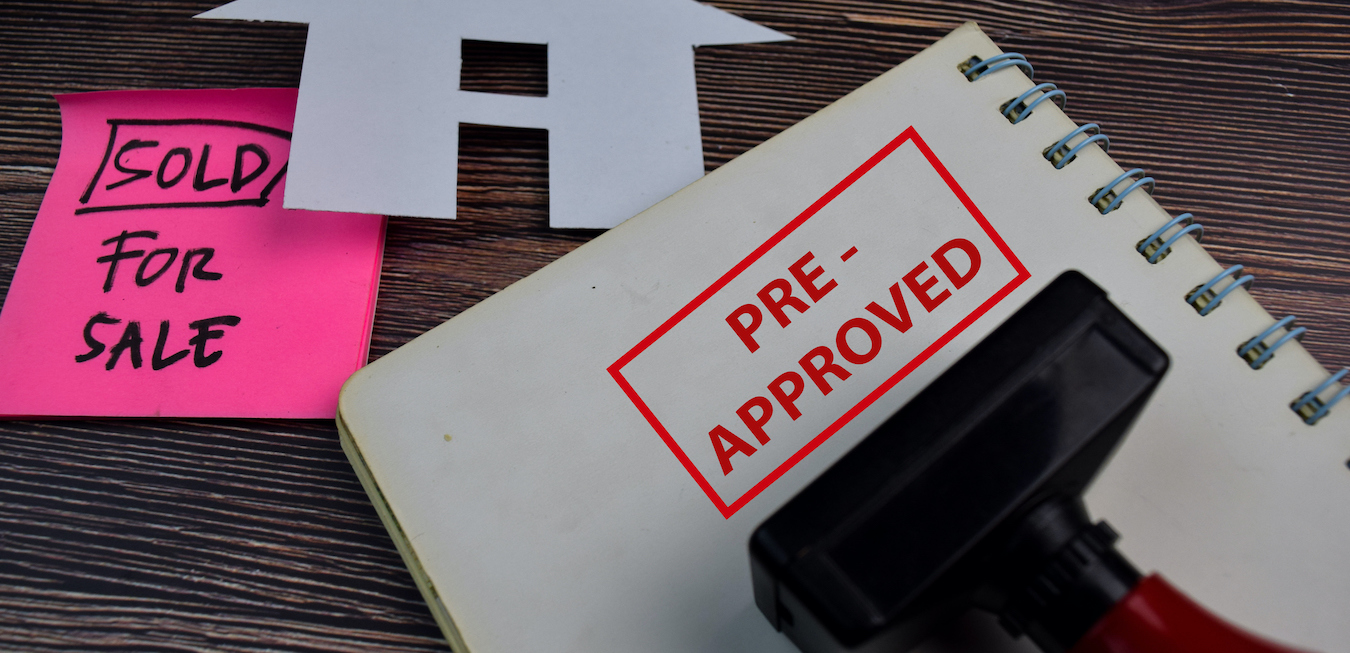 There are a lot of steps that occur in the process of purchasing a home. Before you start your search, it's a good idea to get a refresh on what to expect during the home financing process. The first step to a smooth sailing journey is to obtain a pre-approval. A pre-approval will show you how much you are able to afford. Here, we'll cover the reasons to get pre-approved for a mortgage and why you can't afford to skip it.
Why get pre-approved for purchasing a home?
Are you looking for a way to streamline your house search? Do you want to stand out among other buyers making offers to the same house? If you answered yes to one or both of these, it may be time to get pre-approved. These, and more, are the benefits of getting pre-approved.
6 benefits to getting pre-approved for a mortgage
1. Provides a guideline for your home search
With so much to consider for your new home—the location, interior must-haves, exterior design, and more—you need a way to streamline your search. When pre-approved, your home financing company will let you know how much you can afford.
With this in mind, you can target the right homes within the appropriate price range. First, you'll know which homes you can afford. And second, it'll allow you to expand your search and look at ones that you may have thought were out of your reach. Additionally, pre-approval letters are generally valid for 30 to 90 days so this gives you an adequate time range to search before needing to update it.
2. Become an attractive buyer
When it's a seller's market and homeowners are getting multiple offers on their house, how do you stand out? Think about it from the seller's perspective. It is a stressful time for them and they want to make sure their home selling journey goes as smooth as possible. One way for them to gain some assurance is by accepting an offer with a pre-approval letter. This shows that the buyer is very likely to get financing if they purchase their home and won't cause delays in the process. So, it's worth getting pre-approved to become an attractive buyer and ease the seller's mind.
3. Get clear on your monthly payments
When you go through the pre-approval process, you'll find out the approximate monthly payments information. You'll know how much you can expect to pay per month once you close on your new home. This estimate will help you plan accordingly.
Even if it comes down to realizing you need to wait a little longer before you're ready to buy a home, it is worth going through the pre-approval process to discover that. It'll help you understand the costs involved in owning a home and see if you're comfortable based on your financial situation. Also, remember that just because you can afford up to a certain amount does not obligate you to use the full amount.
4. Reduce surprises
Your home financing company will need to take a look at the financial documents you provide to issue a pre-approval. They will pull your credit (check out the impact of mortgage pre-approval on credit scores to understand how it works.) And they'll look into your job history, assets, and debt-to-income ratio. Sometimes they'll find something you weren't even aware of. Maybe you didn't realize you had a low credit score. Or, didn't realize your debt-to-income ratio was so high. These surprises can come up when going through the pre-approval process. Finding out any problems early on will benefit you in the long run. 
5. Keep the home buying process moving along
While everyone involved in the home buying process is hoping for a smooth closing, delays do happen. For example, one of the causes of delays could be due to home financing. Home financing companies may need. When you have a pre-approval, however, you've already built a relationship with the home financier and submitted your financial documents. You may need to submit additional documentation or updated information, but you've already done the first step to kick off the process sooner.
6. Work with a real estate agent
Don't go through the homebuying journey alone. Work with a team of experts to guide you each step of the way and provide you with their knowledge. One of the experts to add to your team is a real estate agent. Let them work on your behalf to schedule showings, negotiate, and be there for you to answer questions along the way. To tap into the benefits of working with a real estate agent, get pre-approved. Some real estate agents only take on clients who have a pre-approval. It lets them know that you have your finances ready and are serious about purchasing a home.
How do I get pre-approved for a mortgage?
By now, you're familiar with the reasons to get pre-approved for a mortgage. And if you've decided the next step is to get pre-approved, where do you begin? You'll want to talk to a few home financing providers to see which one you feel most comfortable working with. Once you've found a provider, you can start the process. Give them all the financial details they require, then allow the company some time to review and determine how much you can qualify for.
Note when you've found the house you want to move forward with and have an accepted offer, being pre-approved does not guarantee that you will be given the amount of money to purchase a home. It also does not tie you to the company.
5 factors that go into a mortgage pre-approval
1. Credit Score and History
How do you manage your credit? Do you keep your balance under your limit and pay on time? Your credit score is an indicator of this. As part of the pre-approval process, your home financing company will check your credit. They will pull your credit score from main credit bureaus so they can see how likely you are to hold up your end of the deal.
2. Income and Assets
Your home financing company will ask for verification of income and assets as a factor for your pre-approval. This information shows proof that you have enough to cover the cost of a down payment. They will look into recent bank statements and transaction history from all sources used for financing (like 401K, stocks, and bonds.) And this will also include gift money, which may require a letter from the gift giver.  
3. Employment Information
For employed individuals, have your tax returns, W-2s, and pay stubs ready for review. For self-employed individuals, you will need to show other documents like a business tax return and year-to-date profit and loss statement.
4. Debt-to-Income Ratio
Another factor that goes into a pre-approval is your debt-to-income ratio, which is the amount of debt you have to income. This includes the monthly payments you'll make for a home. Here's an example of how the ratio is calculated. For example, if you had a combined debt of $1,000 a month and a $5000 monthly income, your debt-to-income would be 20%. Home financing companies will factor in this percentage to determine your pre-approval.
5. Other Documentation
On top of all of this, your home financing company will require a few other documents, including identification like a passport. Be prepared to present other documentation like child support or alimony income, a Social Security award letter, or a gift letter. Additional documents could be requested according to your unique situation. See our checklist here.
Start Your Home Buying Process