How to Get a House in This Market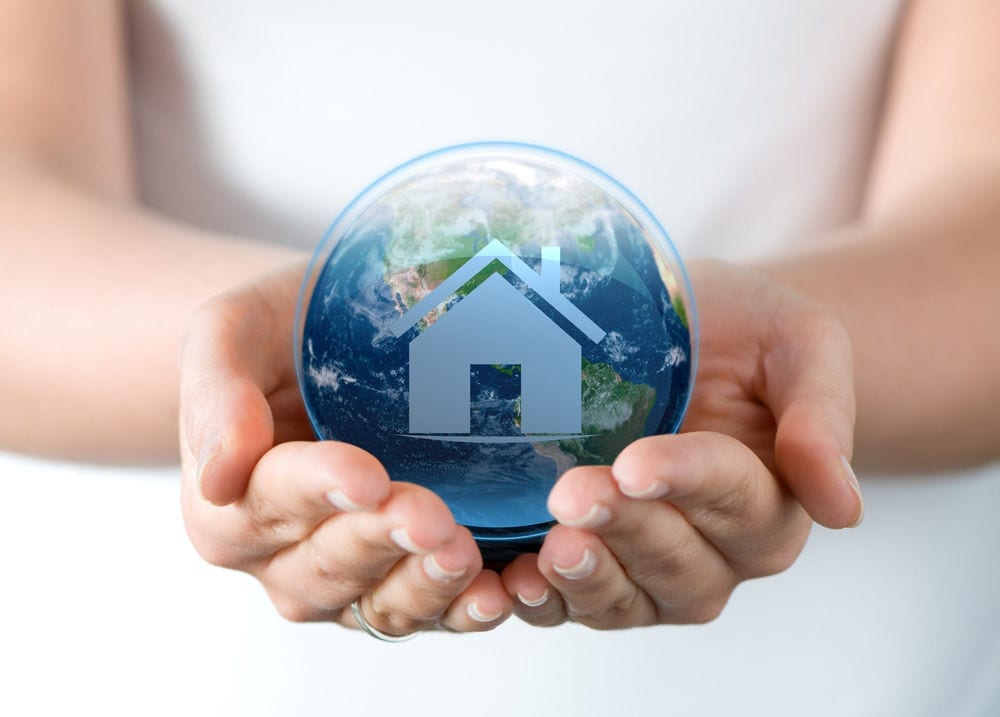 Buying a home, whether it's your first home or your tenth, can be stressful even when everything goes smoothly. But when you're shopping for a home in a hot real estate market, the entire process becomes more challenging and daunting.
With so few homes for sale and such huge demand from buyers, buying a home right now is an entirely different experience. You might find yourself involved in bidding wars, might pay higher than typical prices for a home, and will probably miss out on a few homes before you're able to get one under contract.
That's not to say that buying a home in today's market is impossible. Instead, you need to be prepared for what's ahead and use the following tips to improve your chances of closing on a home.
Buying a House in 2022: What to Know
It's important to understand how the current state of the real estate market will affect your homebuying experience. There's such a demand for houses that sellers are receiving multiple offers from buyers. Sellers are in a unique position to pressure buyers to forego home inspections and close quickly.
Appraisals are also causing problems in this hot housing market. Bidding wars are driving up housing prices, so most properties sell for more than their listing price. If that price is more than the home's appraised value, the buyer may not be able to get a mortgage for the home and will have to back out of the deal, which can be frustrating and disappointing.
Some experts believe that we're in a long-term housing shortage, which impacts the real estate industry. Monthly mortgage payments are increasing, partially due to higher mortgage rates and partially due to higher homebuying prices. While that increased rate hasn't yet impacted demand for homes, the lack of available properties makes buying a home difficult.
According to Realtor.com's Danielle Hale, the United States needed to build 5.8 million homes over the last 10 years to house families. Those homes haven't been built, which results in a buying frenzy as younger generations are looking to buy their first homes but are running into limited supply.
Additionally, lumber supply and pricing issues are driving up the prices of the homes that are built. NAHB Chairman Jerry Konter reports that the cost of building materials has increased by 20% on a year-over-year basis. Kotnter notes that framing lumber prices had more than tripled by August of 2021, while oriented strand board prices doubled. These material cost increases result in higher home prices.
7 Tips on How to Buy a House in a Seller's Market
Today's housing market is a seller's market. A seller's market occurs when there are limited goods available for sale, meaning the seller can price those goods higher than normal. With such demand for houses but so few on the market, sellers are increasing costs and are able to be more selective about which offers they accept.
Buying a house in a seller's market is a challenge, but the following tips can help you to successfully buy a home.
1. Get Pre-Approved for a Mortgage
Before you start searching for a home, it's important to get pre-approved. Getting pre-approved from a lender helps you to understand exactly what your price range is, and how much money you will be able to borrow from a lender. With this information, you can narrow down your home search and know that you'll be able to afford the houses that you're looking at.
Since the market is ultra-competitive, having a pre-approval letter gives you an advantage. It shows that you're a serious buyer who's already taken the time to contact a lender, and it demonstrates to the seller that you aren't wasting their time.
If you do get into a bidding war, sellers may drop offers from buyers who aren't pre-approved. If you want to maximize the chances of a seller accepting your offer, then you shouldn't make an offer without a pre-approval letter in this market.
>> Related Read: How Long Does a Pre-Approval Take?
2. Target Under-Budget Homes
When you're pre-approved, you'll know the maximum amount that you can borrow, but it's also important to consider how much you're comfortable paying for a home. Once you've determined the absolute maximum that you want to pay, look for homes that are priced underneath that budget.
Keep in mind that bidding wars are common in a seller's market. If you find yourself in a bidding war and really want the house, then you'll have a better chance of winning that war if you're bidding on a house that's well under your budget. Targeting under-budget homes means you'll have room to increase your offer over asking price while still staying within your budget.
If you want to avoid overpaying for a house, then it's best to walk away from a bidding war entirely. When you find a house that you're interested in, look up recent sales of three or four comparable homes in the area. Consider the prices that those homes sold for and decide what price is fair. A trusted real estate agent can help you to do this, too. Once you've determined the maximum amount that you're prepared to pay for the home, make your offer but also be prepared to walk away if the seller counters or there's a bidding war.
3. Give Yourself Ample Time
When planning for homeownership, one of the first thoughts that comes to mind is the initial investment you'll put down. Back in the day, it was a 20% requirement, and that was one of the biggest barriers for first-time homebuyers. Now, with more home financing options available, qualified applicants can put as little as 3% down.
At the same time, buying your first home in a seller's market often requires you to adopt a number of creative ways to save for the down payment and closing costs.
Consider different creative strategies to help you overcome the challenges you face in saving up for a home. Start by cutting out unnecessary expenses, like eating out and paying for TV streaming services.
You might also want to ask a family member for help covering part of your down payment. The family member will need to write a gift letter that indicates the money is a gift and not a loan that you will need to be repaid.
Don't forget that there are also many down payment assistance programs available in all 50 states. Some programs offer grants to help reduce the amount of cash that you will need for a down payment.
>> Related Read: First-Time Homebuyer's Guide
4. Work with an Experienced Realtor
Working with the right real estate professional can make a difference in your home buying experience. Real estate agents give you access to home listings on the Multiple Listing Service, or MLS, and could find you your perfect home before you even know it's been listed. Real estate agents can access information on the MLS that's hidden from the public, and they also have connections with other professionals, including lawyers and mortgage companies, who can help you navigate the homebuying process.
Real estate professionals also know the ins and outs of real estate transactions, so they can answer your questions and provide you with knowledgeable guidance. Your real estate agent can help you to spot potential issues with a house or a deal, and they're also skilled negotiators who can help you to get the best deal.
If you will be buying and selling a home at the same time, then having an experienced real estate agent on your side can be a real bonus. The agent can help you to plan for both closings, structure your selling and buying agreements so that they work for you, and help you to explore mortgage solutions like the Homebuyers Choice loan to help ensure the process goes smoothly.
5. Be Flexible Beyond the Price
Before you make an offer, it's important to understand how to negotiate in a seller's market. Sellers have the upper hand, so you'll need to craft an offer that's appealing to the seller.
Focus on making your offer as clean as possible. Consider waiving common contingencies, like an appraisal or house sale contingency. These contingencies hinge the deal on another action taking place, like the house appraising for the value of your offer or your being able to sell your current home before closing on the new one. Contingencies mean a deal might fall through, so offers without or with minimal contingencies are more appealing to sellers.
Playing the house offer waiting game is, unfortunately, a standard part of buying a home. In most cases, you can expect to hear back from the seller within 24 to 72 hours of making your offer. If it takes longer, try not to stress too much. A seller might be on vacation, or they might be considering multiple offers. Try to be patient and remember that if the house doesn't work out, there will be another one out there.
>> Related Read: 7 Busy Season Tips and Tricks for Buying a House
6. Keep Your Mind (and Your Options) Open
This housing market is competitive. Keeping your options open is a key element of understanding how to buy a house in this market.
Don't fall in love with just one house. In this market, you're likely to have a few offers fall through before you're able to close on a house. Remember that your house is a financial investment, so don't let your emotions compel you to make a poor financial decision.
The more flexible you can be, the greater your chances of finding a home. Expand your search to new neighborhoods and areas that you hadn't previously considered. Don't be afraid to explore unconventional home financing options like a co-ownership mortgage. Keep your options open and, sooner or later, you will find a home that works for you.
7. Consider Adding a Personal Touch
Another tip to soften your seller is to provide a letter explaining to your seller why you'd love to buy their home. There's no guarantee you'll tug at their heartstrings, but it's worth a try!
Before you put an offer in, take a few minutes and review how to write a personal letter. It's important to briefly introduce yourself, highlight why you like the home so much, and include details about the advantages of your offer. This is where you'll want to highlight that you're pre-approved, that you're willing to drop some contingencies, and that you're ready to close quickly.
Buying a House in a Tough Market Is…Tough – But Don't Delay!
Homeownership is on the rise, home inventory is limited nationwide, and sellers have the upper hand. It's a tough market out there for home buyers, but knowing what compromises you are (and are not) willing to make can prevent buyer's remorse down the road. While no house is likely to be perfect, your best strategy for finding the best house for you in today's real estate market is to educate yourself and act fast.
Your pre-approval status can really push you to the front of the line with sellers, so take action today.
>> Get pre-approved for a mortgage online in fewer than 10 minutes with Guidance Residential.
Originally published November 2018, updated April 2022.
Start Your Home Buying Process