5 Things to Do Before Getting Pre-Approved for a Mortgage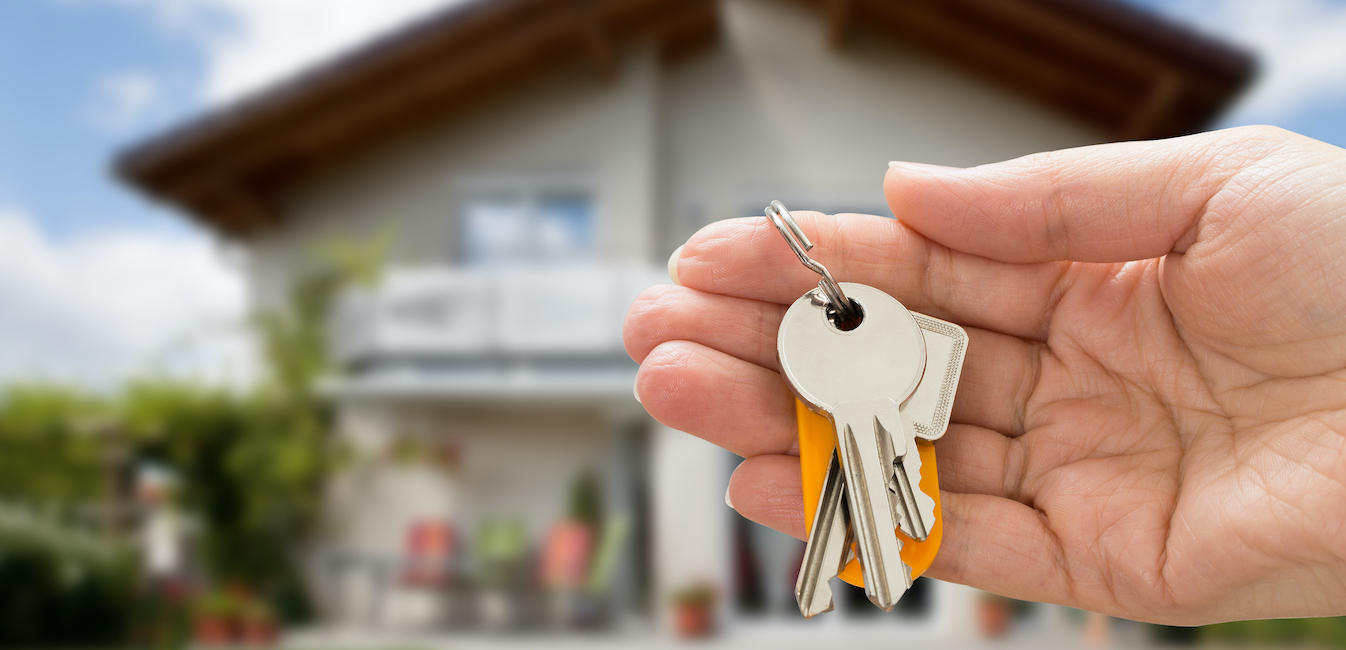 If you've decided you're ready to purchase a home, it's a good idea to consider your home financing options before even starting to look at houses. Show sellers and real estate agents that you're serious about your home search by getting a pre-approval letter. To help kickstart your process, we have a list of things to do before getting pre-approved for a mortgage.
What to know before getting pre-approved for a mortgage
One of the first steps to achieving homeownership is getting pre-approved for a mortgage. Unless you plan on paying all cash, the pre-approval will come in handy. You can show a seller that you're serious and can obtain financing. You'll also find out if you can afford the monthly payments. When you're pre-approved, a home financier has verified the amount of money they will finance for you. This means you can streamline your search when it comes time to work with a real estate agent and look for a new home.
Also, note that being pre-approved differs from being pre-qualified. A prequalification is just a first step. It is a number given by your home financing company based on the information you provide. The company would not have analyzed and gone deep into your financial information. However, a pre-approval is the next step. You will need to provide more in-depth information. This way, the home financing company can give you an offer for financing that they may be able to provide. Remember, both do not guarantee that you will receive financing.
How the mortgage pre-approval process works
To get pre-approved, you'll first need to get your finances in order. Figure out how much down payment will you be able to afford, know your credit score, and do your research for a home financing provider. The provider that you choose to get a pre-approval from will verify and look at your application, which includes identification documents and the financial information that you submit.
What to do before getting pre-approved for a mortgage
The number one thing you can do before getting pre-approved for a mortgage is to be prepared. With the right preparation, you can turn a complicated process into an easy process. Start preparing early on so you can understand where you are financially. And if you aren't planning on buying a home until later, it doesn't hurt to at least understand and know what you're going to get into.
5 things to do before getting pre-approved for a mortgage
1. Organize Financial Documents
A home financing company will require several documents to verify your financial standing. To have the process move along as fast as possible, have all of the documents in order and ready to be reviewed when requested. This includes your identification and documentation of income and assets, including bank statements to see if you have enough for covering the down payment and closing costs. Also, your employment history, liabilities, and other documents based on your unique financial situation will be checked. Check out our home financing checklist for a list.
2. Know Your Credit
Your credit score shows your history of being able to pay your current obligations on time. If you are unsure of your credit score, you can run a credit check to see if there are any issues you can take care of before applying for home financing. You may find that you need to pay off balances and can find other areas you can improve on. The score allows the home financing company to determine the rate you are offered, so it's a good idea to know yours ahead of time.
3. Maintain a Good Credit Score
Once you've found out your score, take action to either improve or maintain it. Minimize purchases and don't use more than 15% of your credit limit during any one cycle. Also, don't make major purchases or open more lines of credit while in the process of purchasing a home. Stick to a budget to avoid any red flags on your credit and additionally, keep your current residence and keep things as consistent as possible. This means no major life changes such as quitting your job. Check out our list of dos and don'ts of financing a home when it comes to your credit score.
4. Continue Saving
To purchase a home, you need enough funds for a down payment. Figure out how much you want to and are able to purchase, then figure out the down payment needed. The more you put down initially, the fewer monthly payments. Determine what will work in your situation. You'll also need to factor in the closing costs, typically 2% to 5% of the purchase price. If you are receiving gifts to use towards the down payment, keep in mind that you will need to ask the giver to provide documentation through a gift letter. Be ready to explain any large deposits of money, such as a deposit from being repaid money you lent to a friend.
5. Research Home Financing Companies
You will be a partner with a home financing company during the process of purchasing a home, so you do not need to rush into anything before committing. Do your research by talking to several companies. You want to feel comfortable with the company you are working with and your point of contact at the company who can walk you through the process and help answer any questions you may have.
How to get pre-approved for a mortgage
You've decided you want to reap the benefits of having a pre-approval for a mortgage. How do you get one? Once you've chosen a home financing company to get your pre-approval from, you'll need to prepare your financial documents. Our home financing application checklist can help you gather all the documents you need. Submit these documents to them and it will typically take around 10 days for them to look through the documents and get back to you with a pre-approval letter so you can begin your home search.
How to increase your mortgage pre-approval amount
If you find you need or want to be pre-approved for a larger amount, you may be able to do so by improving your finances. An example is paying off debt, which can decrease your debt-to-income ratio. You could also boost your credit score, increase your down payment amount, show more income, or try getting a pre-approval from another company to see how much they'll offer you.
How many pre-approval letters to get
While you only need one pre-approval letter, nothing is stopping you from getting more than one. You might do so if you want to compare rates and how much you can receive. If you chose to shop around remember, to get pre-approved, home financing companies will require you to send them financial documents to verify the numbers you provide. It does take time as you need to provide all the details. You may also start receiving prescreened offers from competing companies. Also, each company you apply to will need to pull your credit, which although minimal, does impact your credit score.
To minimize the impact, it may help to make all of your applications for pre-approval within a short time frame to lower the impact of your score. Or, you can choose just one financier to apply to. While Islamic home financing was created to provide an option for faith-conscious Muslim families, it is an option available to all. See if you qualify for Islamic home financing and get pre-qualified today.
Start Your Home Buying Process