How to Find Houses Before They Hit the Market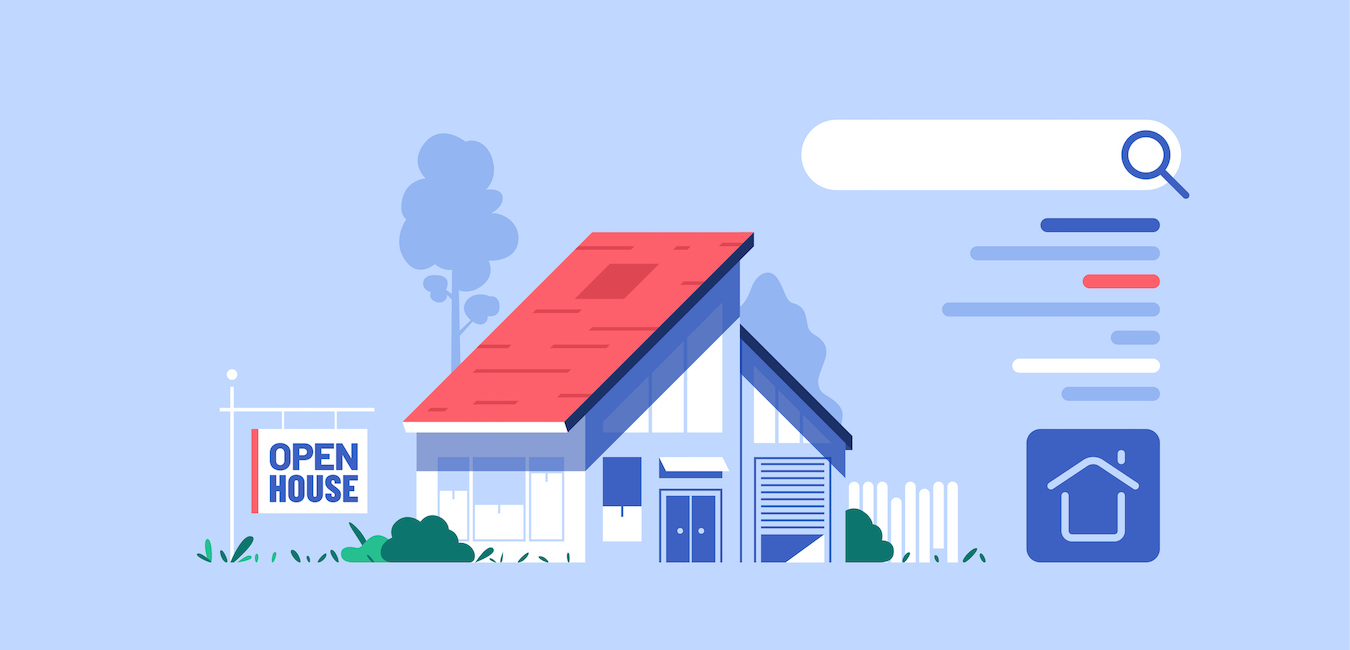 In today's hot housing market, it might feel like you're competing against dozens or even hundreds of other homebuyers for the house that you're interested in.
Record-high demand for homes paired with limited inventory caused home sales to spike in late 2020. In 2021, nearly 60% of homes were sold above their listing price. Ongoing increasing construction costs and low inventory have continued to make it unusually difficult to buy a home.
That hot market is particularly frustrating for buyers, and right now it's common for buyers to make offers above the asking price yet still not be able to get a home.  
When you're just one of several buyers making an offer, it can be difficult to compete. Fortunately, finding a house before it hits the market can help you to avoid some of this competition, and it might just help you to finally get an offer accepted.
Why Homes Are Sold Off-Market 
When a home is put on the market, a real estate agent lists it on the multiple listing service, or MLS. Buyers and real estate agents can search the MLS, find the listing, and then view the house. Most real estate agents also hold an open house and might advertise the house in real estate publications to reach more potential buyers.  
Selling a home off-market avoids those steps. These off-market homes are also called pocket listings, and they are never added to the MLS. Instead, these listings are found via word of mouth and connections with other real estate agents.
Off-market listings are appealing for multiple reasons. They create less stress for sellers, who don't have to deal with open houses and professional showings or advertising. There's no need to worry about staging a home, and sellers enjoy more privacy than they do when their home is publicly listed. Selling a home off-market is convenient, too, and might be ideal for sellers who are looking for a simple way to sell their home.
>> Related Read: Explore additional strategies for How to Get a House in This Market. 
Pros and Cons of Pocket Listings 
Pocket listings have many pros for both buyers and sellers. There are also some downsides to these types of listings, so it's important to consider whether an off-market listing is right for you.
For the Seller 
Pocket listings offer several advantages to sellers:
Sellers don't have to go through the process of preparing a house for showing. That means no need for staging, repainting, home repairs, landscaping work, or professional photos.  
With no open house, foot traffic through the home is reduced which makes for improved privacy and security for the seller.  
There's no need for a "for sale" sign out front, so sellers can quickly sell a home without the whole neighborhood being aware of what's going on.  
Buyers interested in an off-market listing are more likely to be serious, which can save the seller time and headaches.  
Since the home's price isn't formally advertised, sellers can adjust that price as needed without negatively impacting a listing.  
There are some drawbacks to a pocket listing, though. Since the home won't be formally advertised, fewer buyers are likely to be aware of it. That reduced number of buyers could cause the seller to miss out on a potential bidding war that could drive the home's price up.
It's also important to note that in some situations, the listing agent for the seller may also help the buyer with the transaction. This could create a dual agency situation, which is illegal in some states. This dual agency situation can also lead to uncertainty about whether the listing agent truly prioritizes the seller's best interests.
For the Buyer 
Off-market listings can be highly appealing to buyers for multiple reasons:
With fewer buyers aware of the listing, there's less competition, meaning your offer has a greater chance of being accepted.
Making an offer on a pocket listing can be less stressful than making an offer on a home that's been publicly advertised and that's generated a lot of interest.
It's possible that you can close earlier on a pocket listing than on a traditionally listed home.
Pocket listings offer more privacy.
While there are plenty of advantages to an off-market listing, you will need to be prepared to do some extra research to determine if you are getting a good deal. MLS listings include the property's price per square footage and even comps right on one page. With an off-market listing, you will have to do some research to find that information yourself. You will also need to look at similar properties that have sold lately to determine a fair market value for the home.
With an off-market property, it's possible that the listing agent for the seller may also become your agent as a buyer. This dual agency situation may make you question whether the listing agent has your best interests in mind.
It's also important to keep your timeline in mind. You might be excited and ready to move into a new house, but because the seller hasn't officially listed the house, they might not be in a rush to finish the deal. It's possible that your off-market deal could take longer to close than a traditional home that is listed on the MLS. It's important for you to also factor in time for the home financing process.
>> Related Read: What to Expect During the Home Financing Process 
9 Tips on How to Find Off-Market Listings 
If you think that an off-market listing is right for you, you'll need to put in a little extra effort to find these listings. There are many ways you can increase your chances of finding the perfect pocket listing. The following homebuying tips can help.
1. Partner with a Well-Connected, Hardworking Real Estate Agent 
A well-connected, experienced real estate agent will have an extensive network of connections with both other real estate agents and homeowners. That larger network increases the chances of a real estate agent being able to find multiple pocket listings.
Some particularly determined agents may know of listings before they hit the market, or they might be willing to reach out to property owners to see if they would be interested in selling their homes. Having an ambitious, driven real estate agent on your side can increase the chance of your finding the right property before it's ever formally advertised.
2. Identify Your Ideal Neighborhood and Explore 
You can take things into your own hands if you have a particular neighborhood in mind. Spend time exploring the neighborhood, talking to homeowners, and sharing the fact that you're looking to move to the neighborhood. Consider networking with local organizations and groups like country clubs. If you connect with enough people, you might discover a home that will be coming up for sale soon.
>> Related Read: How Do I Know if a Neighborhood Is Safe? 4 Ways to Check 
3. Expand Your Network 
While it's helpful to have a real estate agent who has a large, established network, you should also work on building your own network. Tell friends, family, and colleagues about your search for a home, and give them basic details like the ideal area where you would like to live. You might also consider posting on social media to see if friends of friends are aware of available properties. Networking takes effort, but it can pay off in valuable leads that could help you to find the right home.
4. Contact HOAs or Neighborhood Groups 
If you're hoping to move to a neighborhood that has a homeowner organization (HOA) or other neighborhood groups, those groups can be a source of valuable information. Reach out to those groups, explain what you're looking for in a house, and ask them to contact you if they hear about any properties becoming available.
These groups are often aware of home listings before they are officially put on the market, so establishing these connections could help you to get some advance information before it's publicly available.
5. Track Down Homes in Pre-Foreclosure or Foreclosure 
Homeowners whose homes are entering or in foreclosure may be willing to sell their homes, especially if they can avoid the time-consuming process of officially listing their homes. If you like the home, you may be able to approach these owners and ask if they would be willing to sell.
There are several ways to find homes in pre-foreclosure or foreclosure:
Search bank websites for published lists of their foreclosed properties
Look up foreclosed homes on the Department of Housing and Urban Development website
Visit your county's website to search for current foreclosure listings
Use a paid service like RealtyTrac to get foreclosure property listings
Ask your real estate agent about local properties that are in pre-foreclosure
6. Reach Out to Owners 
If you have a particular neighborhood in mind, you can reach out to homeowners directly by creating a mass mail letter. In the letter, you will need to explain that you love the neighborhood and that you are looking to buy. Encourage owners to reach out to you if they would consider selling their homes soon, and use a mass mail service to send out the letters that you have written.
>> Related Read: 7 Busy Season Tips and Tricks for Buying a House 
7. Contact Builders and Contractors 
Builders and contractors may also have valuable inside information about job sites where homeowners abandoned the project because of problems or financial limitations. These types of homes will require additional investment on your part to complete them, but you may be able to get these properties for lower prices because of their unfinished state.
Take a drive through the neighborhood where you want to live and look for signs of contractors and builders working in the area. Take down their information and call them, explaining that you're looking for off-market properties if they hear of any.
8. Attend Real Estate Auctions 
You can find many pocket listings through local real estate auctions, but if you're going to bid on a property, you'll need to be ready to act quickly during the auction. That means that it's important to do all of your research in advance. You will need to be familiar with details like the property specs, the property history, any liens that are on a foreclosure property, and more. If you want to bid, set yourself a budget and a hard cutoff number so you don't get carried away and overbid during the auction.
9. Ensure You're Positioned to Move Quickly 
If you do find an off-market home, you will need to be ready to move quickly. You won't want to put lots of time and effort into finding the right home, only to miss out on the deal because you're not financially prepared.
Before you start looking for a home, it's a great idea to get pre-qualified for home financing. This pre-qualification will provide you with a realistic idea of how much financing you will be approved for. It can help you to focus your search and define your budget, and it also demonstrates to the seller that you are serious about buying a home and that you're prepared.
Some sellers won't even entertain an offer unless you're pre-qualified, and if you do get into a situation where your offer is one of multiple offers on a property, the sellers might accept your offer because you're pre-qualified.
If you anticipate putting in an offer and pursuing a fast close on a property, then do some extra work preparing for your home financing application, too. Gather together documentation such as your tax returns, pay stubs, and proof of assets and available funds so you are ready to progress through the home financing application process.
Get pre-qualified today in fewer than 10 minutes with Guidance Residential. 
Originally published September 2020, updated August 2022.
Start Your Home Buying Process