7 Busy Season Tips and Tricks for Buying a House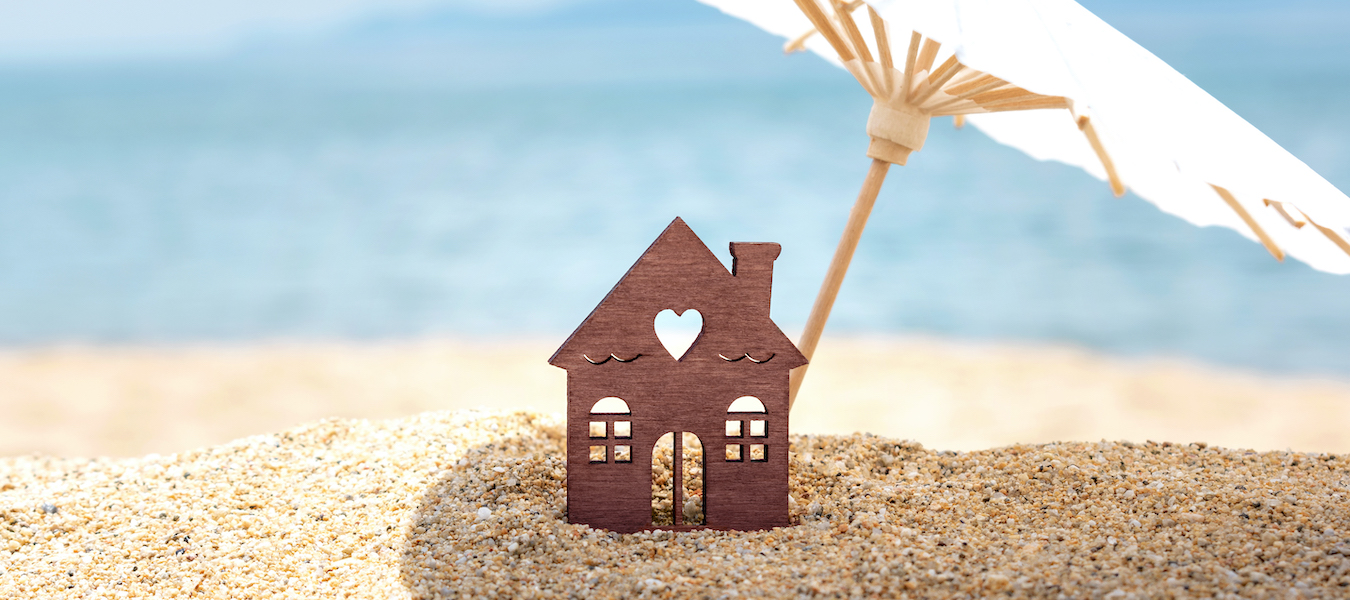 If you're thinking about purchasing a new house during the home buying season, do you have a plan? Navigating your way through warmer months as a home buyer may bring up several questions. Will there be more competition? Is it better to wait until winter? Check out these tips for buying a home in the summer to help you decide.  
Your decisions may be dependent on what your situation is, rather than the season, but there are pros and cons of doing so in the summer. You'll want to weigh in your current situation with the market and consider the season's nuances to make your next purchase.
What Is Home Buying Season?
Generally, the home buying season occurs in early spring, through summer, and until around early fall. This is when the weather is warmer and the real estate market sees an increase in interested home buyers. Since the weather is typically warmer at this time, it's more pleasant to be outside as home buyers attend showings from house to house, or take a look at backyards that aren't covered in layers of snow. Days are longer too, and homebuyers can attend showings later in the day after work when the sun is still up. So, you can imagine, it's easier to view homes and also for the purchaser to move when the deal has gone through.  
Home buying season is also dependent on home sellers. Many sellers feel they are able to make repairs needed when the weather is warm to prepare to list their homes on the market. For example, making repairs to the roof will be easier during those spring and fall months versus the winter. Additionally, winter is when major holidays like New Year's occur, which isn't an ideal time for home sellers to show their homes. Therefore, more home sellers may feel compelled to list their homes in those early spring, summer, and early fall months during the home buying season.  
Should You Buy a House in the Summer?
When you choose to buy a house is largely a question that only you can answer. Everyone's situation is different, whether it be financial factors, life events, or personal goals. While there may be more competition during the home buying season, your decision to purchase a home during these months will be based on whatever time is best for you, the home buyer, to make the purchase and move. You'll need to ask yourself if you're ready financially, need to move due to life events like getting a new job or want to achieve personal goals, such as obtaining homeownership within a certain timeframe. 
While the competition for buying a house in the summer may be higher, take a look at how strong your offer is. Maybe you are doing an all-cash offer, have a high down payment, or don't need to sell another house to buy the new one. These can be appealing to a seller and increase your chances of an accepted offer. With all this said, there is always a potential for someone to drop out of an offer and use yours as the backup.
Also, consider the area you are looking to purchase in. For example, in many metropolitan areas, there is interest in purchasing year-round so there isn't necessarily a home buying season. The time that you purchase won't matter as much as in other areas. The bottom line is, whether you choose to wait it out or go all in to buy a house during summer, it is really about what time is best for you.
Do Houses Sell for More in the Summer?
Seasonality in the housing market does have an impact on supply and demand in the market. And typically, according to the National Association of Realtors, prices tend to be above-trend in the summer. However, you'll want to follow our tips for buying a home in the summer, keep your eye out or ask your real estate agent for trends as this will depend on the location, its unique seasonal trends, and comparable homes.
7 Tips for Buying a Home in the Summer
1. Don't Rule Out Older Listings
Houses may be listed one day and have an accepted offer the next day, but that doesn't mean those are the only good houses on the market. Add houses that have been on the market for a while onto your list of houses to view. Sometimes these houses are still on the market or back on the market because of a buyer circumstance and there is not necessarily anything wrong with the house. For example, the buyer lost their job and couldn't get the proper financing. Sometimes, these circumstances cause the seller to be desperate, giving you an opportunity to give any offer and start the negotiation process.
2. Look for a Fixer-Upper
Don't shy away from fixer-uppers. Before completely dismissing seeing older homes that need partial or full renovations, do the math. Sometimes these houses are listed for cheaper than other houses in the same neighborhood. Then, add in the approximate costs it would take to remodel. You could get a contractor to view the house with you and quote a price. If the numbers look right, purchasing the fixer-upper will allow you to remodel it to exactly how you like it and move into your dream home.
3. Plan Ahead
If you typically go on a vacation during the summer, you may want to hold off on it this year if your goal is to secure a house during this season. Just a week or even a weekend can make a difference in the houses that come onto the market. You may miss an opportunity if someone puts in an offer and gets accepted before you're able to view the house. Additionally, if you have school-aged children, you may need to plan ahead for a babysitter or daycare when you view houses during the summer so you can concentrate while on showings and finding a home.
4. Secure a Real Estate Agent Early
Partnering with a real estate agent is one way to make the home buying process smoother. You'll have the opportunity to receive professional insight into the market and get to tap into their negotiation skills and local knowledge. Real estate agents want to help you, but keep in mind that agents are typically very busy during the late spring to the early fall season. To secure a real estate agent you want to work with, start expressing your interest in working with them early on. This way, they can prioritize their time towards your needs as they are receiving other requests throughout the season.
5. Prepare Your Finances Early
A way to make the home buying process smoother in summer is by preparing your finances early, which includes down payment and closing costs. Keep in mind that if you need to transfer money from different accounts, these transactions need to be verified by your home financing provider. Be prepared to show 60 days worth of bank statements, so if money is coming from other accounts, try to move it as early as possible before submitting a home financing application. When it comes to monetary gifts, be prepared to contact the donor to ensure the gift doesn't need to be repaid and that it's coming from a family member. The earlier everything is in order, the faster and smoother it'll be to obtain home financing.
6. Consider the Season
Moving to another region or different state? Do a little neighborhood scouting and get to know the area. While you scout and look at houses, keep in mind that if you really liked a house because of the landscaping, it may look slightly different in other seasons. Or if you're purchasing a house near a frequented road or public transportation, will you hear more noise or get more traffic at other times of the year? As you attend open houses or view houses with your real estate agent, ask yourself similar questions.
7. Find the Right Home Financing Partner
To start your search for a house during the summer, you'll want to speak with a home financing provider as soon as possible to get pre-approved. Knowing how much you can afford will help point your search in the right direction. Consider Guidance Residential as the right home financing partner for you. Guidance Residential specializes in Shariah-compliant home financing. With our unique Declining Balance Co-ownership Program, unlike traditional home financing, homebuyers enter an equitable, Shariah-compliant partnership contract and enjoy the benefits of homeownership without compromising faith-based principles. 
How to Buy a Home Without Interest
Guidance Residential's co-ownership approach to home financing allows qualified home buyers to buy a home without interest — and you do not have to be a Muslim to qualify.
Learn more about how our Declining Balance Co-ownership Program works or start your home buying journey right away with online pre-qualification.
Start Your Home Buying Process