What Fees Do Closing Costs Include?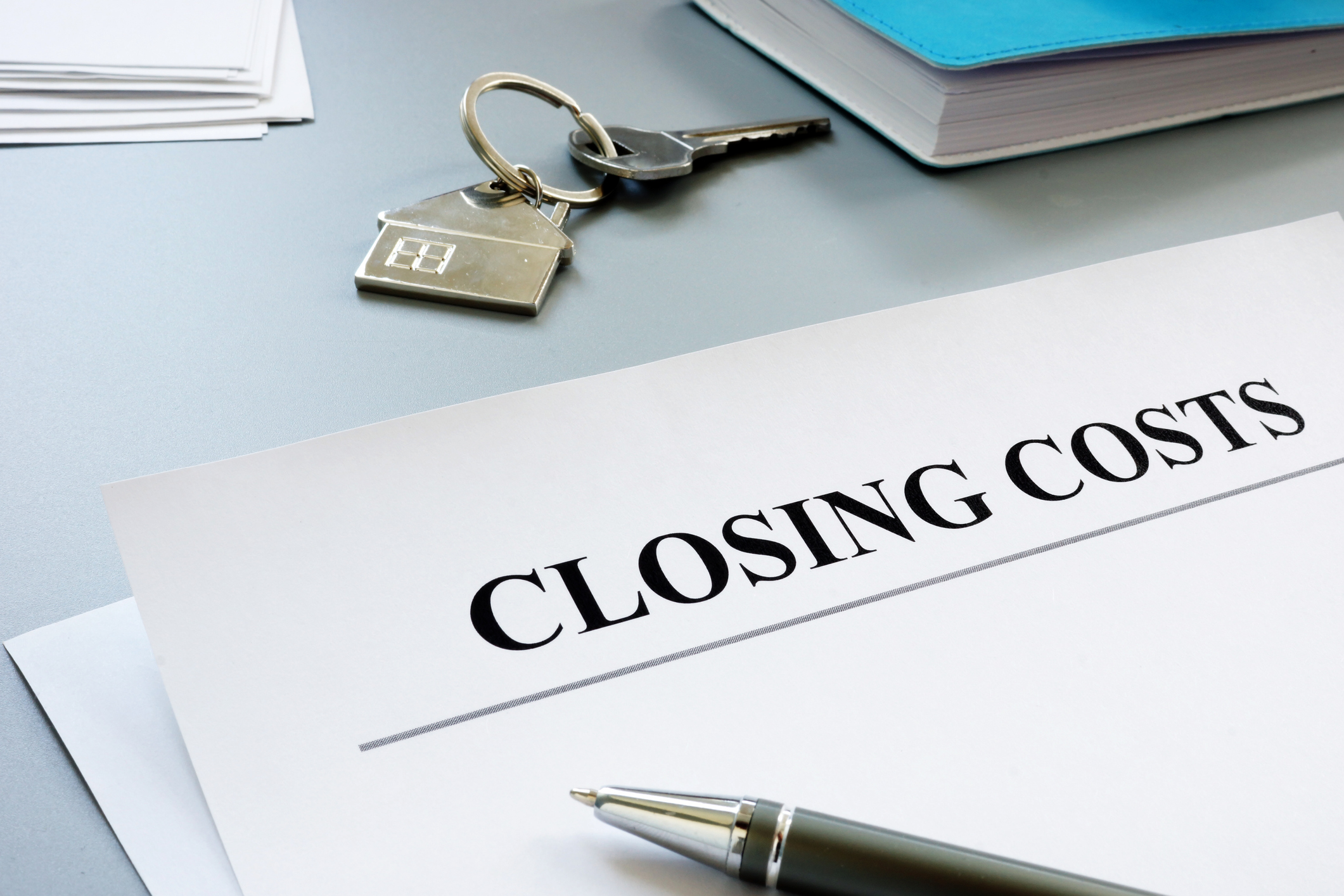 If you're getting ready to buy a home, you've probably been saving up for a down payment. But there's something else to consider: closing costs. You will need to have enough funds on hand to cover these additional fees when you go to close on your new home.
Here's what you need to know about these fees—and how to figure out how much to set aside for them.
What Are Closing Costs?
Closing costs are fees paid at the conclusion of a real estate transaction—other than the down payment—on closing day.
When you are buying a home, it's important to know about all of the different costs that are involved. A home sale is a complicated transaction, and third parties will provide many services along the way. Some of these services are for your protection, such as a home inspection to check for problems, and a title search to ensure that the seller is the rightful owner of the home and no one else has any claim on it. The home financing provider charges fees for their time and work in arranging for your home financing, while government agencies need to record the sale. Other services are needed as well.
Closing costs cover the fees to pay those professionals for their services. Instead of paying many bills along the way, you will pay them at the end at closing—on the day the home becomes yours.
How Much Are Closing Costs?
Closing costs typically amount to 3%–5% of the amount you are financing. For example, if you are financing $200,000, your costs could run from $6,000 to $10,000.
The average total for closing costs varies by location. Average closing costs run a few thousand dollars in most states, although the total can be considerably higher in certain states when taxes are included. For example, Washington, D.C., tops the list at close to $30,000 with taxes included. Fortunately, the average total is less than $5,000 in more than half of U.S. states.
Your home financing provider will provide you with an estimate of the closing costs you will need to pay. These costs will be detailed in a closing disclosure that must be provided to you at least three days before closing.
Who Pays Closing Costs?
Sellers typically pay commissions to both real estate agents, while buyers pay most of the other costs associated with the purchase of their new home. It is possible for the buyer and seller to agree for the seller to pay some or all of the closing costs, but usually, the buyer pays most of them.
What Is Included in Closing Costs for the Buyer?
Homebuyer closing costs include the following:
Property taxes
Home appraisal fees
Homeowner's insurance and mortgage insurance
Underwriting fee to your home financing provider
Attorney fees, especially if you are in a state that requires you to have an attorney to close on a home
There are other miscellaneous fees the buyer might have to cover, such as a recording fee and a survey fee. The fees can vary depending on the state, home financing provider, and type of mortgage.
The good news is that you don't have to keep track of all of the different fees. Your real estate agent and home financing provider should take care of the arrangements and provide you with a total bill.
Do Buyer Closing Costs Include the Down Payment?
No. Homebuyer closing costs do not include the down payment. However, some home financing providers may bundle them together and call the total amount "cash due at closing," but typically these payments are handled separately.
Both fees are due at the same time—on the day you close on your new home. (You may have paid part of the down payment earlier as an "earnest money" deposit that is placed in escrow at the time when you submitted your contract, but the rest is due at closing.)
Are Closing Costs Included in the Mortgage?
No, not usually. Some home financing providers do offer what is referred to as "no closing cost" mortgages, but what you are actually doing is rolling the closing costs into the mortgage. In other words, adding them to your loan. This means you will pay interest on them if you have a conventional mortgage loan. This may seem tempting at a time when you need to come up with a large amount of cash, but it will cost you more in the long run.
Sometimes, however, a home financing provider may offer a credit toward your closing costs as a special promotion or an assistance program. This is different from the scenario above—it is a discount that applies specifically toward your closing costs and you should not have to repay it. Ask your financier if they offer any such promotions or credits.
What Is Included in Closing Costs for the Seller?
In addition to paying commissions to both real estate agents, the seller's costs can include the following:
If the buyer and seller have negotiated for the seller to pay any concessions to the buyer—such as covering the cost of repairs found to be necessary during the inspection—that would be due at this time as well.
Is It Common to Ask the Seller to Pay Closing Costs?
How common it is to ask the seller to pay closing costs depends on the housing market at a given place and time. In a seller's market, when homes are lingering on the market and the seller wants or needs to get their home sold, it's not uncommon to ask the seller to pay the closing costs as a seller credit. In a hot housing market, however, a real estate agent will likely advise you not to ask if you want your offer to be accepted.
Are Realtor Fees Included in Closing Costs?
Realtor fees or commissions are included in closing costs. This fee is typically around 6% of the sale price, to be split between the buyer's and seller's agents. On a house with a purchase price of $200,000, 6% in commissions would amount to $12,000. This portion of the closing costs is usually paid by the seller.
Are There Ways to Lower Closing Costs?
There are a couple of possible ways that you might be able to reduce your closing costs. One, as mentioned above, is by asking the seller to cover the cost if your housing market allows. Another possibility is to ask your home financing provider if they have any promotions or assistance programs that can reduce your closing costs. Generally, though, closing costs are a fairly unavoidable part of buying a home.
Final Thoughts
Closing costs are often a surprise to new home buyers, but by knowing what to expect, you can plan and prepare accordingly. With the information above as a foundation, you can ask your home financing provider for further details on your particular situation.
At Guidance Residential, your Account Executive will be happy to answer your questions and assist you with your home purchase. If you are considering buying a home, start by getting pre-qualified today. 
Start Your Home Buying Process