What Not to Do Before & When Buying a House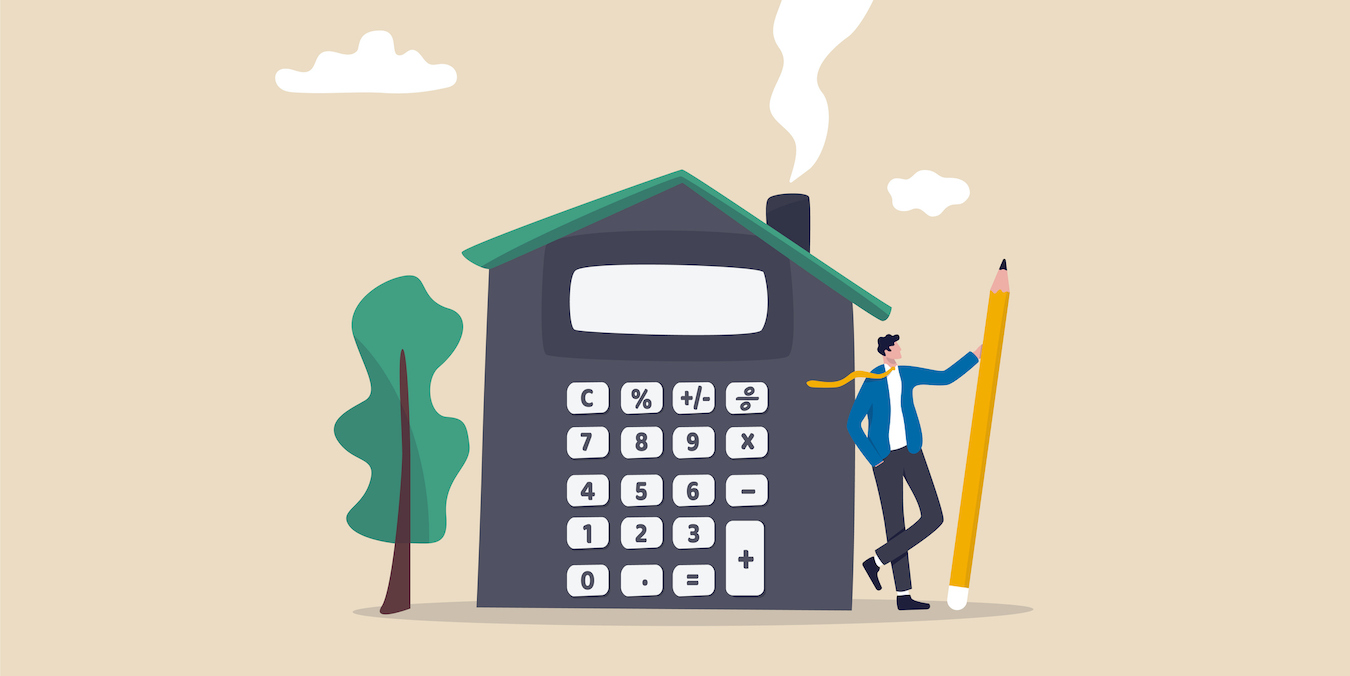 Buying a home is an exciting time, but it's also full of uncertainty. The actions that you take when you're buying a house can directly affect your chances of being able to close on the home. If you're buying your first home, chances are you're a mix of excited, nervous, overwhelmed, and probably a little confused.
That's to be expected, but it's also important that you carefully think about the actions you take as you move through the homebuying process. We've outlined the top mistakes to avoid to ensure you're in top financial shape and can maximize your chances of being able to close on your dream home.
Mistakes Can Cost You When Buying a House
Buying a home is about more than down payments and house-hunting. Focusing on cleaning up your finances will improve your chance of being approved for home financing. Your finances also affect your rates, so putting some hard work into your finances can pay off for years to come.
>> Related read: The Top Ten Mistakes Potential Home-Buyers Make When Purchasing a Home
Maintain Or Improve Your Credit
When you buy a home, your credit score is one of the most important financial factors that home financiers will review. Unfortunately, it also takes a long time to improve your credit. It's important to start monitoring your credit score well in advance of shopping for a home. There are also some key errors that you can make that will damage your credit score.
Max Out Credit Card Debt
If you have credit card debt, you're far from alone. Value Penguin found that the average American family had $6,270 in credit card debt in 2021, and 45.4% of American families carry credit card debt.
But carrying too much credit card debt will negatively impact your credit score and lower the chance that a financier will approve you for home financing.
Your FICO credit score, which conventional mortgage lenders review, is calculated based on several factors. One of those factors is your credit utilization ratio or CUR. Your CUR refers to how much of your available credit you are currently using. For example, let's say that your credit cards allow you to borrow a total of $10,000. If you have a $4,000 balance on your cards, you're utilizing 40% of your available credit.
Using too much of your credit can bring down your credit rating, and it also signifies to lenders that you may be depending on your credit and not making smart financial decisions. Most mortgage lenders want to see that you're using 30% of your available credit or less.
As a result, it's important to avoid maxing out your credit cards or even using more than about 30% of your available credit. If you need to make purchases, pay with cash or a debit card, instead.
Miss Loan Payments
If you miss payments, your late payment will be on your credit history and will cause your credit rating to drop. Missed payments happen, and if you only miss one payment, you should see a minimal effect on your credit score. But if you repeatedly miss payments, or miss very large payments, your credit score can drop even more.
Lenders will also review this missed payment information, and they often view late payments as a red flag that you may not be a responsible borrower, or that you may already be having trouble making payments. A lender may review details including the size of the payment you missed, when you ultimately made the payment, why you missed the payment, and whether you have missed other payments. The lender might decline your mortgage application if they feel that it's too risky to loan you money because of your history of missing payments.
Be a Co-Signer for Anyone
When you're buying a home, it's important to avoid making any major financial obligations, like making a major purchase or taking out another loan. That includes being a co-signer for anyone.
While you might want to help a friend or family member secure a loan, if you are a co-signer, you are taking responsibility for that loan. If the primary person on the loan defaults, you will be financially responsible for making the remaining loan payments. The lender will also perform a hard credit inquiry into your credit rating, which can cause that rating to drop.
Your mortgage lender may decline your mortgage application if you've co-signed on another loan for someone else. Instead, wait on co-signing until after you've closed on your home.
Sudden Significant Financial Changes
Lenders are looking for low-risk borrowers with reliable credit and financial histories. If you make sudden significant financial changes, they can signify instability and will be a negative mark on your mortgage application. Once your loan has entered underwriting, don't make any significant financial changes until you've closed on your home.
Quit Your Job or Change Careers Before Buying
Your lender wants to see that you have a well-established employment history and that your income is stable enough for you to make all of your future mortgage payments. Most lenders want to see at least a two-year history in your current job, which indicates that you can hold a job for longer periods of time and enjoy stable employment.
Quitting your job or changing your career before buying a house disrupts this stability, particularly if you are changing industries entirely or have left your previous position for a job that pays the same or less. Avoid making any major career changes while your loan is in underwriting, or you might jeopardize your chances of being approved.
Start Banking at a New Institution
Changing your banking institution might seem like a minor decision, but it can actually create funding verification issues for your lender. When you first applied for your mortgage, you had to provide your lender with many financial documents, including bank statements. Your lender requests those statements to verify that you have the money needed to cover your down payment and closing costs and that the money has been in your account for a certain period of time.
If you open a new account at a new bank, then your money will no longer have been in that account for the lender's required period of time. You might have to wait for up to 60 days for that money to establish the required history, and that could delay your closing.
Finance a Car or Another Big Item Before Buying
It's also important to avoid financing a car or another big item before you buy a house. Taking on this new, large debt will affect your finances in multiple ways, and it could impact your chance of being approved.
When you apply for financing, the lender will run a hard credit inquiry, which lowers your credit rating. If you're approved for that financing, then you've increased the amount of debt that you have. That negatively affects your debt-to-income ratio or the amount of debt that you have compared to your monthly gross income. According to Bankrate, if you're applying for a conventional loan, your debt-to-income ratio should be 45% or less.
Keep in mind that when you applied for pre-approval, your lender conditionally approved your application based on your debt-to-income ratio and your credit rating at the time when you applied. Financing a major purchase before you've closed on your home changes your financial status and could lead to your lender denying your mortgage application.
Though you may want or need to make a major purchase, like buying a new vehicle, try to delay making that purchase until after you've closed on your home. If you absolutely need a new vehicle, look into alternative options, like borrowing a vehicle from a family member or friend or paying cash for an economical used vehicle to get you through the next few months.
What Not To Do When Buying A House
Once you have your finances in order, you're ready to officially start the process of buying a home! Here are some costly mistakes to avoid while you shop for and buy your new home.
>> Related watch: What You Should And Shouldn't Do When Financing Your Home
Shop for Houses Without Getting Preapproved
While it might be tempting to simply start shopping for houses, doing so without getting preapproved first can be a mistake. When you take the time to get pre-approved, you will have a clear idea of how much mortgage you are likely to be able to get, so you can look at houses that fall within your price range. That capability can save not only your time but can also save your real estate agent valuable time, too.
When you're pre-approved, you can demonstrate to sellers that you're a serious buyer. If you make an offer on a home, being preapproved can make your offer more competitive, especially if other buyers who aren't preapproved submit offers. In fact, many real estate agents won't even show homes or work with buyers who aren't preapproved, so it's important to take this necessary step in the homebuying process.
Assume You Need 20% Down
It's always a good idea to put as much money down on your home as you can do so comfortably. A larger down payment will reduce your monthly mortgage payments and the amount that you ultimately pay in interest. Making a large down payment may also mean that you don't have to purchase private mortgage insurance, which can amount to additional savings.
While a down payment of 20% or more is the ultimate goal, that's a significant amount of money to save up, especially when you're buying your first home. Don't let the milestone of a 20% down payment delay your ability to buy a home.
Instead, realize that there are many ways to buy a home with a smaller down payment. According to FHA.com, FHA mortgages allow for down payments as small as 3.5%, and VA.gov explains that a VA-backed purchase loan allows a buyer to purchase a home with no down payment at all. If you're ready to buy a home now but don't yet have a 20% down payment saved, talk to your lender about your options. You may be able to still buy that home.
Not Hiring A Real Estate Agent
Buying a home is a complicated process, and a real estate agent can help you to successfully navigate that process. Your real estate agent has your best interests in mind and can help to answer your questions and walk you through each step of buying a home, from appraisals and inspection to recognizing potential issues in financing contingencies.
Don't forget that real estate professionals also have robust networks that can be valuable when you buy a home. They have tools and technology that can help to find new listings quickly, and they also have negotiation skills to help you get the best deals. Since real estate professionals are well-connected with other professionals in the area and have a detailed knowledge of the town, they can help you to find a property that best meets your needs.
>> Related read: Partner With a Preferred Real Estate Agent
Not Shopping Around for a Mortgage
If you choose the first mortgage lender that you find, you could be missing out on a better deal. Mortgage lenders offer different loan terms, including interest rates, and shopping around for your mortgage can pay off in significant savings. Freddie Mac conducted a study and found that homebuyers who got one additional mortgage quote saved an average of $1,500 over the life of their loan. Homebuyers who got five additional quotes saved an average of $3,000.
As you shop around, it's also important to consider the type of financing that is the best choice for your needs. For example, it's important to consider whether you will be able to refinance or restructure your financing in the future. Options like Islamic financing, where the financial institution takes risks along with you and you don't pay interest on your loan, are becoming increasingly popular and might be a great fit for you.
Not Looking for First-Time Home Buyer Programs
Buying your first home is a milestone, but it's also full of challenges. First-time home buyer programs are designed to help make the process easier. These programs often allow you to buy a home with a down payment that's less than 20%. The programs also often have more flexible credit rating requirements, more affordable private mortgage insurance, and even the ability to roll closing costs over into your loan. If you're buying your first home, it's well worth looking into these programs to see if they could help you.
Ignoring VA, USDA, and FHA Loan Programs
While conventional loans are a great solution for some, there are other programs that offer many benefits, too. You might find that one of these programs is a great fit for you:
VA Loans are for service members, veterans, and surviving spouses, and are offered by private lenders. The VA guarantees part of the loan, which means you can get better loan terms, including no required down payment, low interest rates, and a limit on closing costs. There is also no PMI required.
USDA loans can help you to buy a house in a rural area. These loans have no down payment requirement, and instead of paying for mortgage insurance, you will pay an annual and guarantee fee.
FHA loans offer more lenient credit history requirements, so you may be able to get approved for a FHA loan even if you aren't approved for a conventional mortgage. FHA loans allow you to make a down payment as small as 3.5%.
Skip the Home Inspection
Think of your home inspection as being insurance and a bargaining chip. Your inspector will look for issues with everything from the plumbing to the home's drainage to its foundation and more. An inspection can spot potentially expensive repairs and could help to prevent you from buying a home that needs major repairs. And if the inspector does identify any issues, you can negotiate with the sellers to have them fixed or to bring down the home's price. Skipping the home inspection can be a very expensive mistake.
>> Related read: Never rush through the final walk-through! Here's why
Buying a home is a long and involved process, and the above mistakes can complicate that process or even prevent you from being able to close on your house. Fortunately, carefully monitoring your finances can increase your chances of being approved, and may even help you to qualify for a lower rate.
If you're ready to get started in your home-buying journey, the first step is to get pre-qualified. Pre-qualify online in 10 minutes or fewer now.
Start Your Home Buying Process