Preparing Your Home for Ramadan & Eid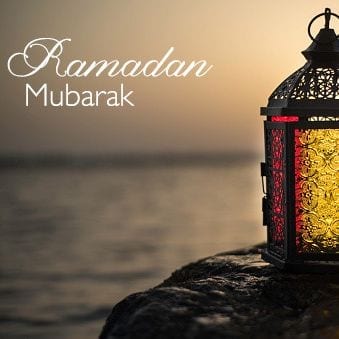 Ramadan is here, and it's time to prepare your home for the occasion! We've put together some tips to help you get started with celebrating Ramadan and Eid in your home. Whether you recently purchased your home with Islamic financing or have owned your home for years, these tips can still be helpful for preparing your home for the festivities.
Begin with a plan: Plan in advance regarding how you want to prepare and decorate your home for Ramadan and Eid. Eid preparation for home is mostly about decoration and planning the Eid party as well as what you and your family will be doing on Eid day. Preparing for Ramadan means you have to make plans to ensure you have the most spiritual experience. Make a list of things you want to do during Ramadan, what you plan to take for suhur and iftar, who and on which days you want to have friends and family over for iftar, etc. Once you have a plan, begin shopping for items needed on your list.
Clean and decorate home: If you bought your home recently or within a year, you may have less to clean up around the home which is good news. If you still have unboxing to do, do so now or find and gather items you may need from the boxes and move the unopened boxes into a storage area. A clean house will give you a better experience in Ramadan and will help you focus on your worship. Engage children in decorating the home with handmade banners and posters designed for welcoming Ramadan. A great way to encourage good deeds in young children is to have them make inspiring hadith posters related to Ramadan. 
Dedicate a space for worship: Ramadan is a month of worship and earning blessings and forgiveness from the Almighty. A great way to take advantage of this spiritual month is to dedicate and set up a specific quiet place at home for worship. It can be a small room in the house or a nice corner in the bedroom where you want to spend every night in Ramadan praying, reciting Quran, remembering the Creator, and doing supplications. 
Stock up the refrigerator and pantry: Stock up your refrigerator, freezer, and pantry with items you will need for preparing suhur and iftar during the month of Ramadan. The more prepared you are with menu planning, and grocery, the more stress-free and enjoyable Ramadan will be for your family. Try to plan a healthy menu with less fried and more nutritious iftar for a healthy Ramadan, which will allow focusing on worship and providing energy for a great Eid party at the end of the month.  
Buy, wrap, and hide Eid gifts: Buy Eid gifts for family before Ramadan to save shopping time during the last ten days. Making a list and shopping online can also save you extra time from taking trips to the stores. Wrap the gifts and hide them in a safe and secure place in the closet so that Eid surprises are not spoiled!
Plan and shop for Eid decorations: Plan how you want to decorate the home for your Eid party in advance. Shop for necessary decorating items ahead of time if possible. If anything requires assembling, engage children in the work before Eid. If you are inviting family, friends, and neighbors on Eid day, plan for the party as well. 
A little planning can make a wonderful and memorable Ramadan and Eid day! We hope these tips help you in preparing your home for the month and celebration ahead and wish you a very blessed Ramadan and Eid!
***Guidance Residential offers Islamic Finance for homeownership for Muslim- American Families. With over $10 billion funded, Guidance Residential is the trusted leader in Shariah compliant home financing market in the U.S.***
Home Buying Resources