The Best Home Improvements to Increase Value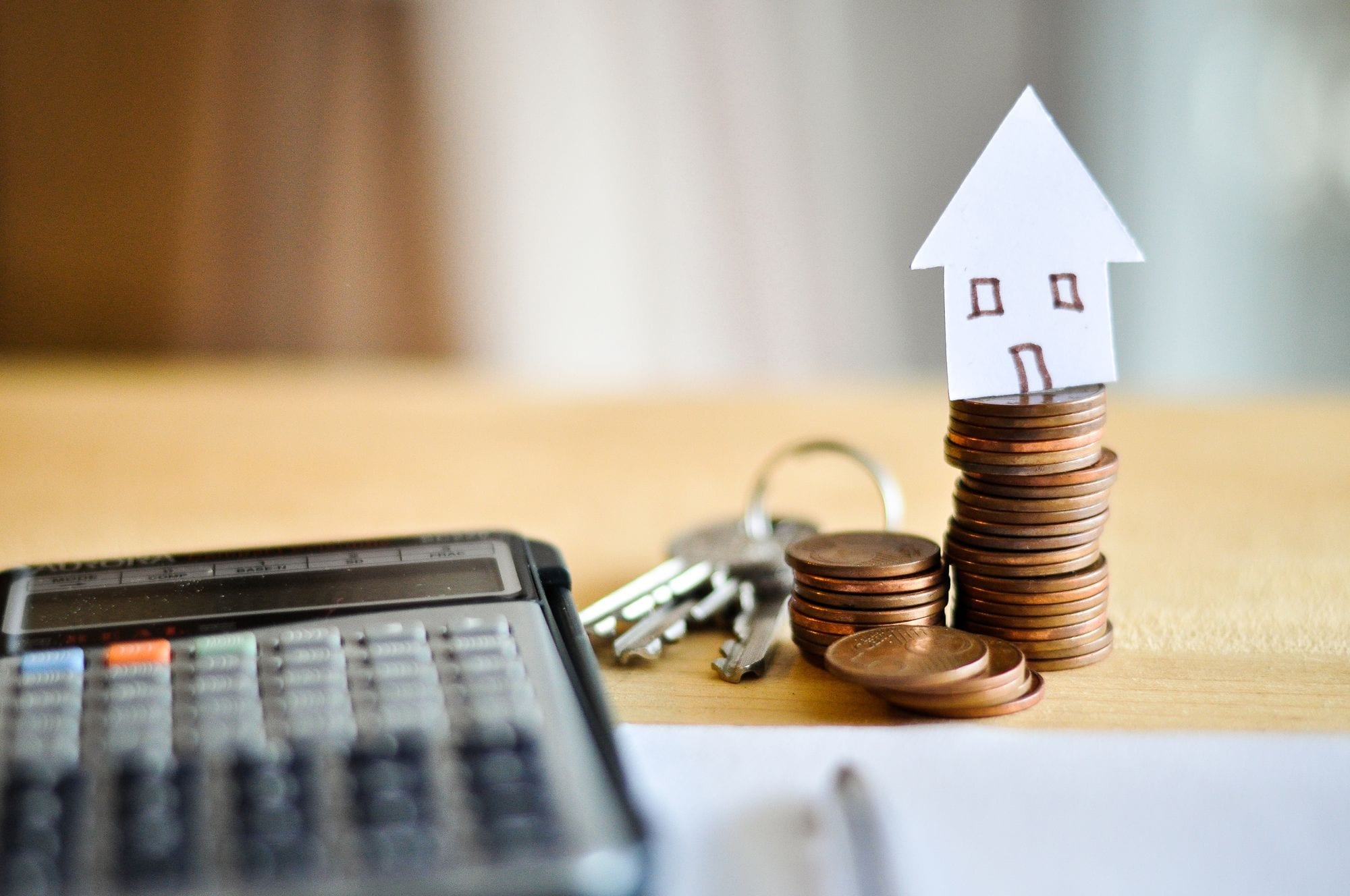 Your home is likely your largest investment, and by renovating your home, you can maximize the return that you get from your home when you decide to sell it. Every home will need updating now and then, and by strategically choosing the home improvement projects that you take on, you can ultimately make much more than you spend on those projects.
Before Starting Your Renovation…
Renovation projects can increase your home's value, but if you're renovating with the main goal of making money off of your home, then it's essential to carefully choose your projects. Certain home improvement projects can boost your home's value more than others, and it's even possible to reduce your home's value with the wrong kind of project. Start by doing some research and creating a clear renovation plan to guide your work.
As you determine the type and scope of your renovation project, it's also important to ensure that you have the funding needed to complete the project. If you plan to work with a contractor, then request quotes from several contractors to verify that you are getting accurate prices and that you aren't going to overpay for the project. At the same time, check each contractor's references. Rather than simply choosing the contractor who gives you the lowest quote, make sure that the contractor is known for doing quality work, for completing projects close to their deadlines, and for staying close to their quotes.
If you are planning to perform the work yourself, then you will need to take time to price out materials. Leave some wiggle room in your budget to account for pricing fluctuations or additional materials that you may need to purchase.
Home renovation projects have a way of becoming more time-consuming and more expensive to complete than originally anticipated. For that reason, it's important to have funding not only for the price you were quoted or that you calculated, but for more. Plan to have enough funding for an additional 20% on top of your estimated price, which will give you a buffer in case your project costs more than originally estimated. Make sure that you have that funding before you start the project. If you plan on financing part or all of your funding, then waiting until that financing is approved before you start the work can help to ensure you have the money needed to complete the project.
Get Clear on Your Goal
One of the most important considerations when embarking on a remodeling project is the reason behind the project. Are you trying to improve your quality of life, or are you strictly trying to create more value in your home?
Some more glamorous projects, like installing a pool, may not deliver the best return on investment when you sell your home, but they can enhance your enjoyment of your home if you plan to stay there for years. Think carefully about the true motivation behind your projects and make sure that your renovation choices will give you that end result that you seek.
Understand How Home Improvements Add Value to Your Home
There are two different ways that you can measure the value that your home improvements add to your home. The first is by monitoring how much a renovation increases your home's market value.
For example, if you are considering putting your home up for sale, you might be able to ask $350,000 for it in its current state. But if you do a minor kitchen remodel, you might be able to ask $370,000 for the home. It's important to consider what you've spent on the project, too. A minor kitchen remodel costs an average of about $28,000, so you will have recouped about 70% of your remodel costs when you sell your home.
You can also use your return on investment, or ROI, as a measurement of the returns you'll see from your project. The ROI measures how much your home's value rises as a result of the project. ROI is calculated as a percentage of the total cost of the project.
Let's say that you invested $28,000 in a kitchen remodel, and that remodel added $20,000 to the value of your home. To calculate your ROI, you would divide $20,000 by $28,000, getting 0.71, which converts to 71%. Your ROI on that project would be 71%, meaning you've recouped 71% of the investment into the home improvement project.
Very few home improvement projects completely recoup their costs. If you are able to do some or all of the work yourself, though, you can often increase your project ROI.
Secure Your Budget
It's essential to determine your budget from the very beginning. When you have an accurate budget, you can avoid the potential of running out of money when the project is only part way completed. Knowing your budget can also help you to make any decisions during the project, like choosing alternative fixtures if the ones you wanted weren't available or deciding whether you have the money to upgrade the cabinets in your kitchen renovation.
Having a clear understanding of your budget can also help you to determine if you need to hire a contractor. If your budget is tight, then you might decide to do the work on your own, even if the project might take longer. If you find you have a little extra money, then you might hire a contractor for certain parts of the project, like flooring installation, and then complete the project by performing other jobs, like painting, yourself.
As you create your budget, do some research into your local housing and building regulations. If you are planning a major renovation, then you may need to apply for and secure permits. Your local building inspector can help you to understand any permit requirements, and can give you an idea about any permit costs that you will need to include in your budget.
Before you start the project, outline how much money you will need for each phase of the budget. For example, most contractors will require a deposit before they start work, and then additional payments as they purchase materials and reach project milestones. If you're doing the work yourself, you should still outline how much money you will need for different phases, like supply purchases and equipment rentals. Once you've determined how and when you will be spending down your budget, monitor the project's progress and your spending. Keeping a close eye on when you are making payments can help you to identify potential problems early on, so you can take steps to fix them and avoid a situation where you run out of money before the project is complete.
Once you know exactly how much money you will need for your project, you will need to determine how you will pay for the work.
>> Related read: 6 Inexpensive & Easy Home Improvements to Increase Value
All-Cash Home Improvements
Paying for home improvements with cash is the best option, but you will need to start saving well in advance. When you pay with cash, you don't have to worry about financing approval, paying interest, or paying back what you've borrowed. The downside to an all-cash improvement is that your cash will be tied up in the home until you sell the house.
Financing Your Renovations
There are several financing options available that can help you to fund your home renovation. You will need to determine which option is right for you.
Second mortgage
If you take out a second mortgage, you will borrow a lump sum of money against the equity that you have built up in your home. If you were still paying down your original mortgage, then you will now have two mortgage payments each month, so it's important to make sure that you can afford to make both of those payments. You will also be paying interest on your second mortgage, and the amount of interest will depend on the housing market interest rates when you take out the second mortgage.
Cash-Out Refinance
With a cash-out refinance, you can replace your current home mortgage with a larger mortgage, allowing you to withdraw the money that you have built up in equity. You can access a lump sum of money to pay for your home improvements, but you'll usually need to leave at least 20% equity in your home. Because your second mortgage will be larger, a cash-out refinance means that you will often pay more in interest on your new mortgage, and you will also need to cover expenses like closing costs.
>> Related read: How A Cash-Out Refinance Works
Home equity line of credit (HELOC)
A home equity line of credit, or HELOC, allows you to use the equity that you've built up in your home as collateral against the line of credit. You can repeatedly borrow against the line of credit, repaying what you've borrowed and then borrowing more money again in the future as you need to. A line of credit can be helpful if you're not certain of just how much money you will need for your project, but you will need to be prepared to repay that money within the repayment period, which is usually 20 years.
Best Home Improvements for ROI
If you're looking to maximize the ROI you see from your home improvement projects, you might want to consider the below options.
Remodeling Project Cost vs Value (2022 National Averages)1
| | | | |
| --- | --- | --- | --- |
| Project | Job Cost | Resale Value | Cost Recouped |
| Garage Door Replacement | $4,041 | $3,769 | 93.3% |
| Manufactured Stone Veneer | $11,066 | $10,109 | 91.4% |
| Minor Kitchen Remodel | Midrange | $28,279 | $20,125 | 71.2% |
| Siding Replacement | Fiber-Cement | $22,093 | $15,090 | 68.3% |
| Window Replacement | Vinyl | $20,482 | $13,822 | 67.5% |
| Siding Replacement | Vinyl | $18,662 | $12,541 | 67.2% |
| Window Replacement | Wood | $24,388 | $16,160 | 66.3% |
| Deck Addition | Wood | $19,248 | $12,464 | 64.8% |
| Entry Door Replacement | Steel | $2,206 | $1,409 | 63.8% |
| Deck Addition | Composite | $24,677 | $15,315 | 62.1% |
| Grand Entrance | Fiberglass | $10,556 | $6,305 | 59.7% |
| Roofing Replacement | Asphalt Shingles | $31,535 | $18,780 | 59.6% |
| Bath Remodel | Midrange | $27,164 | $15,990 | 58.9% |
| Bath Remodel | Universal Design | $42,105 | $23,869 | 56.7% |
| Major Kitchen Remodel | Midrange | $80,809 | $45,370 | 56.1% |
| Roofing Replacement | Metal | $51,436 | $28,196 | 54.8% |
| Bath Remodel | Upscale | $82,882 | $44,363 | 53.5% |
| Master Suite Addition | Midrange | $175,473 | $93,762 | 53.4% |
| Major Kitchen Remodel | Upscale | $158,015 | $83,025 | 52.5% |
| Bathroom Addition | Midrange | $63,986 | $33,160 | 51.8% |
| Bathroom Addition | Upscale | $114,773 | $33,160 | 51.5% |
| Master Suite Addition | Upscale | $356,945 | $165,359 | 46.3% |
Beware of these Renovations
You won't get the same value out of every home renovation project. In fact, certain renovations will limit the appeal that your home has to buyers, even if you happen to enjoy the renovations. If you're thinking of reselling your home and want to maximize its value, avoid these controversial projects.
Swimming Pools
While some buyers will love to see a pool, many buyers view pools as expensive and time-consuming to maintain. Pools can also be safety issues, so families with young children may choose to avoid them.
Luxury Upgrades
Buyers may see luxury upgrades like high-end countertops and professional appliances as unnecessary, and they may not be willing to pay more for a house simply because it has those upgrades. Keep in mind that luxury upgrades also appeal to certain tastes and preferences, and your tastes may not be the same as a buyer's.
High-End Landscaping
While high-end landscaping might increase a home's curb appeal, it may simultaneously turn buyers away. Many buyers don't want the hassle of maintaining high-end features like water fountains and ponds.
Garage Conversions
You might be excited to finally convert your garage into a man cave or den, but many buyers prefer to use garages for vehicle storage. Garages in their original forms are highly appealing features, so converting the space for another use might be a mistake. Leaving your garage in its original form just might entice someone to buy your house.
Choosing the right home improvement project can increase your home's value and may be a wise choice if you're planning on selling your home in the near future. If you don't have a large amount of cash saved up, you can refinance and use the equity that you've built up in your home to help cover the project costs.
Looking to refinance to fund your home improvement project? Pre-qualify in less than 10 minutes with us today.
Originally published February 2013, updated October 2022.
Source: https://www.remodeling.hw.net/cost-vs-value/2022/
Home Buying Resources