Working From Home Successfully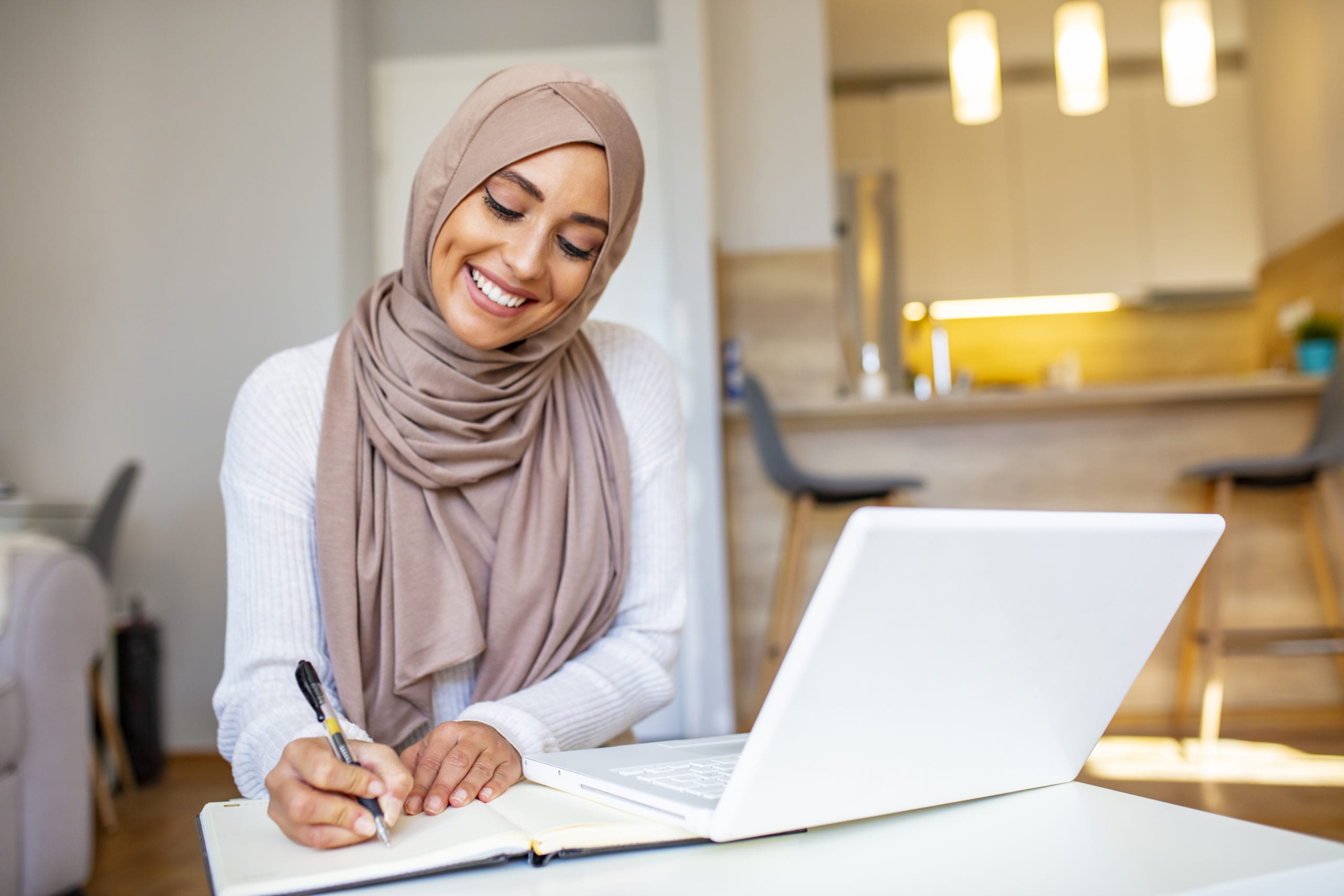 Everything changed almost overnight this spring as the country recognized that we were in a pandemic. We all scrambled and made things work out under emergency conditions. But a situation created under emergency isn't always optimal. If your job is staying online for the foreseeable future, it might be a good time to look around and see what adjustments you can make greater success.
Check your location
If you didn't already have a home office, you might not have set one up properly on the fly. How is your workspace working for you? Do you have a quiet place where you can concentrate? Is everything you need at hand?
Take notes for a few days, writing down anything that disrupts your flow or sends you hunting for necessities, and then have a brainstorming session to see how you can solve those problems. Is there another room you can set up in? Do you need an actual office chair rather than a dining room chair to support your back properly? Do you need to move the printer within reach? Take a weekend and refresh your home office setup. Don't forget to add some finishing touches like a framed picture or a plant to make your home workspace a pleasant place to spend a whole lot of time.
Stick to a schedule
One of the biggest downfalls of working from home is the risk of blurring boundaries between work and home life, and one day seeping into the next. Don't roll out of bed and grab your laptop to check your work email in your pajamas (or, even worse, check it on your phone before you even get up).
Instead, enjoy your regular morning routine and get dressed professionally to jumpstart your day and get in the zone for work. Then log on at the same time each morning, and schedule regular breaks during the day, getting some fresh air if you can. Finally, clock out on time, and head for a different part of the house for the evening. Your workplace may expect some adaptability in return for your flexibility, but at the same time, protect your mental health by maintaining whatever boundaries are appropriate in both time and space.
Set daily goals
An online project management tool can work wonders to keep things organized when everyone is working remotely. It can help ensure that no tasks fall through cracks and deadlines are met. If your workplace doesn't have one, make sure to track tasks carefully and set bite-sized goals for each day. Whether it's a computer program, a spreadsheet, or just a pen and paper and some sticky notes, keep up with a system that works for you.
Communicate
It's not enough to do your work—communication is essential. Err on the side of over-communicating to make sure that you are collaborating effectively and that your manager knows what you're doing each day.
A daily report can be an ideal way to achieve a large chunk of your communication goals at once – it will ensure that you remember to bring everyone relevant into the loop each day, and as a bonus, it serves as proof and a reminder of your progress, on your own terms. Make sure to meet with colleagues via video or phone at least once a week for those layers of nuance and the kind of sharing of ideas that are stilted at best via written media. Effective communication will help prevent overlaps and miscommunications and allow you to use your time most effectively.
Happy working! We wish you success and fulfillment in your work.
We're here to support your Islamic Home Financing needs. Your Guidance Residential Account Executive is here to help with any questions. Looking to refinance or purchase? Rates have dropped to historic lows! Have a friend or family member who is looking for a home? Call 1.866.Guidance, or start an application today.
Have friends or family members that may be in need of down payment assistance, check out our down payment assistance for qualified buyers.
Home Buying Resources