5 things to learn about before you apply for a home financing program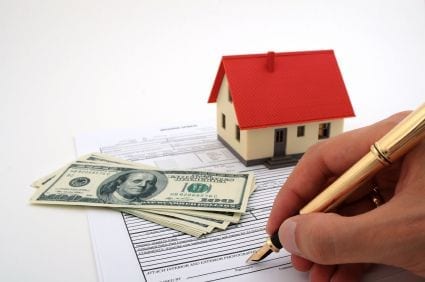 Home ownership is definitely one of the best long-term financial investments that can be made. And with a number of financing companies offering different types of home financing products, access to homeownership has become a lot easier for people. But to make sure you get the best deal, there are a few things to be kept in mind before you apply for a home financing program. Read on to learn about vital things that you should consider before you step out to get a home financing program.
Examine your credit history now
If you've been wanting to get the best home financing contract with the lowest rates, you should work on your credit scores. If you want to bump up your credit score, you need to show a good payment history. So start working on it and if you're opening a new account specially for this purpose, it is best to approach the financing company a few months down the line. Or else it may result in taking a dent of 5-15 points in your credit score.
Take a pre-qualification
If you started a home search without taking a pre-qualification, think again. Pre-qualification gives you an idea about how much a lender would offer you in home financing. For this purpose, the firm will consider your current income, credit score, financial commitments etc. If you don't take a pre-qualification, you could end up getting lesser through home financing than what you actually had in mind. Besides this, a pre-qualification letter gives you an upper hand while making an offer.
Know your home payments in detail
Your monthly home payments will have four basic components – acquisition payment (principal), profit payment, tax and insurance. The first two will be the actual payment made for home purchase. Tax refers to the property tax that should be paid on your home and will depend on the county it is in. On an average you would have to pay around 1.2 percent of your home's value annually. Insurance in this context refers to homeowner's insurance. This helps in covering the costs of repairs in the event of a natural calamity (Flood/Earthquake) affecting the home.
In addition to this, you may have to pay a homeowners' association fee if you live in a condo or a planned development unit. This goes towards maintaining the commonly owned utilities in the property such as a gym, swimming pool etc.
Choose a program that suits you well
It is necessary that you choose a home financing program that would match your financial commitments. Do a little math on your income and expenditure – Salary, monthly bills and money saved for the down payment etc. If your income isn't likely to have a significant increase over, say 5 years, you would have to stay in the home for a longer period. So a fixed rate program could suit you best. If you expect your income to grow sharply, then an adjustable rate program, which comes with an initially lower rate could be a better choice.
Be ready with your documents
As mentioned earlier, the pre-qualification process will help your financing company understand about your financial status. Besides your credit report and payment history, they'll check your employment history, tax returns, bank transactions, legal settlements etc. You could be provided with a checklist of documents to be submitted for this purpose. Produce these documents with care and precision. Stick to the checklist and don't give any other documents.
The more you understand the requirements of a home financing program beforehand, the easier it would become as you go ahead with it. By keeping all the above areas covered, you can be in a better position to work out your home financing a lot efficiently. If you are looking forward to buy your home the halal way, we at Guidance Residential are here to help you out. Get started by pre-qualifying for a halal mortgage right now!
Get Started Refinancing Today