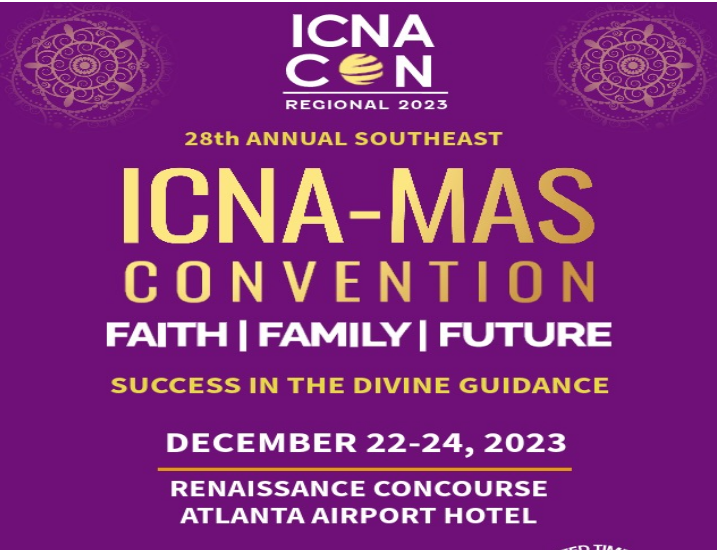 28th Annual Southeast ICNA-MAS Convention | December 22-24, 2023
Assalamu Alaikum Brothers and Sisters!
Alhamdulillah!!! We are thrilled to announce the upcoming ICNA-MAS Convention 2023 & YM Conference 2023 – a beacon of knowledge, faith, and community!
Join us for an unforgettable spiritual journey:
Dates: December 22nd – 24th 2023
Venue: Renaissance Concourse Atlanta Airport Hotel
Don't miss this chance to revive your faith, enrich your knowledge, and bond with the Ummah!
Register Now & Avail Early Bird Discounts!