Guidance Residential
Warren, MI
Address:
31912 Mound Road, Warren, MI 48092
Get Directions
Phone:
P: (586) 630-5655
Hours of Operation:
Monday - Friday: 9:00 am - 6:00 pm
Saturday & Sunday: Closed
Our Awards & Recognitions:
Greetings from Guidance Residential in Warren, MI
Our team is waiting to welcome you off Mound Rd exit of I-696 or Mile 14 Rd. in the heart of Warren. Our team is available from 9:00 am - 6:00 pm to speak with you and assist you with the best Islamic Home Financing in the USA. Regional Manager Nabil Eid has over 25 years of experience in the banking and financial services industry and has been with Guidance Residential for 8+ years. Nabil has a passion for Islamic financing. The Warren office has been honored with Guidance Residential Chairman's and President's Clubs Awards.
Our Co-Ownership Model
In the late 1990s, Guidance Residential's founders saw a need for an Islamic home finance alternative in America, and set out to create a truly authentic Islamic option for the American home buyer. After three years of research and development, our Co-Ownership model was launched, and it has remained #1 U.S. Islamic home finance ever since.

Guidance Residential's model remains true to the most timeless Islamic values while incorporating the most modern conveniences and a truly caring human touch. This approach to home ownership brings the buyer fewer risks and more benefits than a conventional loan. It is available for new purchases, refinances, and even investment properties.This is where your goals and values align!
Give us a call today....
We look forward to supporting you on your home ownership journey.
Services Available at Guidance Residential in Warren, MI:
Islamic Home Financing
Refinancing
Meet The Team: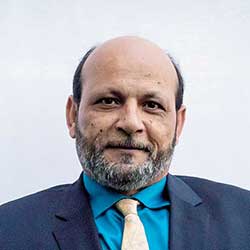 Nabil Eid
Regional Manager